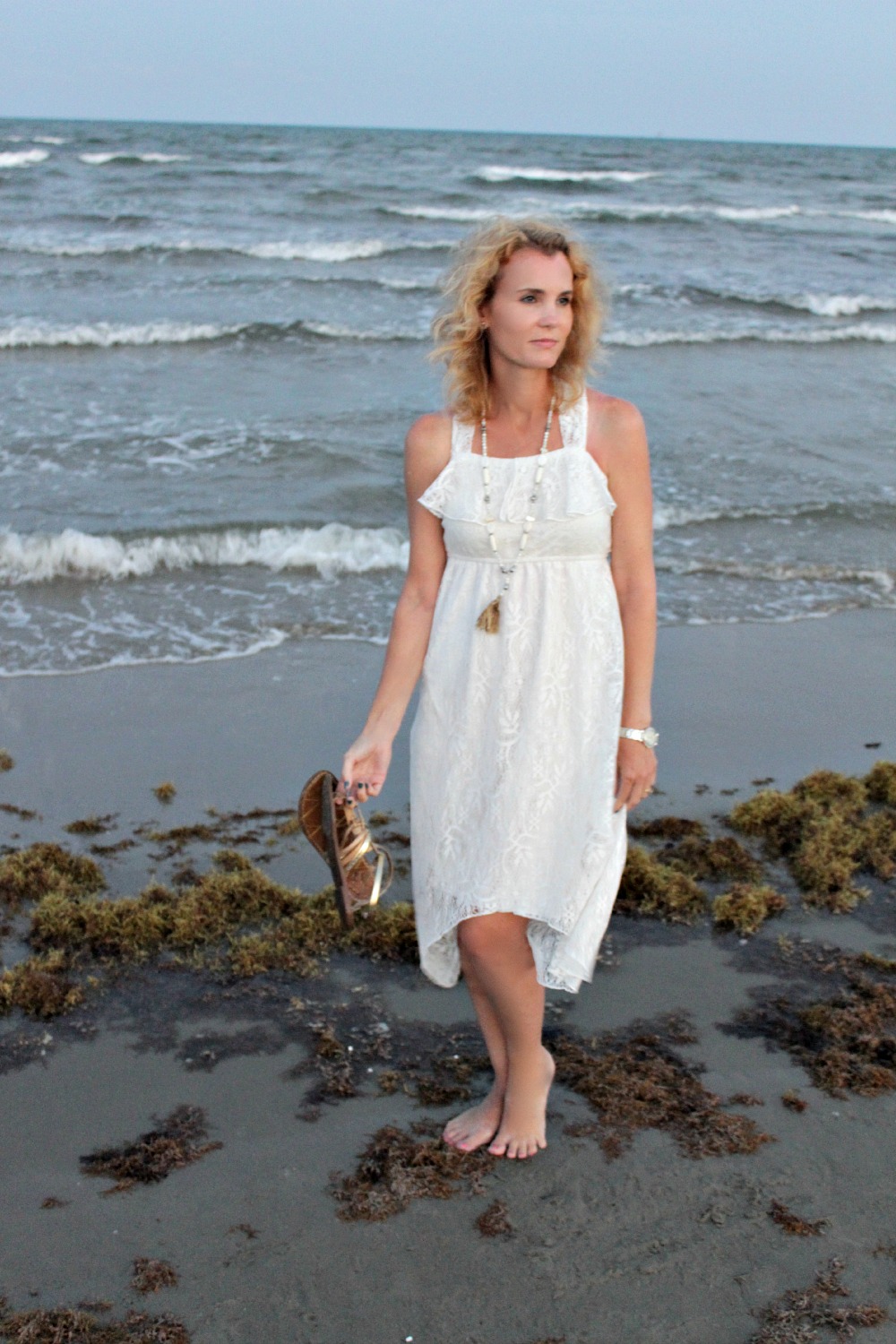 I just returned from vacation at the beach and I'm still in the "I want to go back mode." We had such a great time there and I look forward to it every year. I spent my days relaxing by the water and taking naps, and my nights indulging in good seafood.
I always like to take a dress or two (okay, three or four) to the beach with me and getting dressed up for dinner. There's something about being at the beach all day in the salt water and sand, and then coming back to your rental to get showered and dressed up for dinner.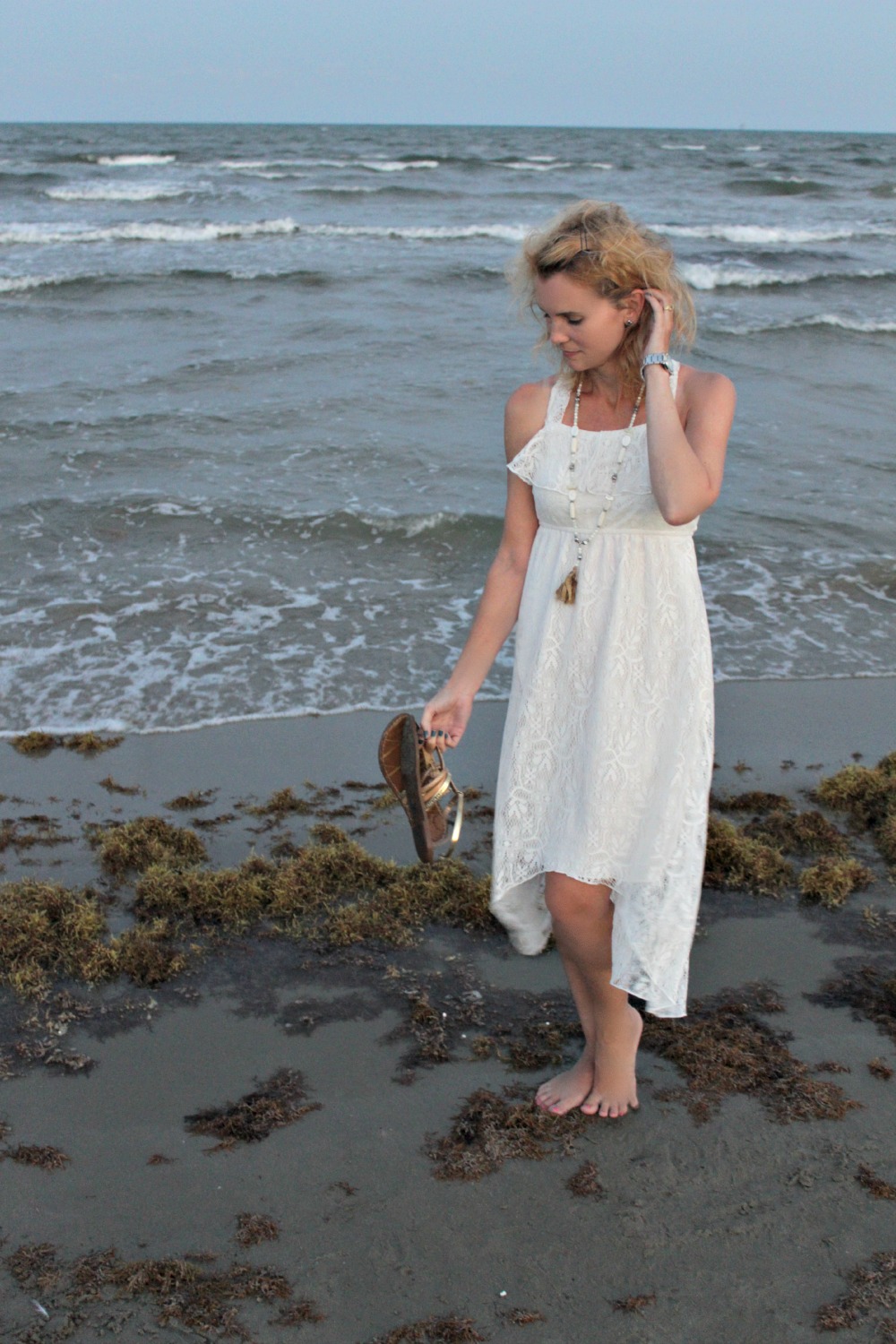 One of the dresses I packed with me this year was this beautiful White Lace Racer Back Dress from the Lookbook Store. It has a high waist with a high/low design and it felt like the perfect dress for the beach.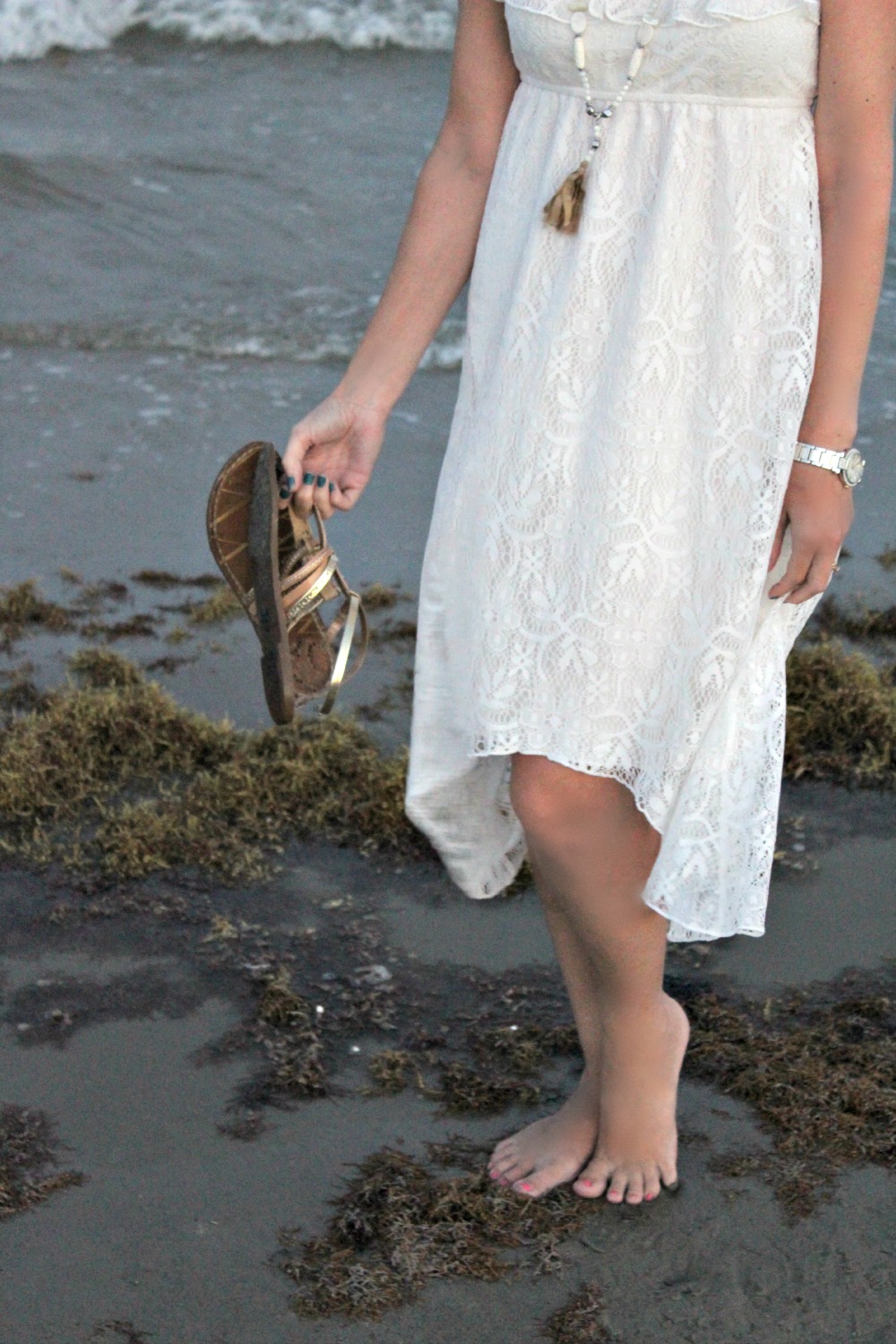 The back of the dress is a racer back design and it shows off that golden tan you'll get at the beach. It also ties in the back, giving it an even more feminine look with the bow.
This was the board walk that took us straight to the beach. We saw a gorgeous sunset walking down it one evening.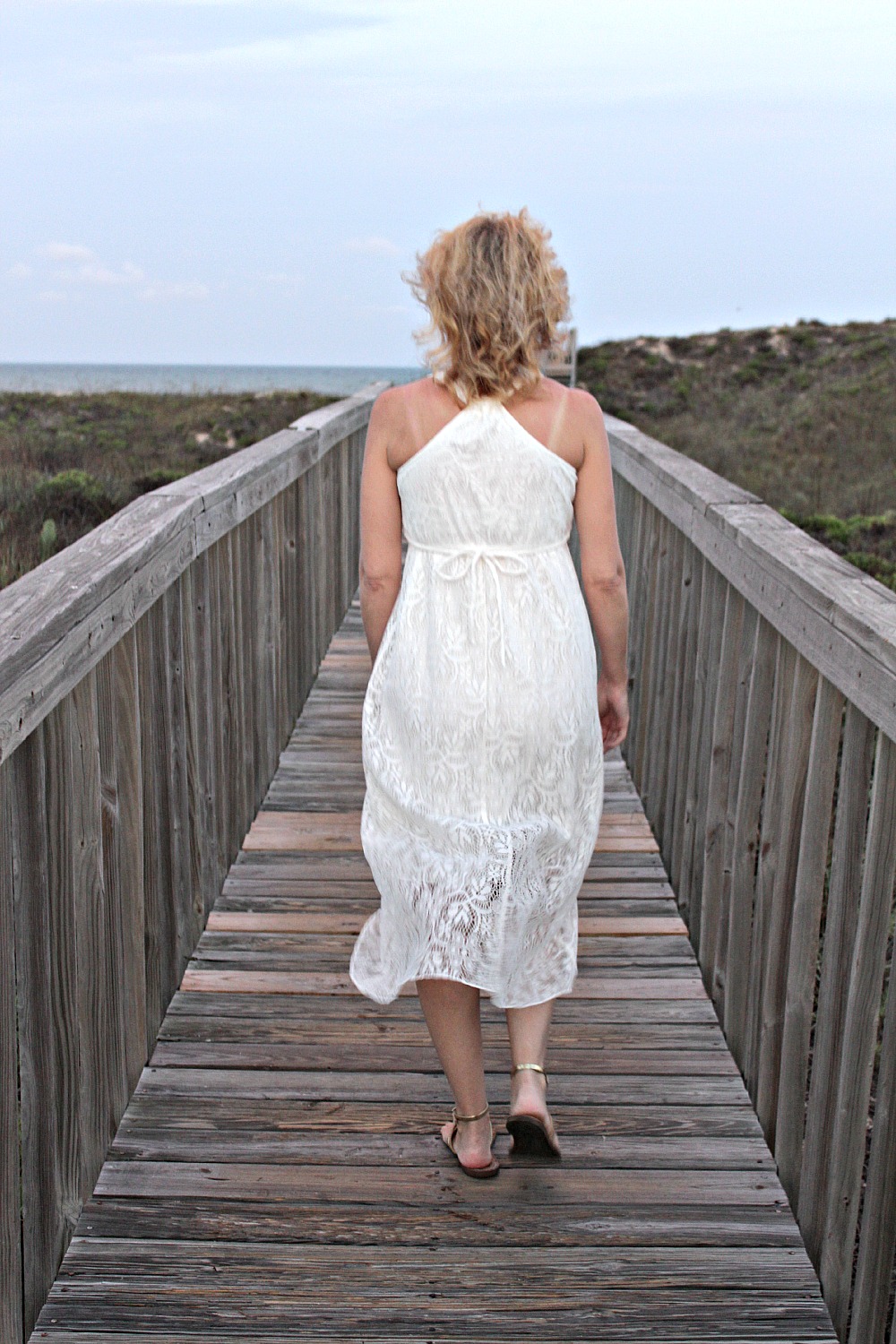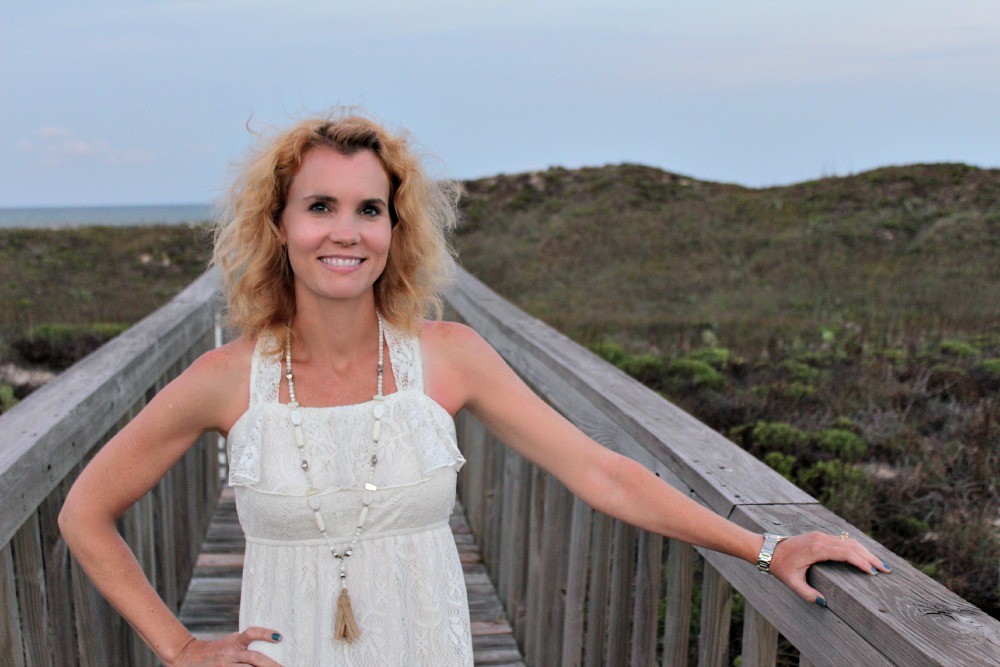 This lace dress is partially lined, but does not have any stretch to it. Despite that, I found it extremely comfortable. You can see that my J. Jill necklace made an appearance again. I couldn't go to the beach without it!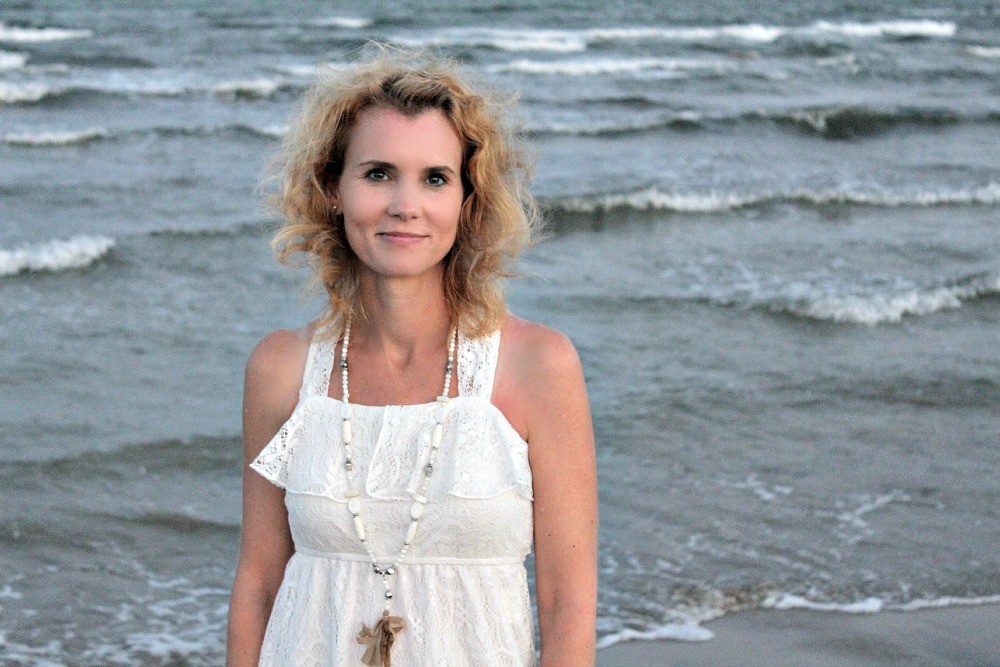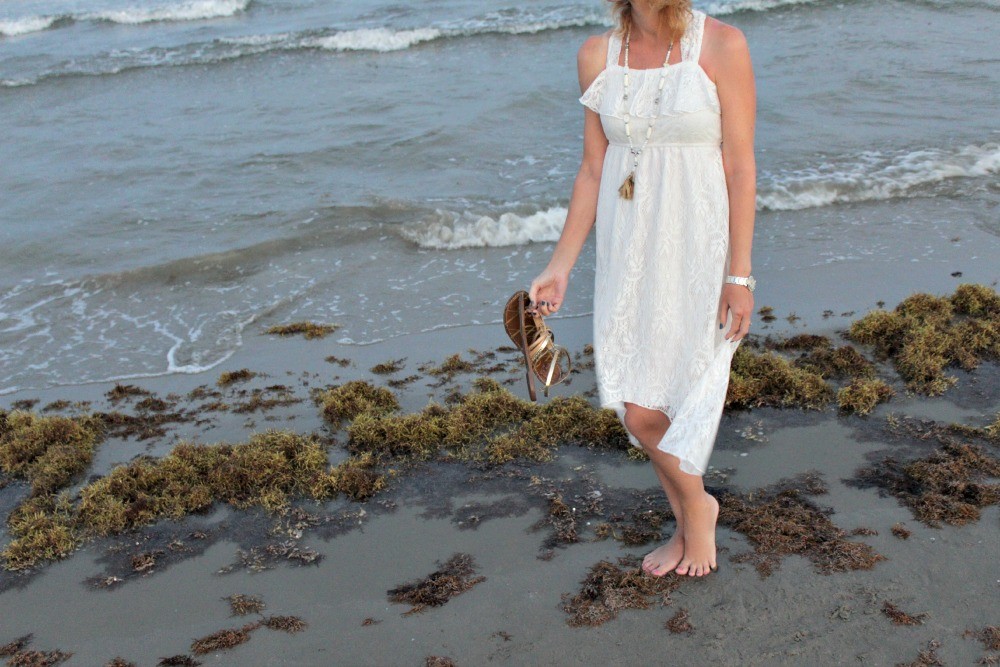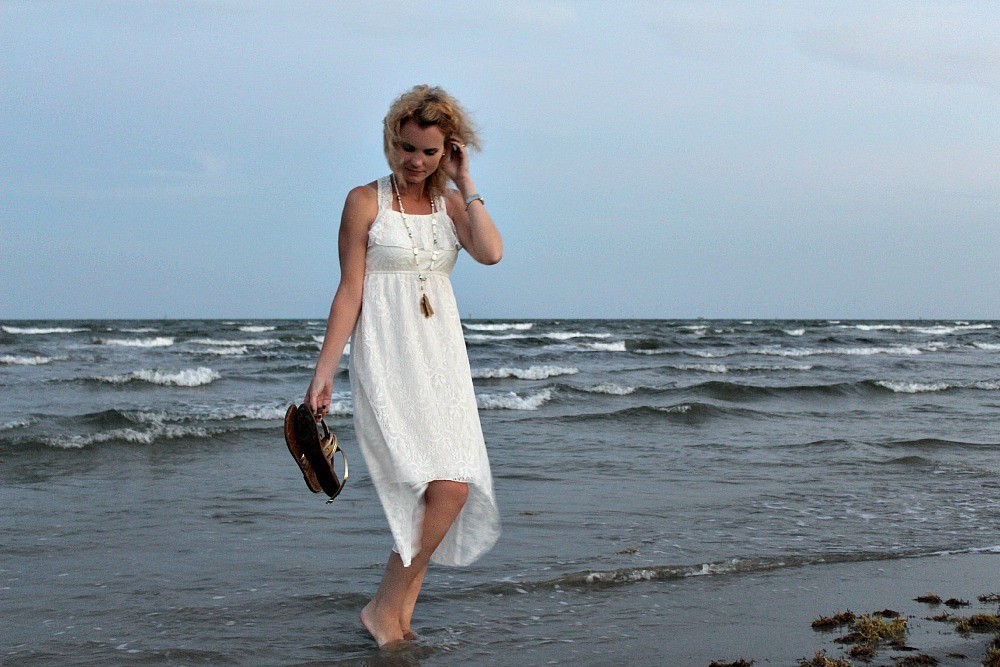 Find out more details about this dress, as well as see what else the Lookbook Store has to offer here. Stay tuned as you'll see more pieces from the Lookbook Store here on Mom Fabulous soon! They also have a very active social media following. Here's where you can interact with them:
Instagram | Facebook | Twitter | Tumblr | Pinterest
Disclosure: Mom Fabulous received samples to facilitate this feature. No other compensation was received. This post contains affiliate links and I will be compensated if you make a purchase after clicking on my links.