All of us could use a little extra cash from time to time, but often it seems like there just isn't anything else we can do to spend less or save more. A lot of times, this really boils down to us not having the best understanding of where and when our money goes, and how it could be spent less wastefully.
Luckily, we don't have to be experts in the subject to start making a difference in our spending and savings habits—the experts can help us out! There are plenty of money-saving apps on the market to help you make sure you're saving as much as possible. Here are some of our favorite money saving apps.
My Budget Book
One of the best ways to help our savings is to keep our spending in check, which is precisely what My Budget Book handles for us. Personal financial budgeting and tracking are its tools of choice to make sure we navigate our daily spending in the most responsible way, always taking into account other expenses we have.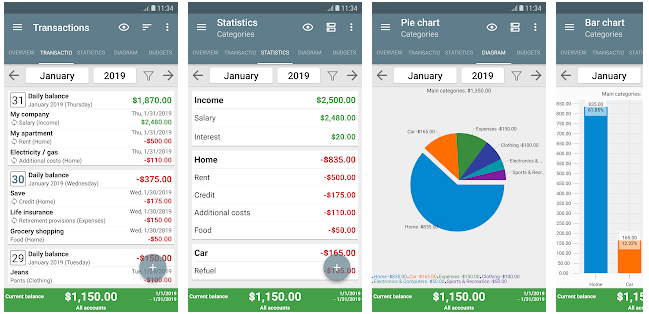 Worried about what your not-entirely-necessary purchase will mean for the rest of your budget? My Budget Book has got you covered. The setup can be kind of long and tedious, but the advice the app gives both on general budget and on individual purchases is worth it.
Digit
Another way we like to save money is to set some money aside every chance we get and let this amount grow. For this to be effective, however, we need to be quite disciplined and consistent in setting this money aside, and this can be much easier said than done.
This is where Digit comes in. The app analyzes your income, analyzes your expenses, and calculates a dollar amount to put directly into your savings to help you save up. The algorithm works to help you save money regularly while having you not even realize that any money is being put aside.
Acorns
Investment is another way we'd like to put money aside and have it grow, but it's also something you have to know a little bit about to really see a profit come out of it. Without the proper insight, investment can be plenty high risk without very much high reward to look forward to.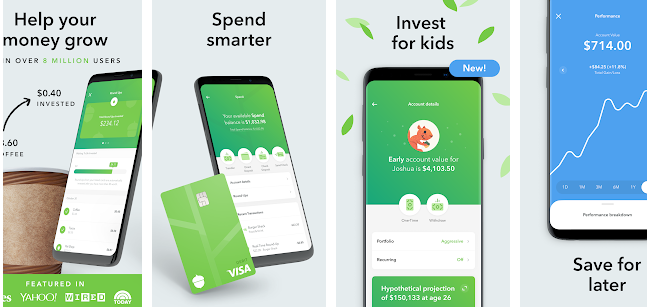 Acorns puts a spin on saving, taking your spare change from credit and debit card transactions and investing that money in Exchange-Traded Funds. This way, you won't just be seeing bigger numbers in your savings, you'll be seeing a profit, too. This is a simple, stress-free way to invest your money that you won't even notice is happening!
We hope you enjoyed our article on these important money saving apps to help you with your budgeting. Here are other articles we think you will enjoy: