Happy Sunday! What are you up to today? Our family is heading to an annual large Christian concert event that comes to Austin every fall. We get to see Mercy Me, Gungor, Chris Tomlin and Jamie Grace perform…just to name a few. We're pretty excited and I'm looking forward to a fun day with the family, away from a house that needs to be cleaned, emails that need to be answered and projects that need to be finished.
Welcome to the first Good Reads Sunday, where I share what I've been reading. I see hundreds of amazing posts from bloggers every week and I want to share them with you so you don't miss out! For more good reads, come visit me on Facebook and let's chat!
Good Reads Sunday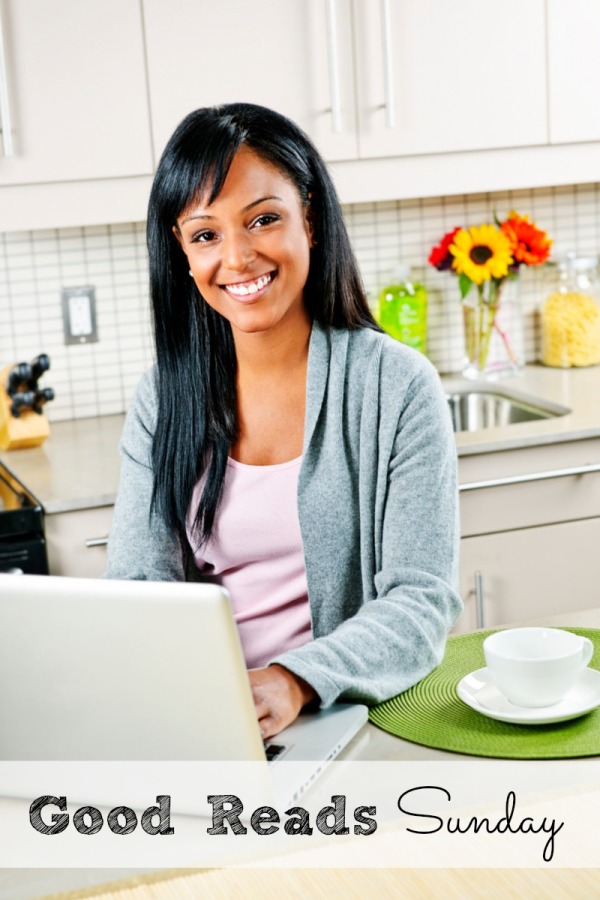 Why I Took My Kids Electronics Away | Sports Mom Survival Guide shares what she's doing to limit her kids' electronic time. I love her ticket idea!
12 Five Minute Christmas Treats | Moritz Fine Designs knows we can sometimes be in a hurry to whip up a Christmas treat. These only take 5 mimutes!
Make a Bed Skirt from a Bed Sheet with No Sewing or Cutting | Ready to have your mind blown? Designer Trapped in a Lawyer's Body shares how to make a bed skirt with no sewing skills required. Sounds like my kind of project!
Black Cherry Bourbon Hot Chocolate | Living Better Together had me at bourbon…actually chocolate…wait maybe black cherry. This sounds amazing!
Rice Filled Owl Heating Pads | Modern Mrs. Darcy shares a craft idea to give to a family welcoming home a new baby. These are owldorable. (Sorry, couldn't resist.)
How to Give a Handmade Gift | Living Well Spending Less shares how to make sure your handmade gift is useful, needed and top-notch. The first one, 'Don't Make It About You' is a good reminder.
27 Ways to Make Money for Stay-at-Home Moms | Christian Personal Finance shares an excellent list of ways for stay-at-home moms to bring in some extra cash. There are quite a few I've never thought of!
Incredible Bacon Wrapped Turkey | Something New for Dinner shares one heck of an amazing idea for your Thanksgiving turkey. I've been searching for a fun way to prepare our turkey for Thanksgiving and I've decided I'm trying this. I'll share my results with you. Wish me luck! 🙂
Our No Cable Experiment | I share what our experience has been like since we decided to get rid of cable and what we're doing instead.
—
Did you read something this week you loved, found useful or thought was down-right funny? Share in the comments section below!