*This post is brought to you by thePersil® brand. All opinions are my own.
The laundry room is one of the most over-worked rooms in my home. I spend quite a bit of time and they're making sure my family of five has clean clothes to wear. One funny tidbit about me is that I love doing laundry. Sure, I have days where I'm frustrated with it, but overall I love the entire process of going from dirty, stinky clothes to fresh, clean ones nicely put away in drawers and closets. Slightly weird, but I'm okay with that. Unfortunately, my laundry room hasn't looked as if I enjoy this room and the laundry process. It looked like this…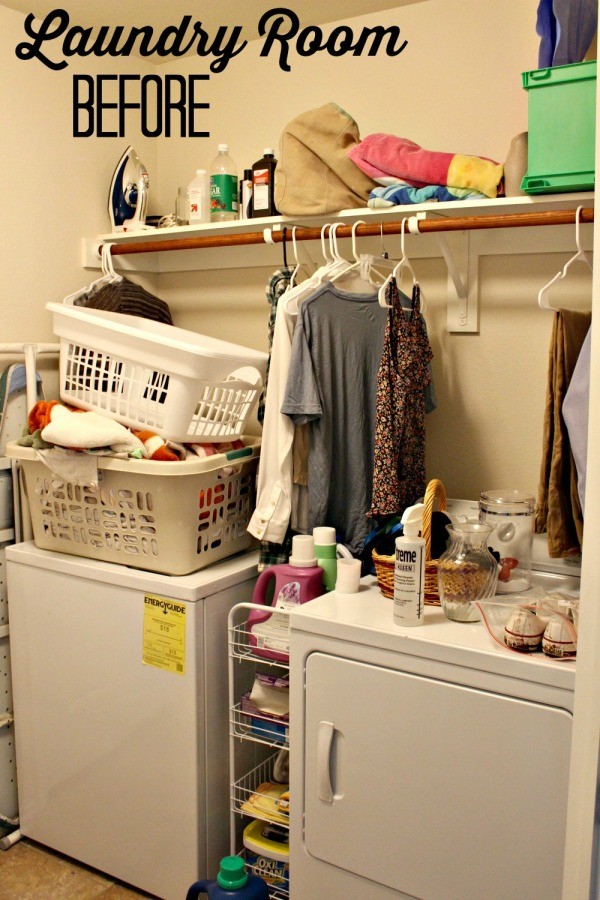 KEEP READING FOR A GIVEAWAY!
Yikes! As you know, life just gets busy and things that annoy you seem bigger than they really are. My laundry room has been completely stressing me out, but it felt like this enormous project to get it organized. It wasn't. After spending around $90 and 30 minutes of my time, my laundry room went from a disaster to this…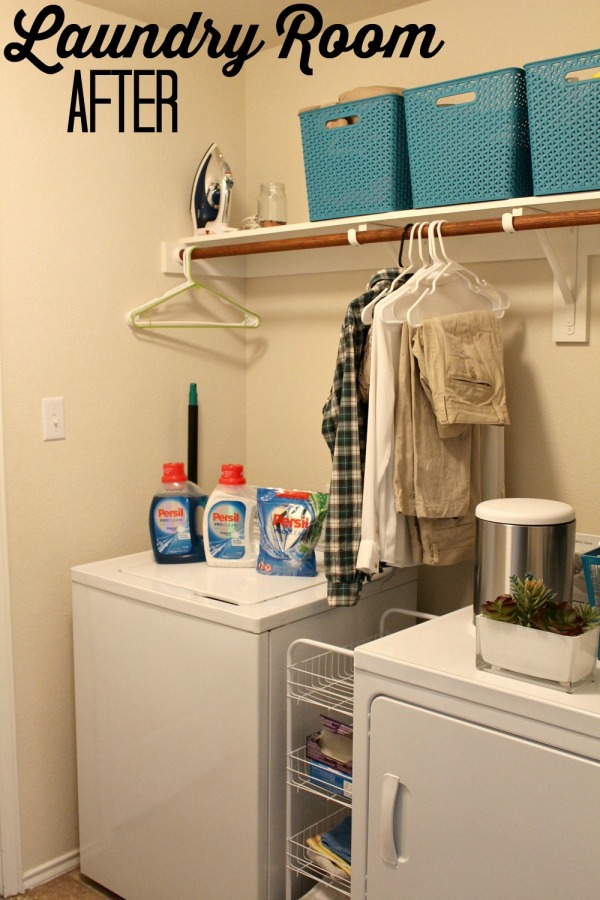 So.much.better!
Home projects don't always have to be this huge thing or completely overwhelming. Sometimes it just takes a few containers, throwing some things away and making things nice to look at. I still want to add some pictures and a rug, but instead of letting not being able to purchase everything I want get in my way, I did what I could budget and time-wise and I'm so pleased with the outcome.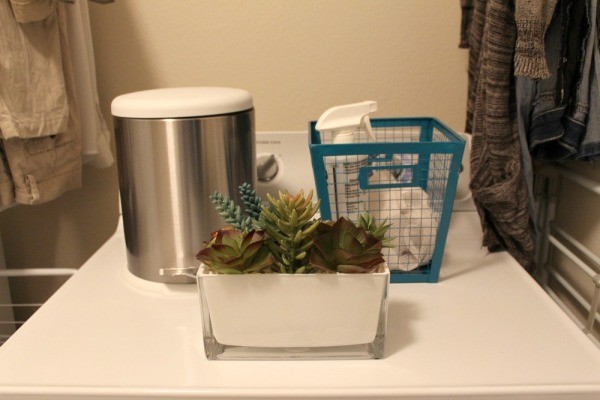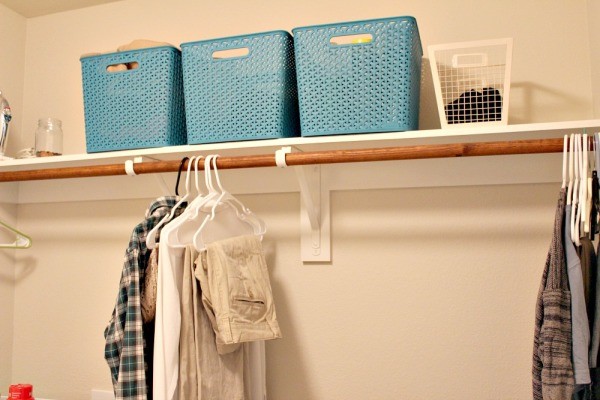 Here's what I did and purchased for my laundry room refresh:
I took everything out of the laundry room (except for the washer and dryer – ha!)
I threw away trash and removed items that belonged somewhere else
I decided what I needed within arms reach (detergent, stain fighters, mesh bag for delicates, etc)
I decided what could be stored up top on the shelf
I purchased:
Large baskets for the shelf
Small trash can for lint and trash found in pockets
Two wire baskets for holding smaller items
A Hamper that can sit on the floor to free up space on top of the dryer and washer
A succulent because it adds color, life and I just like looking at it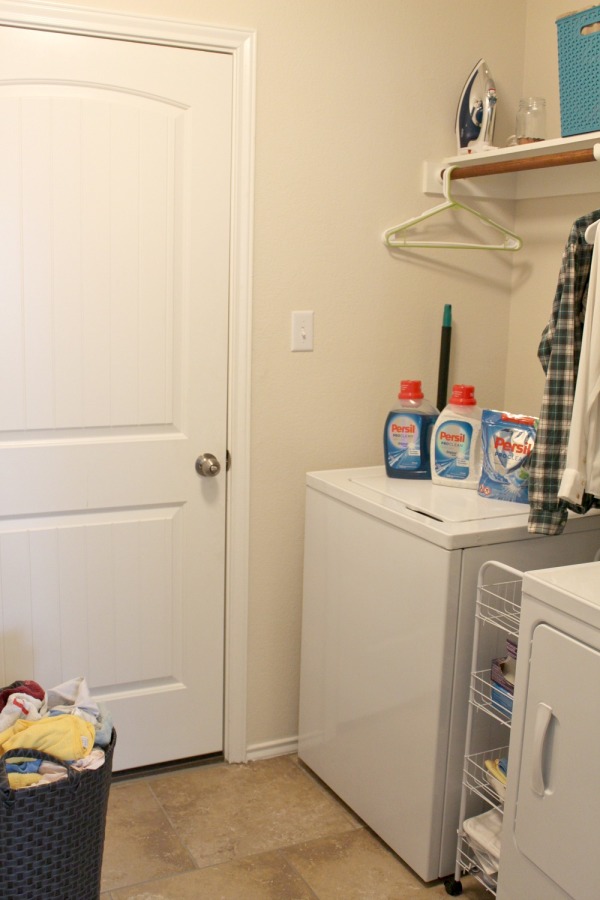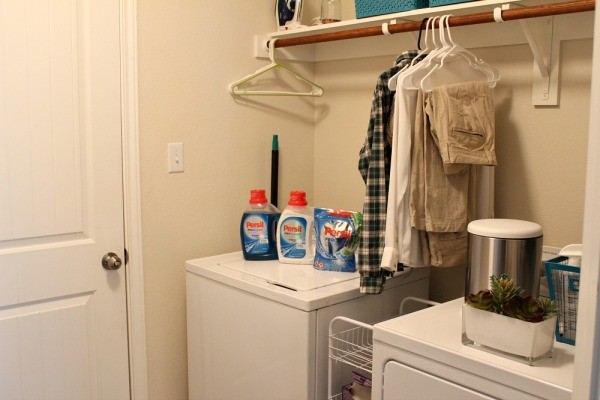 The laundry room space is now more inviting, relaxing, and not overwhelming.
Just like you can gain control of your laundry room space with a few minutes of your time, you can also gain control of your laundry. From stains, freshness, bright whites and colors and an overall clean smell. I'm excited to introduce you to a brand new laundry detergentPersil® ProClean.
I had the opportunity to try out this brand new to market laundry detergent and I can honestly say, I'm hooked. If you're a part of the Mom Fabulous Facebook community, then you know I was not only looking for new laundry detergent, but I was also making my own and playing around with different recipes. I can now say without any judgment on myself…I'm not using homemade laundry detergent anymore. I just don't like it. End of story. But, I was frustrated with several other brands I had tried because of either the freshness not lasting or stains not coming out.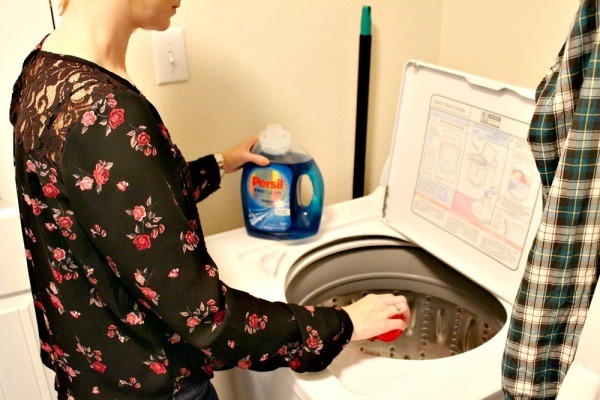 I took both the Persil® ProClean Power-Liquid and Power-Pearls for a test run. The smell is amazing and the freshness lasts. My white towels which were getting a little dingy, are brilliantly white again (using no bleach). From the aesthetics department, I like the bottles and the way they look in my nicely organized laundry room. 🙂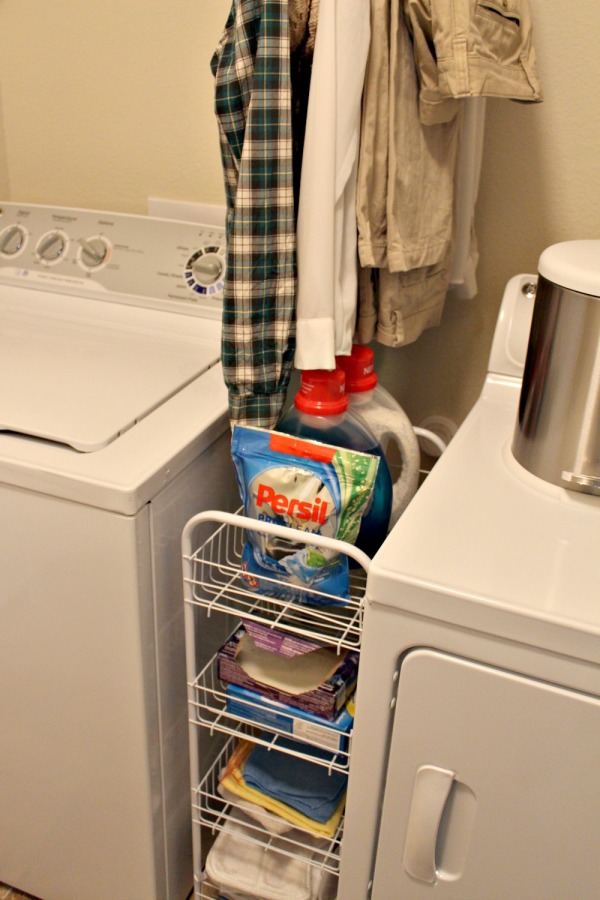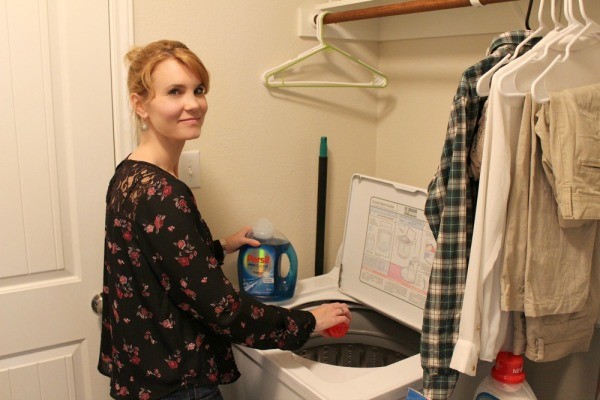 Persil® ProClean is available in three different formulas, which can be purchased exclusively at Walmart:
Power-Liquid – Contains a powerful combination of stain-fighters that help break down stains for an exceptional clean.
Power-Pearls – An innovative new kind of detergent that is loaded with Pro-White technology for dazzling whites. Also for colors.
Power-Caps – Pre-measured Power-Caps detergent capsule combines Pro-Lift Stain Removers plus a Brightness Formula for a premium clean.
Visit PersilProClean.com to learn even more about this new laundry detergent brand.
Would you like to try new Persil® ProClean for yourself? Enter to win three coupons, each for one free bottle, of Persil® ProClean. One winner will win all three coupons. Coupons expire on 5/31/2015.To enter, answer the question below.
WHAT DO YOU LOOK FOR IN A LAUNDRY DETERGENT?
Giveaway starts now (3/18/15) and ends March 26, 2015 at midnight.
Persil® ProClean is also holding a very fun sweepstakes you can enter. How does a premium night on the town sound? Lovely, I know! You could win a year supply of Persil® ProClean, $300 Nordstrom.com gift card, $200 OpenTable.com gift card, and a $150 Uber.com card credit. WOW.
A second place winner will also receive a year supply of Persil®. Sweepstakes ends on 4/12/15. Good luck!!