I recently celebrated my 42nd birthday. (And I got a tattoo as a present to myself!)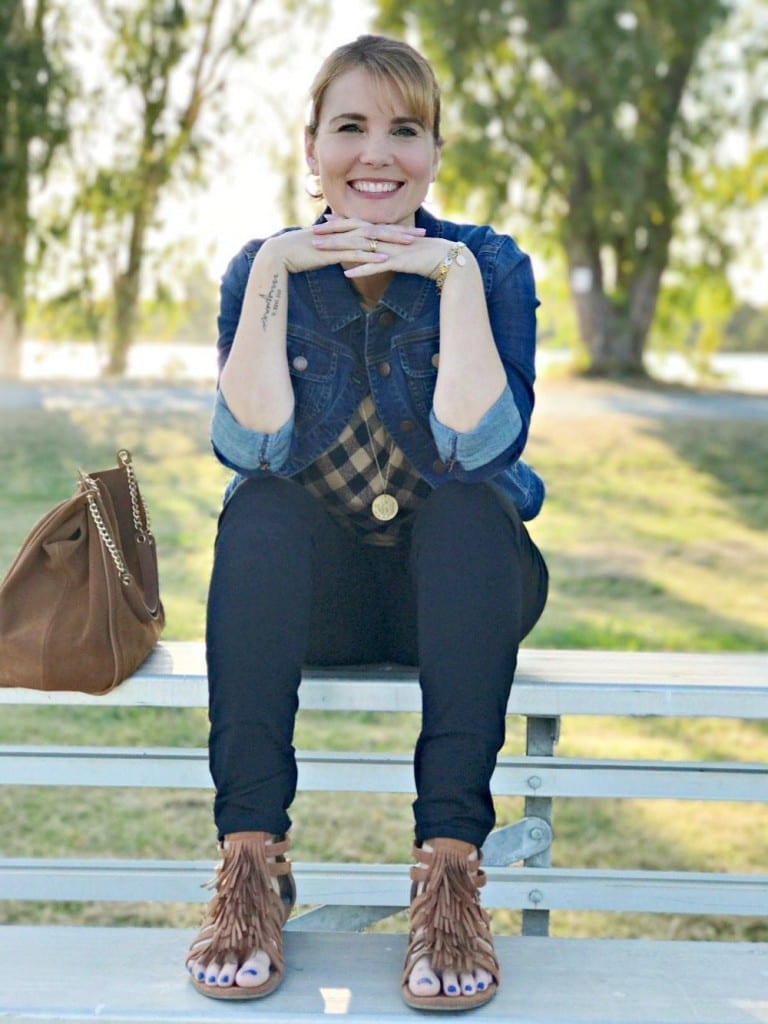 Sometimes it feels odd to say the number '42' because I remember it well when my parents entered their 40s. I thought 'wow my parents are getting old' (sorry mom and dad). We even threw my dad an epic Over the Hill party when he hit 40; with tombstones included because obviously, he was near death.
But here's how I feel about my 40s now. I absolutely love them. I feel amazing and ten times better than I did in my 20s and 30s. Some of it has to do with some wisdom I've gained over the years and some of it has to do with my lifestyle choices.
I eat better.
I take great care of my skin.
I laugh just about every day.
I let go of the little things.
I take chances.
I can't wait to write more about some of the changes I've made that have impacted me inside and out. I've had many of you write me emails or message me on social media expressing how you just.feel.awful. You're tired. You're overwhelmed. You've lost that spark. You don't know where to begin to just feel and look better.
I hear ya and can relate on such a deep level.
But today, let's talk about three very practical, easy things you can do today to start reversing the signs of aging and have younger looking skin you love.
3 Things You Can Start Doing Today for Younger Looking Skin
Drink Plenty of Water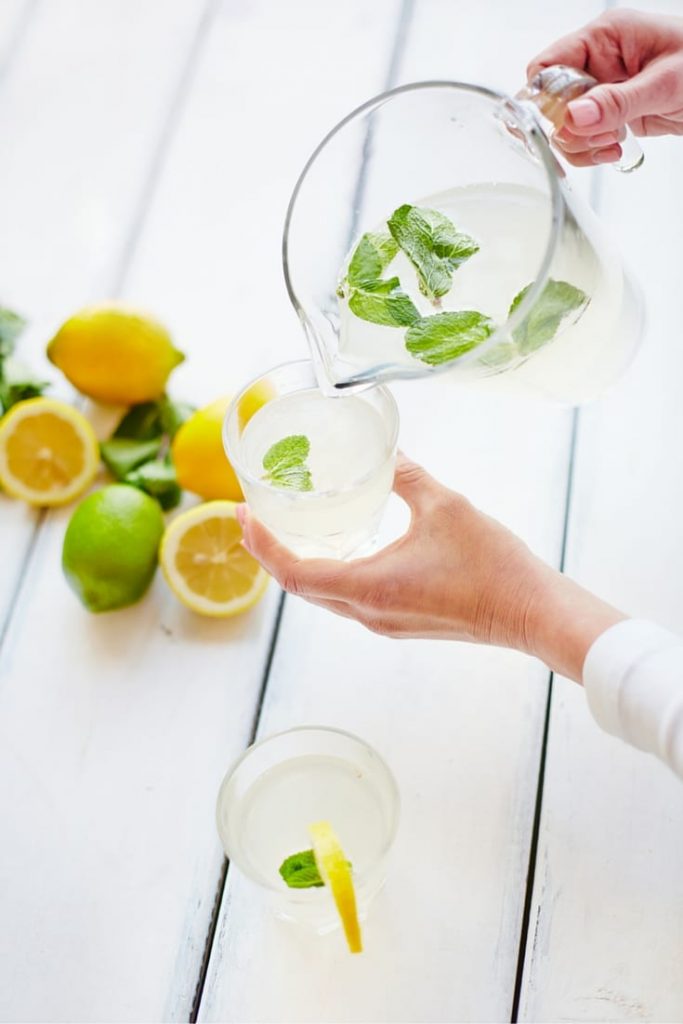 I know, I know…you are probably sick of hearing and seeing article after article telling you that you should drink more water. It's so basic, right? But there's a reason why everyone keeps talking about it!
Making this simple lifestyle choice can have a huge impact on not only your skin but your energy level, your digestion and your weight.
Here's what happened to me when I started drinking more water and cut out sodas and bottomless pots of coffee:
I started snacking on junk less in between meals.
I ate a reasonable amount at meals instead of stuffing myself.
My energy level in the afternoons went up.
The whites of my eyes brightened.
My skin cleared and the texture improved.
All of that because of a few more glasses of H2O.
Just try it for a week. Buy a special new water bottle you love drinking out of and take it with you everywhere. (The only time you'll see me without a water bottle is when I'm sleeping.) Make a conscious effort to drink it at and in between meals. It might be hard at first (and the many trips to the bathroom will be annoying) but your body will adjust and soon it'll become a habit.
Wear a Hat and/or Sunglasses When You Leave the House
Long gone are my days of worshipping the sun and trying to get as tan as I could. I was embarrassingly part of the lather-your-body-up-in-baby-oil-and-bake-in-the-sun group as a teenager. Then came my 20s and I thought sunscreen was for old folks. (You know, those women in their 40s? Ha!)
I also used to only wear sunglasses as an accessory to my outfit and thought baseball hats were for boys and wide-brimmed sun hats were for fancy women on TV.
About 4 years ago I started noticing brown spots appearing on my face and wrinkles around my eye. They seemed to be setting up a permanent residence and I didn't like it.
Fast forward to today and I wear sunglasses and a hat when I know I'm going to be in the sun for an extended period of time. The sunglasses protect the sensitive skin around my eyes and the hat protects my face from the harmful UV rays. The combination of these two things + good skin care, and the brown spots have lightened a lot and my wrinkles are less noticeable.
Speaking of wrinkles…
Use a Moisturizer That Fights Wrinkles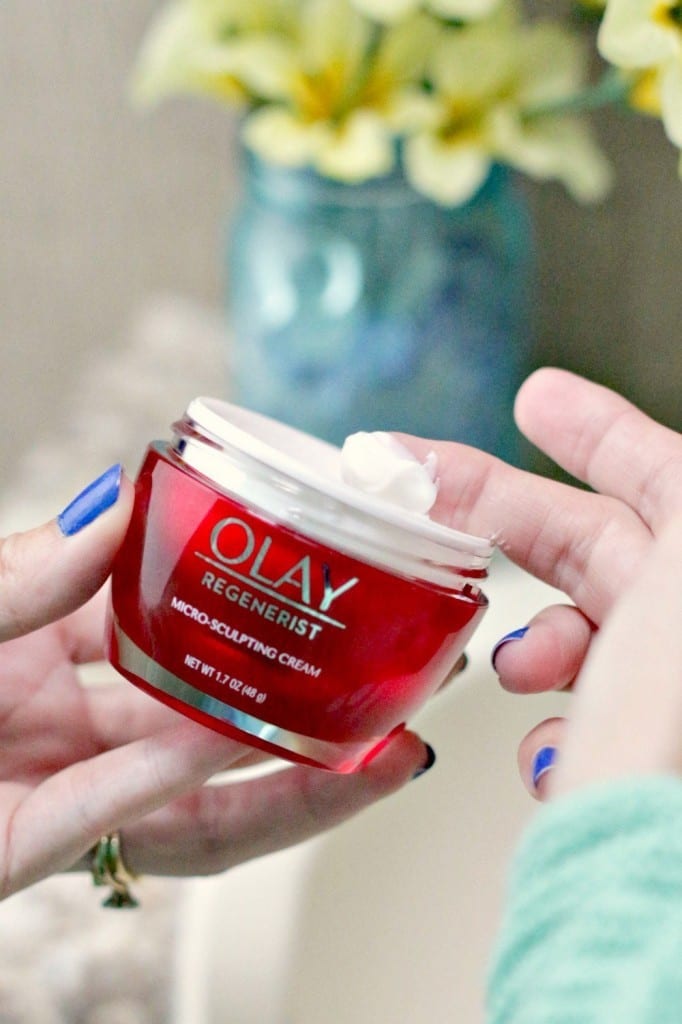 Do you remember that wisdom I said I gained now that I'm in my 40s? Well, part of that wisdom was realizing I needed to start using quality skin care products and using them every single day.
Because of this, I have better skin now than I did in my 20s! And I get compliments on it all the time. Even from estheticians.
When you combine good lifestyle choices with quality skincare that works, you have a powerful team in your arsenal.
Here are a few skincare products I've personally used and recommend:
Here are a few posts on Mom Fabulous about some of these products:
Now it's your turn to tell me your tips and tricks to younger looking skin!
PIN THIS