Welcome to Day 9 of 12 Days of Amazing Gift Ideas! From December 1st to December 18th, I'm sharing gift ideas every weekday. These are gifts for you, as well as the men, children, friends, and family in your life. To see all of the past gift ideas, go here.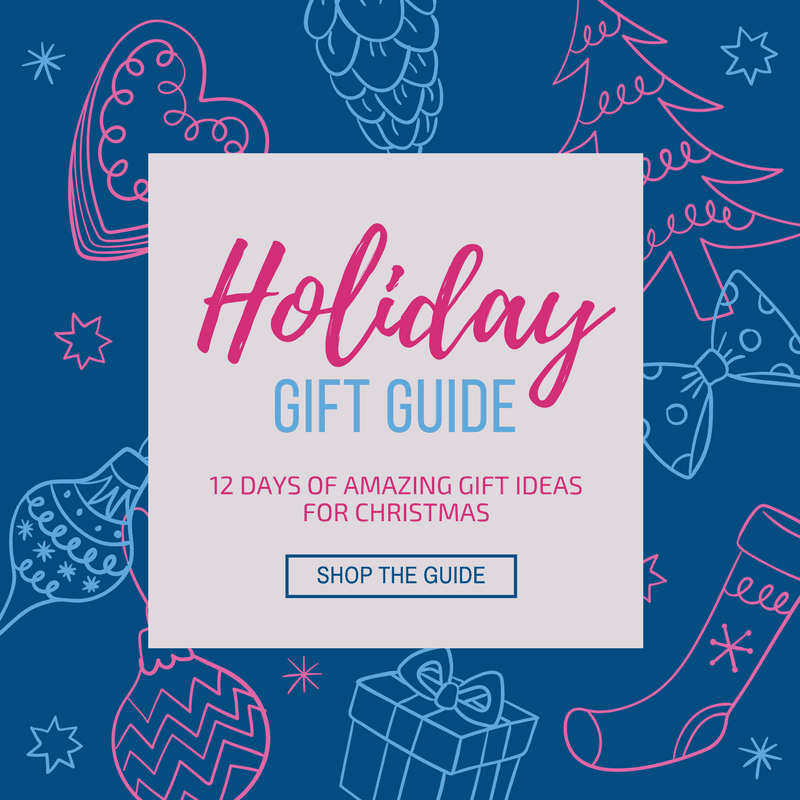 Day 9: Women's Athleisure Wear from etonic
Since we're traveling full-time right now and visiting a lot of National Parks, you'll usually find me dressed in athleisure wear. And now that I've been wearing this style so much, I get what the big deal is and why women love this trend!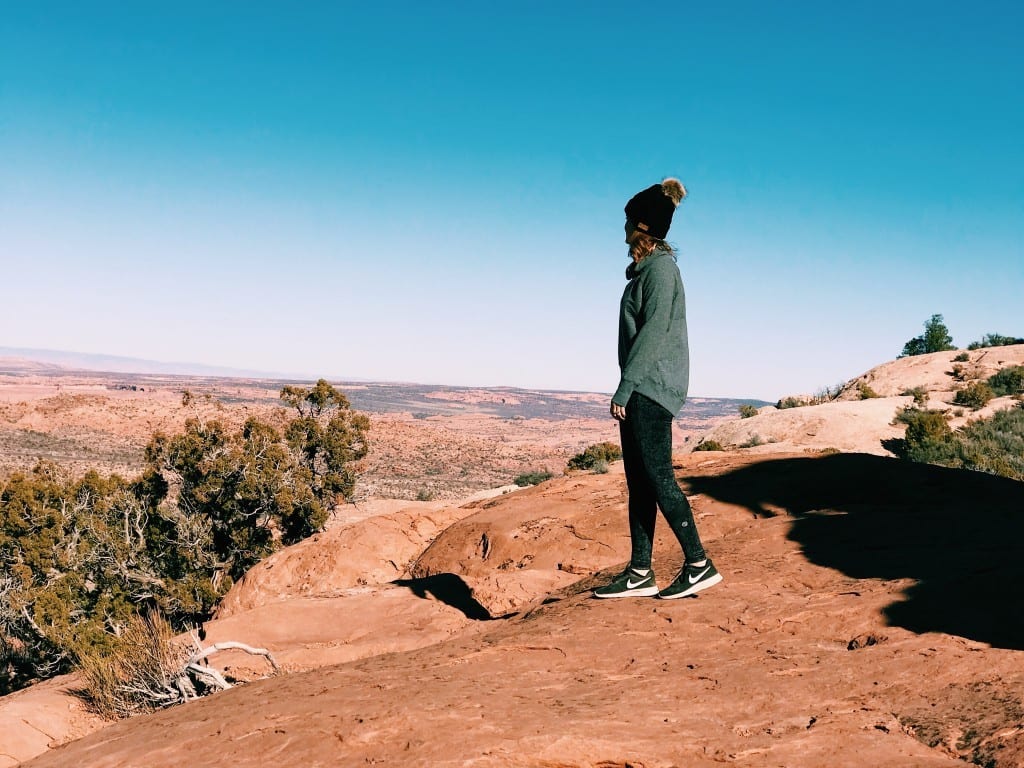 etonic reached out to me and asked if I would like to try their clothing line and after taking a peek at it, I said of course! They have items that are perfect for the gym, as well as everyday wear.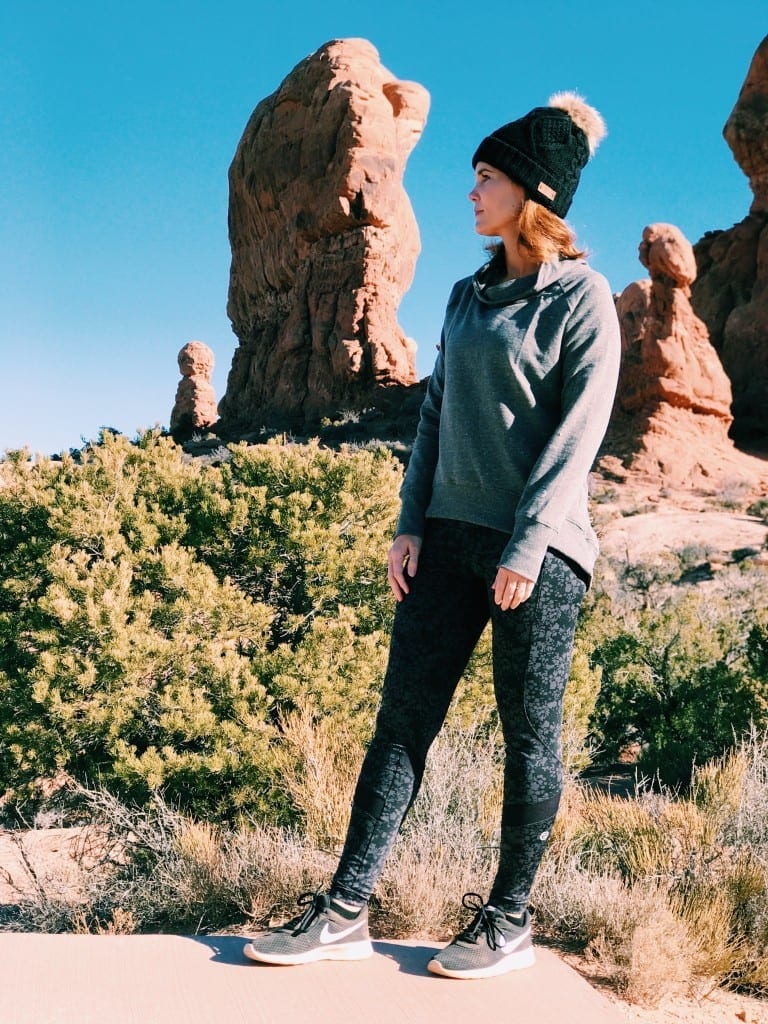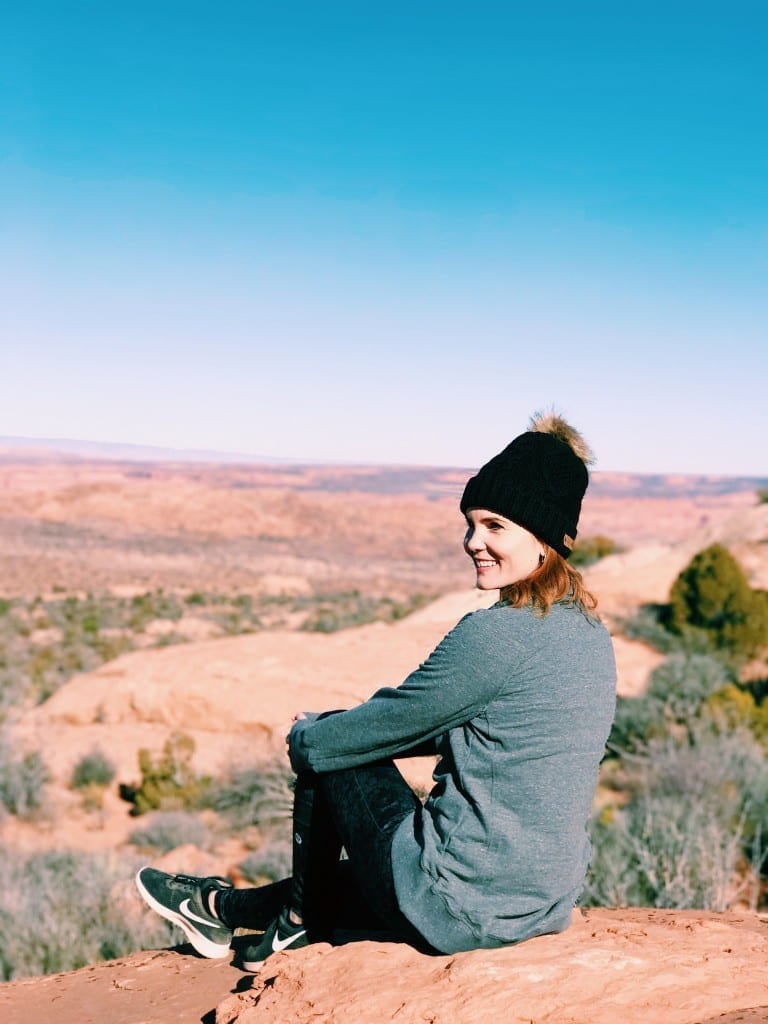 What I'm wearing:
This cowl sweater is perfect for every day and is so incredibly soft and comfortable. You can also throw this sweater over your workout top and head to the gym for an extra layer.
I really like the hi-low feature of the hem and the cowl neckline. It turns an ordinary sweatshirt into something special. This will definitely be a go-to item whether I'm wearing leggings, tights or my favorite jeans.
I'm really happy to add these tights to my workout collection. These are definitely the softest and most comfortable pair I own now. They're a mixture of polyester and spandex, so they're both soft and stretchy. The waist on me is fairly high, covering my stomach, which I like when it comes to workout clothes.
The Victory tights come in three different styles: black, black print (what I'm wearing) and heather grey.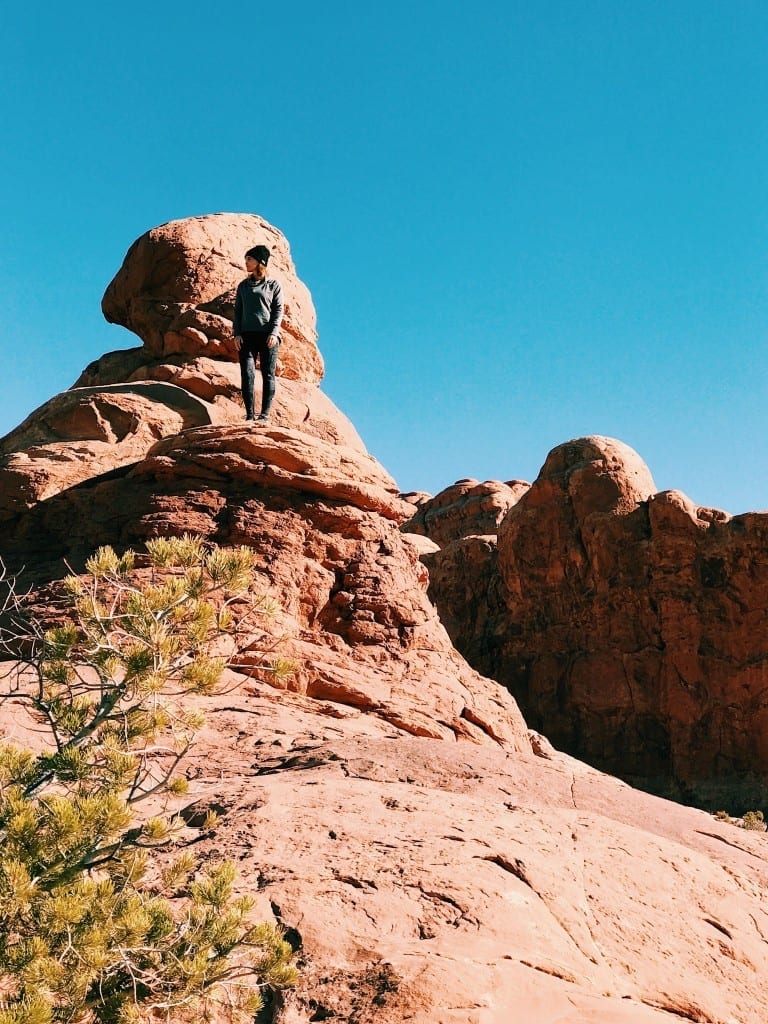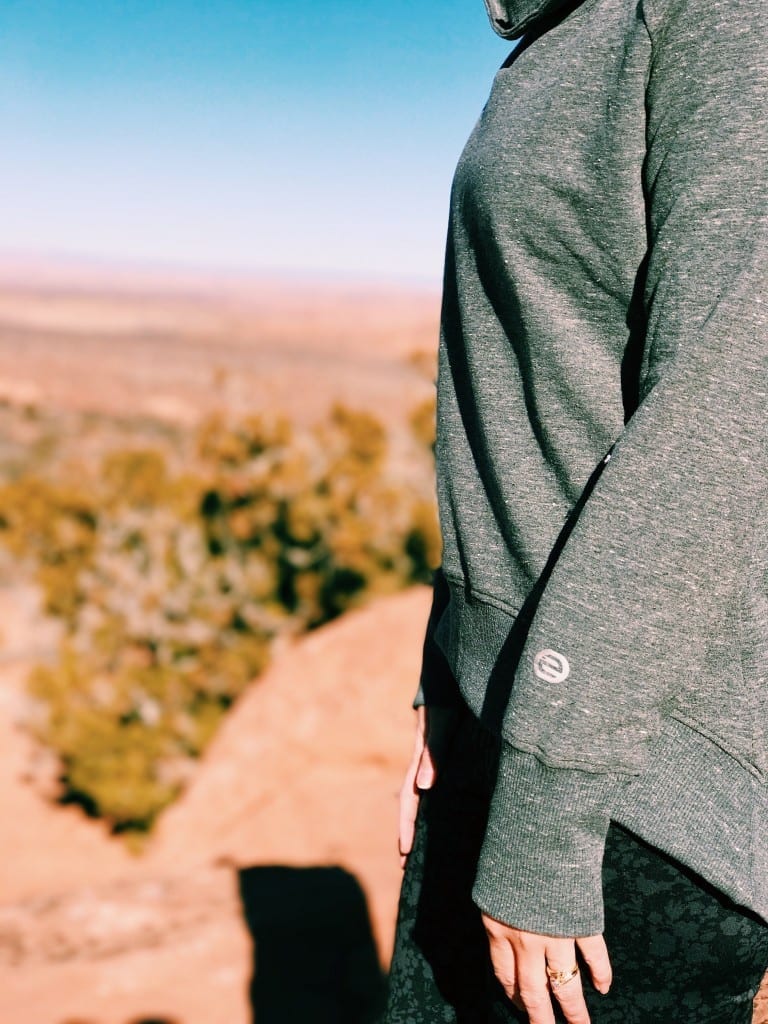 These photos are from Arches National Park in Moab, Utah where we spent most of the day hiking the trails and soaking in this incredible place. Have you been? It was on my top list of parks I've been wanting to visit and it did not disappoint!
Here's a picture of Delicate Arch. It's about a 3-mile hike, with some challenging uphill sections as well as one ledge area that had me clinging to the rocks and not wanting to look down. We went at sunset, which I would highly recommend.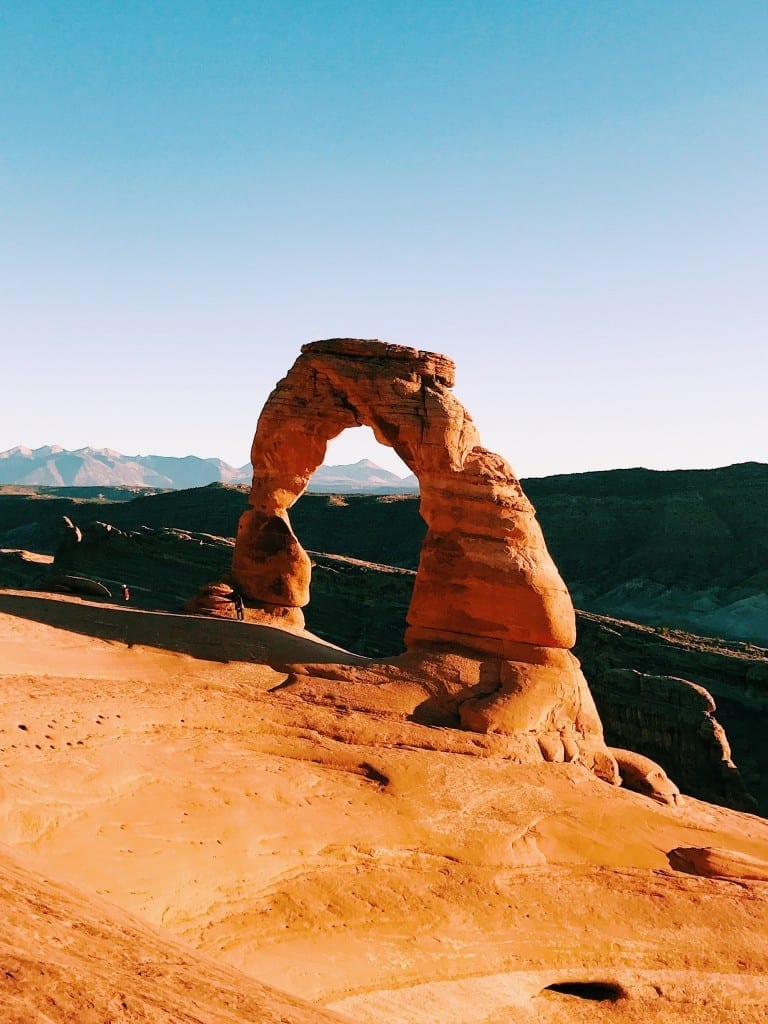 Be sure to check out the entire etonic Women's line here. I already have my eyes on a couple of other items. 😉