Welcome to Day 2 of 12 Days of Amazing Gift Ideas! From December 1st to December 18th, I'm sharing gift ideas every weekday. These are gifts for you, as well as the men, children, friends, and family in your life. To see all of the past gift ideas, go here.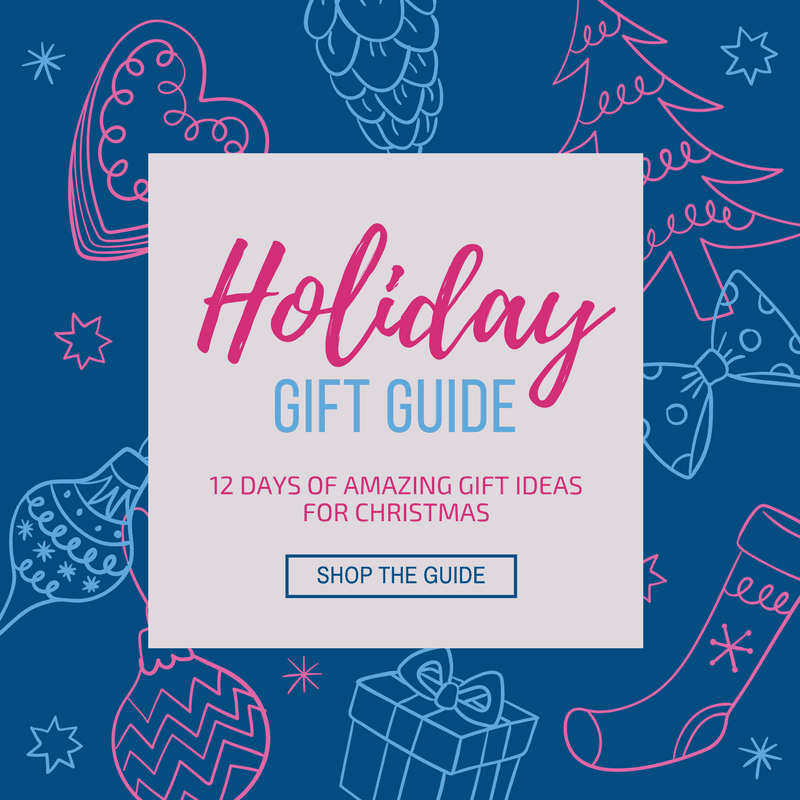 Day 2: Winter Essentials for Women
Baby, it's cold outside! At least where we are it is and all those winter essentials I ordered are finally coming in handy. Here are some of my favorite winter essentials for women.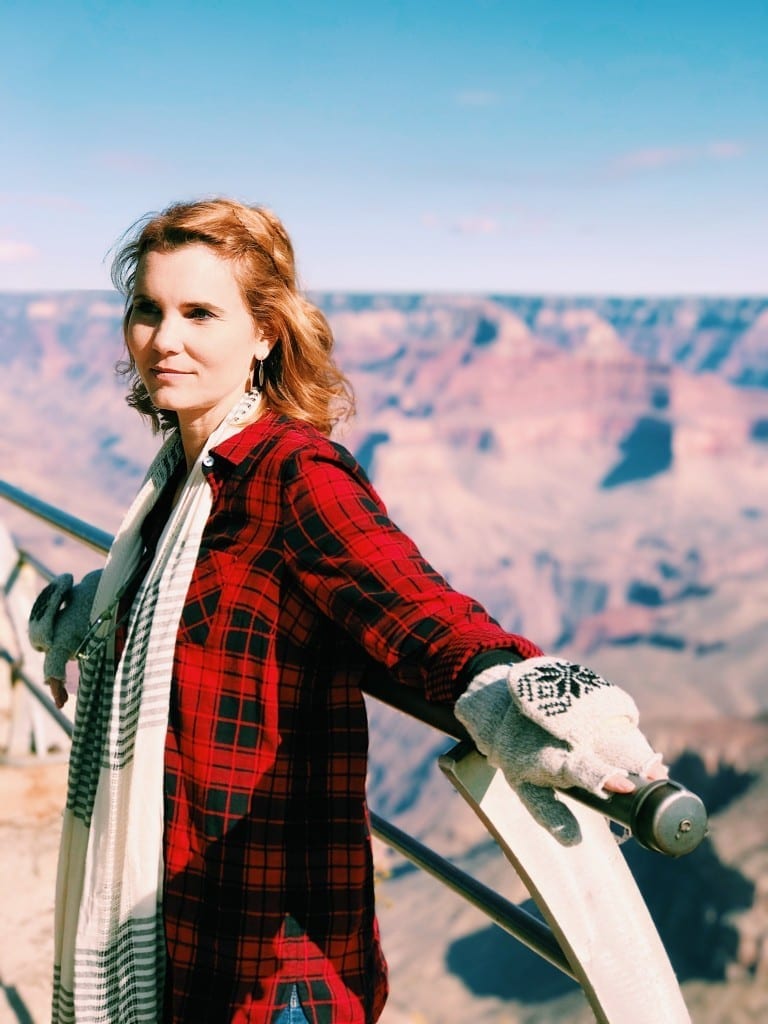 These gloves are so warm and comfortable, plus you can snap photos or text on your phone without having to take them off. They're lined with Genuine 3M Thinsulate lining and feature a flap mitten cover. They have a pretty snowflake design and come in two colors: Cream Flake and Grey Flake.
I wore mine to the Grand Canyon the other day and they were the perfect weight to keep my fingers nice and toasty warm.
Buy here.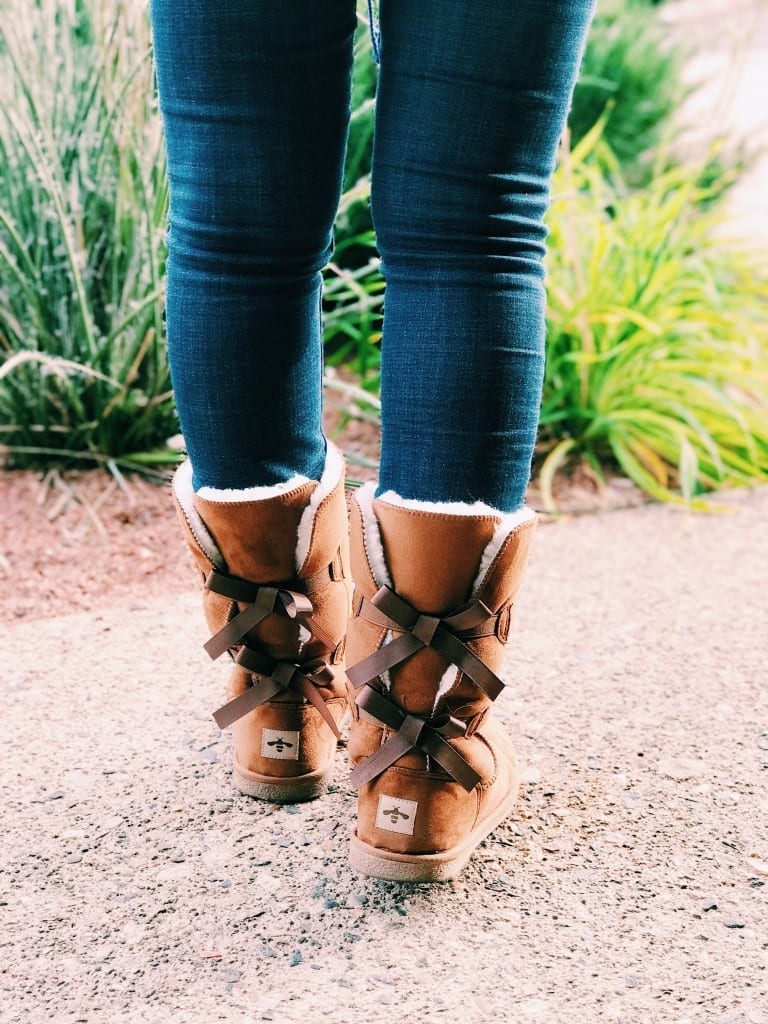 These Willowbee boots are not only a great price, but super comfortable and the perfect addition to a winter outfit. This is also a very versatile boot. You can wear them with your favorite flannel to go more casual or with your favorite sweater to dress it up a bit.
The ribbon detailing in the back really make these standout.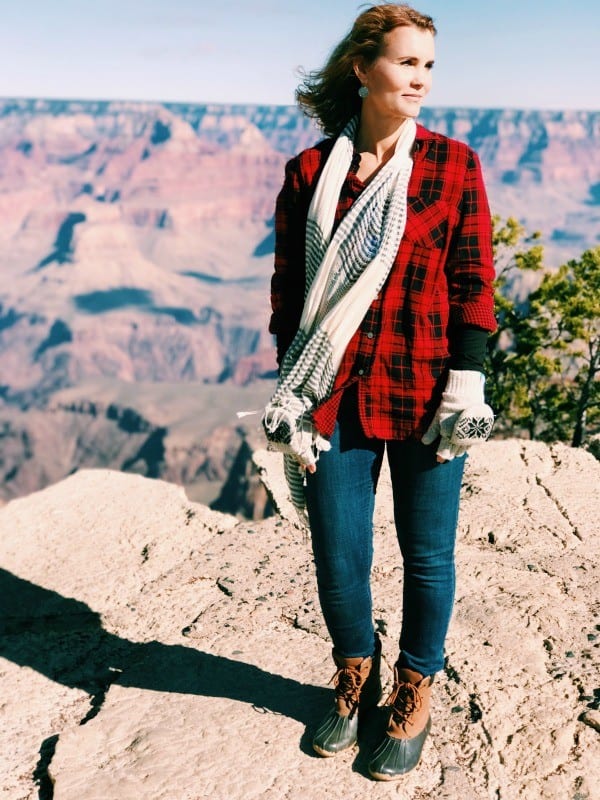 Another boot option is duck boots. Mine aren't lined with fur like some, so I've ordered some wool sock to wear. I actually prefer the unlined ones because I can wear these in the spring too when the weather is wet.
Buy the Willowbee boots here and duck boots here.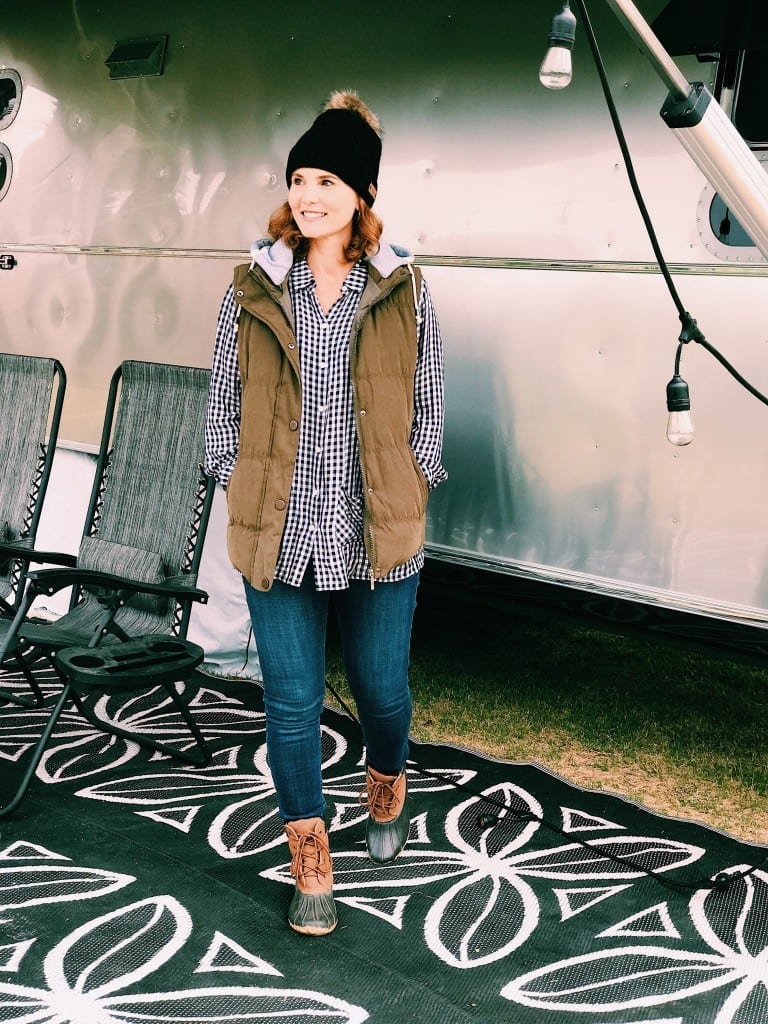 What's the perfect layering piece when it's not quite cold enough for a coat? A vest of course! I've gotten so much use out of this vest. Pop it over a flannel for a great winter look. On this particular vest, the hood is detachable, which is a feature I really like.
Buy here.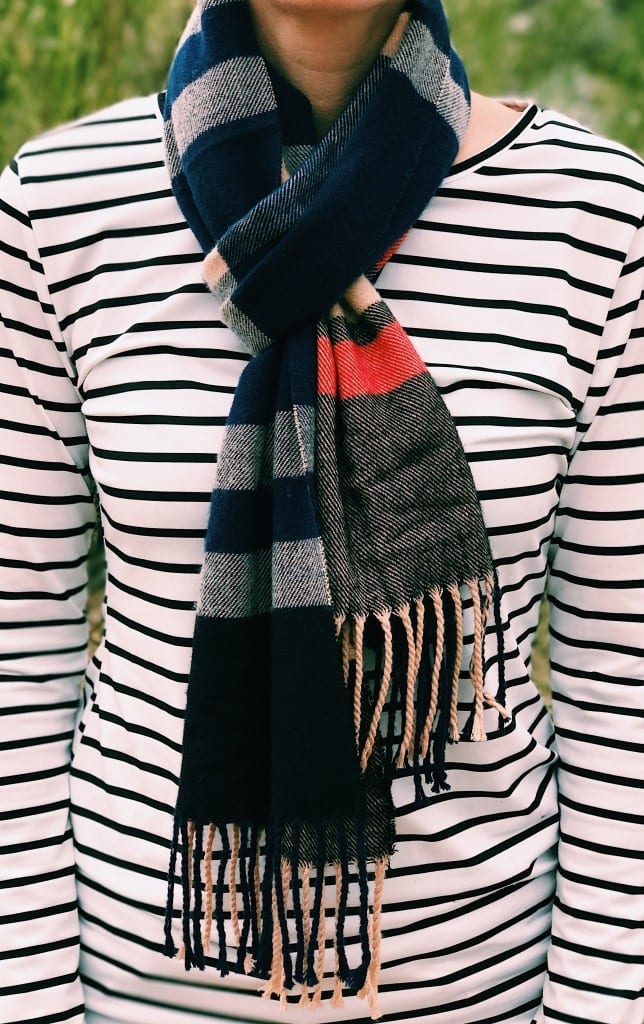 I linked to this Ted and Jack scarf for my November What to Wear This Month post and so many of you ordered it. I even ended up ordering one for myself! I like how it has a cashmere feel with out the cashmere price. It comes in a bunch of different colors. The one I'm wearing is navy and rust.
Buy scarf here.
Speaking of cashmere…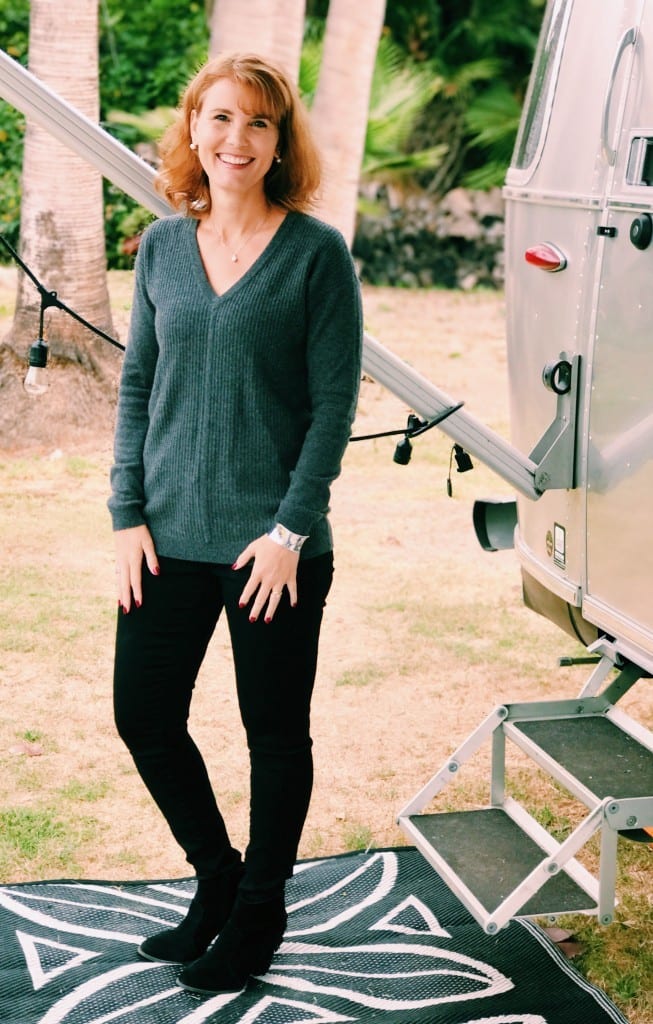 I've owned only a few cashmere sweaters in my lifetime and I've loved every single one. This gray one from Lark & Ro is definitely my favorite. It's fitted just enough to easily go under a coat without being too bulky, but warm enough to wear on its own. I have a few sweaters that when I try to put a coat over them I feel like I resemble the Michelin man.
Lark & Ro is an Amazon exclusive brand, meaning you can only purchase this brand if you're a Prime Member. If you're not a Prime member and you'd like to try it out, you can sign up here for a free 30-day trial. I think I'd be lost with out my Prime Membership!
Buy sweater here.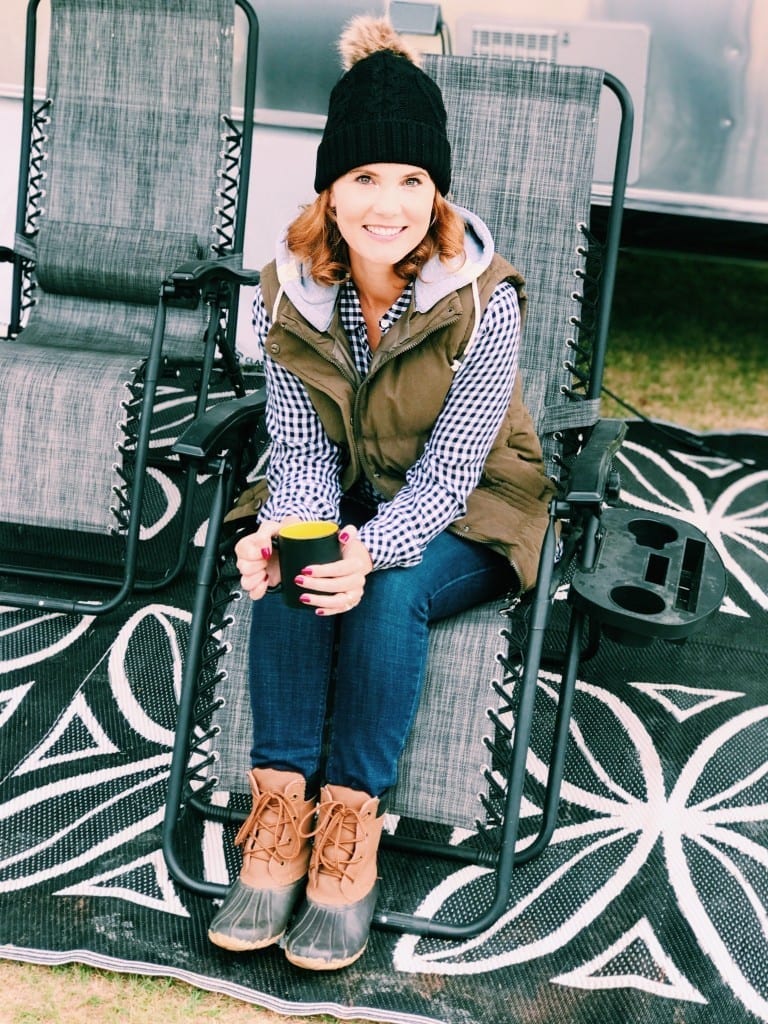 I've figured out three things about myself when it comes to cold weather and you might be the same way. When my hands, feet and ears are warm, I can actually enjoy being outside.
I am so pleased with this 2-pack faux fur pom beanie set I ordered. It came with one white and one black. It's fleece lined and although my hair looks like a hot mess after I wear it, I don't care because it's so warm!
Buy beanie here.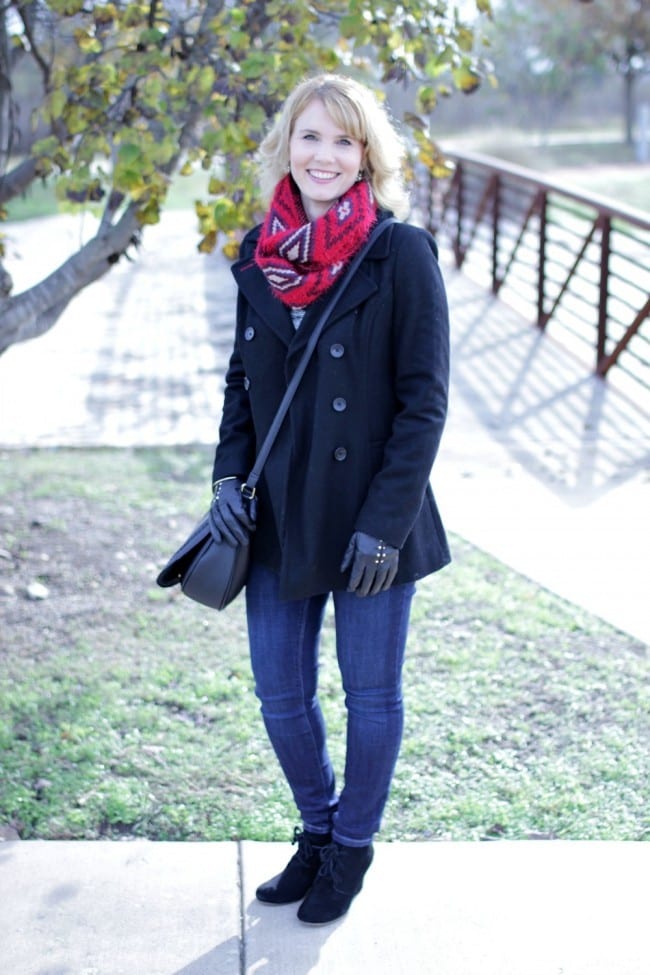 When we were in Yosemite, CA and the temps were in the 30s, I realized very quickly that I didn't have a coat with me. What?! One quick trip to their amazing gift shop in the village and I am now the happy owner of an olive green casual coat. But, now I need a coat for dressier occasions and am on the hunt for the perfect pea coat.
If you're limited on space and budget, having one casual coat and one dressier coat is sufficient. Even a classic black pea coat can easily get you through the entire winter. It's a very versatile style of coat.
Shop women's coats here.
Are there any winter essentials I missed? If you see something you like on this round-up, just send the link to your significant other with a ;).
PIN THIS