Winter Date Night Fashion – Although the temperatures may be dropping, there's one fun way to beat the heat – keeping cozy with someone special! And while it may be hard to find the time or a place to really spend some quality time with your SO, there's always date night. An important part of any relationship, taking the time to spend together is a wonderful way to show how much you appreciate your SO and your relationship. And the best part? You can get all dressed up, too!
If you're ready to beat the cold and have a fun date night with your SO, we're here to help you get dressed for success. We've put together 15 amazing outfit ideas to help inspire you for your next date night – keep reading to see more. Happy shopping!
THE SLEEK BLACK MIDI DRESS OUTFIT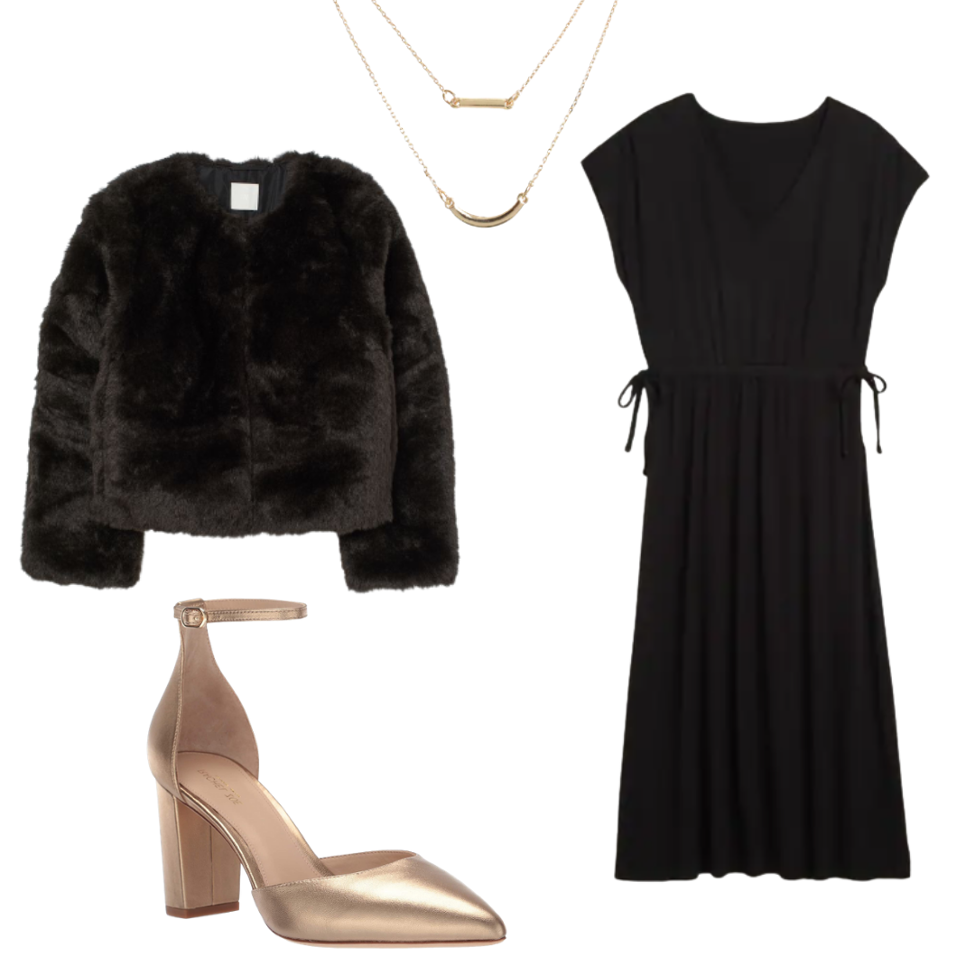 Create the perfect date night look by slipping on a Black Midi Dress, adding a pair of Strappy Heels and some Minimalist Jewelry. Dress this look up even more with a super cute and cozy Faux Fur Coat.

THE FLORAL BLOUSE OUTFIT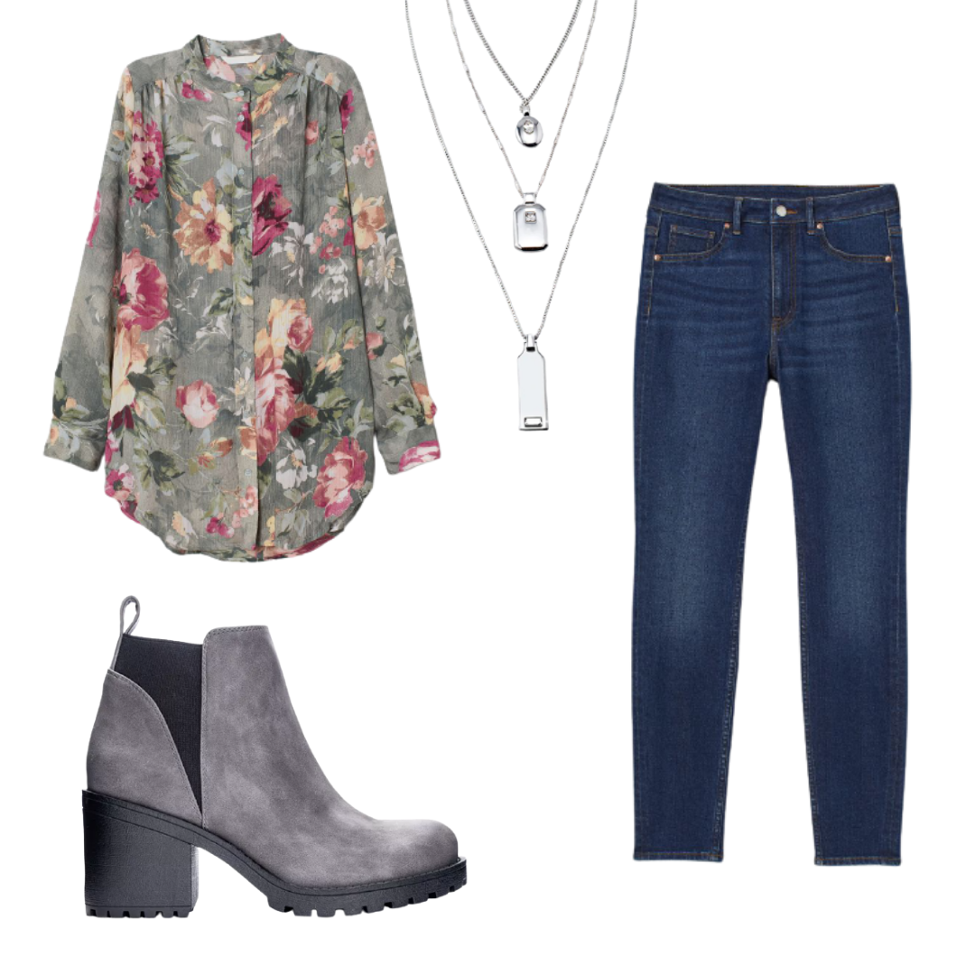 Keep it casual while still looking chic with a feminine Floral Blouse, a pair of High-Waisted Jeans and your favorite Sturdy Ankle Boots. Don't forget your Coordinating Accessories!

THE CLASSIC SHIRT DRESS OUTFIT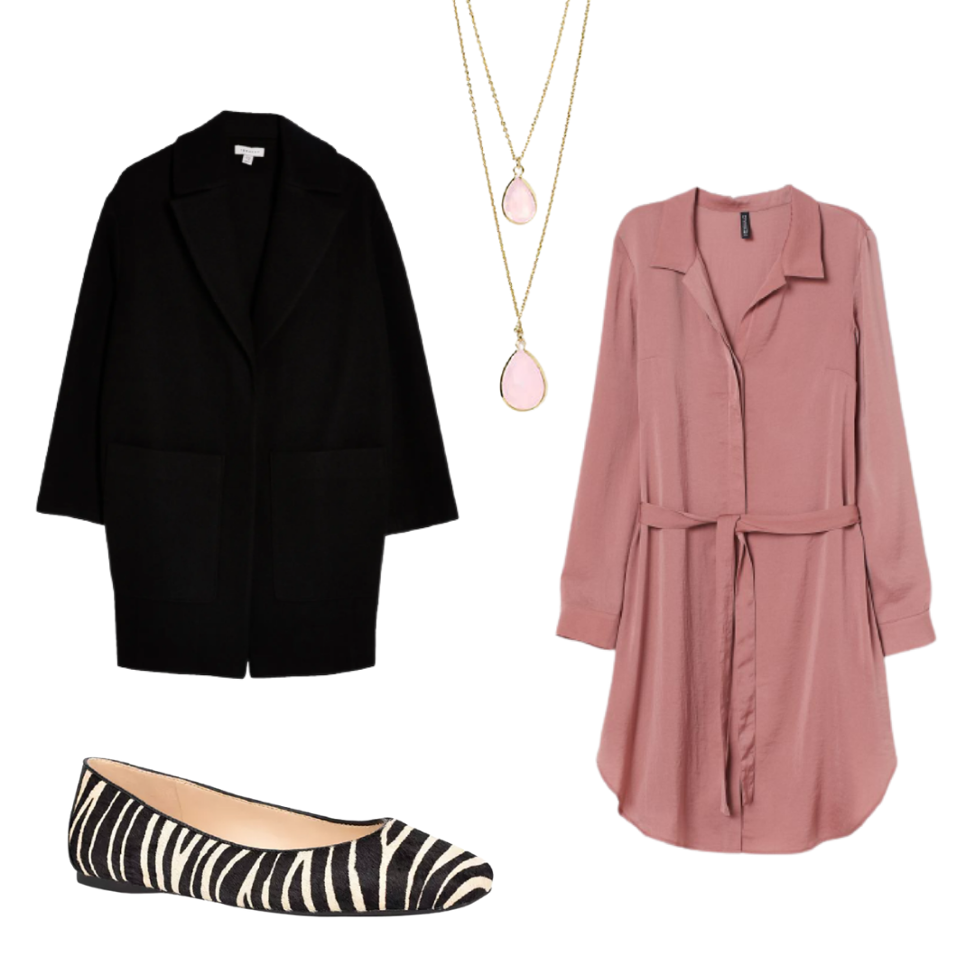 Get all dressed up without looking like you tried with a gorgeous Simple Shirt Dress, a pair of Wear-Anywhere Flats and a cute Pendant Necklace. Add a Tailored Coat to keep warm and you're totally set for any wintertime date night.

THE TIMELESS JEANS & TEE OUTFIT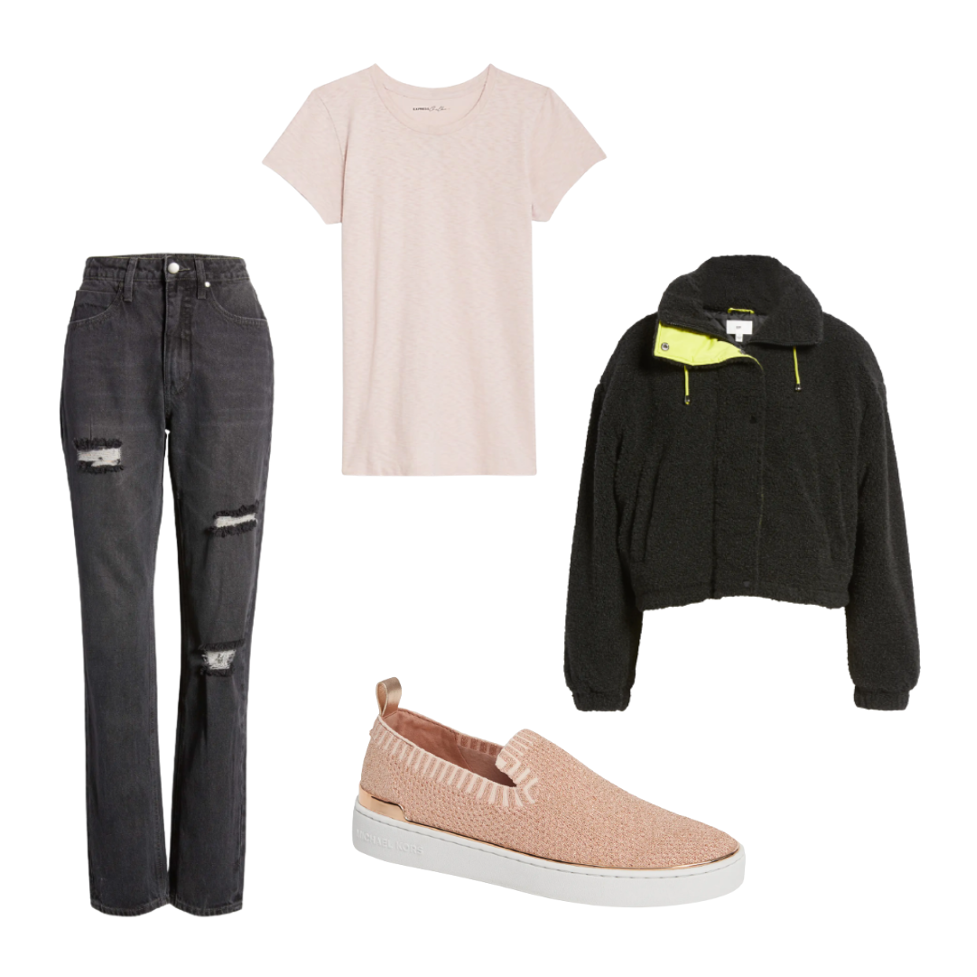 Not sure where you're headed on your date and want to keep things easy and comfy? Slip on a pair of Relaxed Jeans, add your favorite Classic Tee and a Cozy Jacket with Simple Sneakers and you're ready for anything.

THE RED-HOT DRESS OUTFIT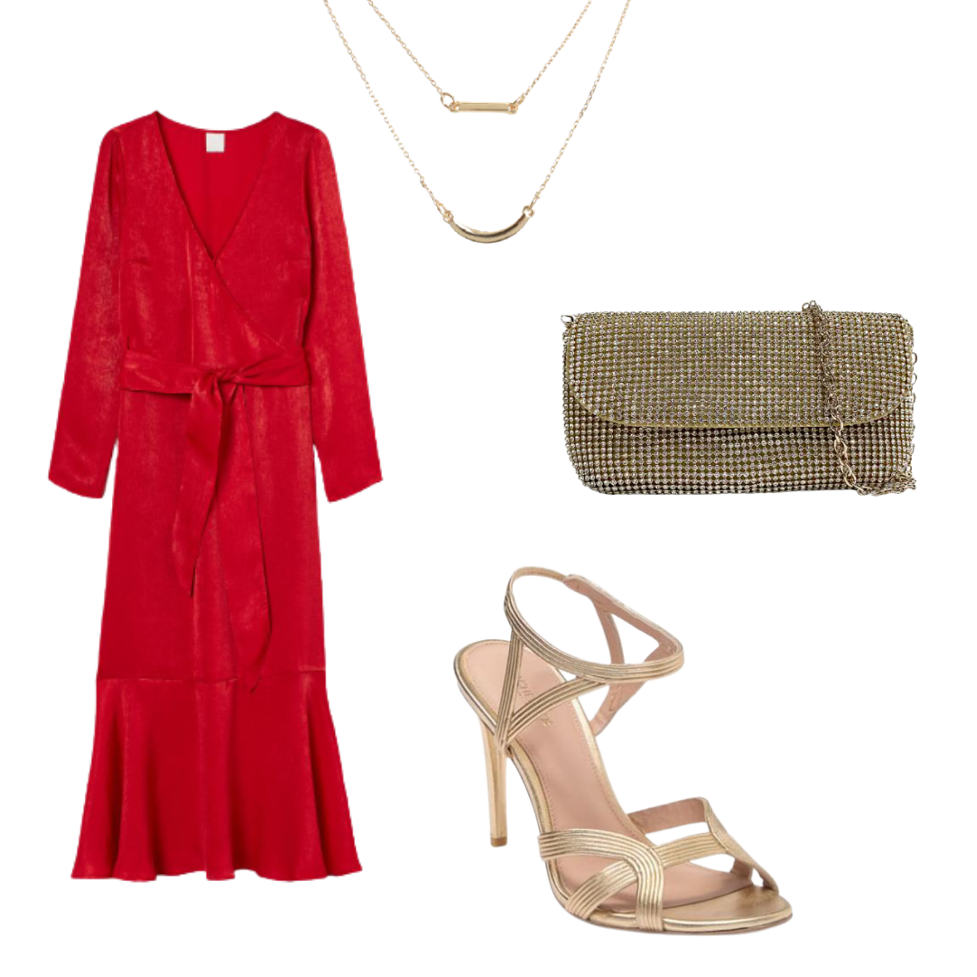 Go bold or go home, right? Make a lasting impression with a gorgeous Red Dress, a pair of Gold Sandals, some Matching Jewelry and a cool Statement Bag. Dress it up even more with a your favorite winter coat to keep cozy when the temperatures drop.

THE COLD WEATHER CHIC OUTFIT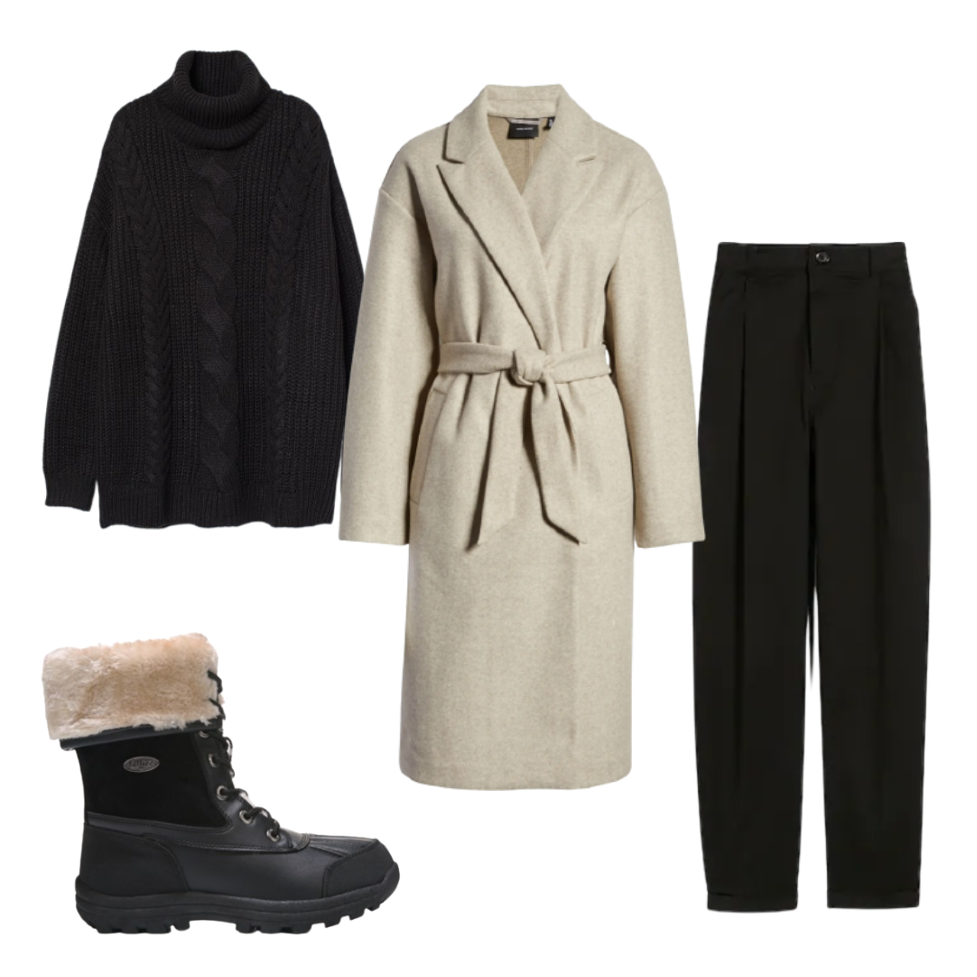 Stay cozy no matter how cold it gets with a gorgeous Long Winter Coat, a simple Lightweight Sweater and a pair of comfy High-Waisted Trousers with Winter Boots. Add a cute hat and chic scarf and you're ready to go.

THE PEEKABOO LACE OUTFIT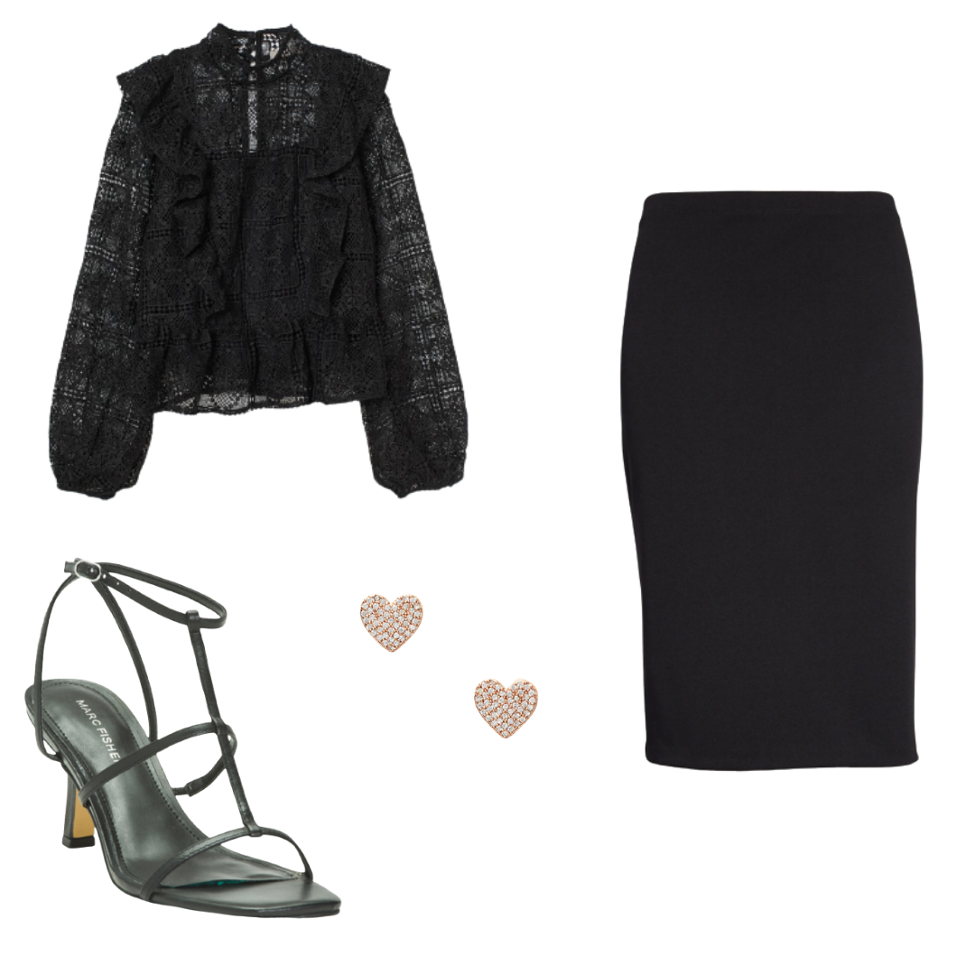 Go bold with a subtle peek of skin in a Peekaboo Lace Top, a High-Waisted Pencil Skirt and your favorite Strappy Heels. Keep your accessories simple, like a pair of Wear-Anywhere Studs, for the perfect statement-making look.

THE ALL-BLACK OUTFIT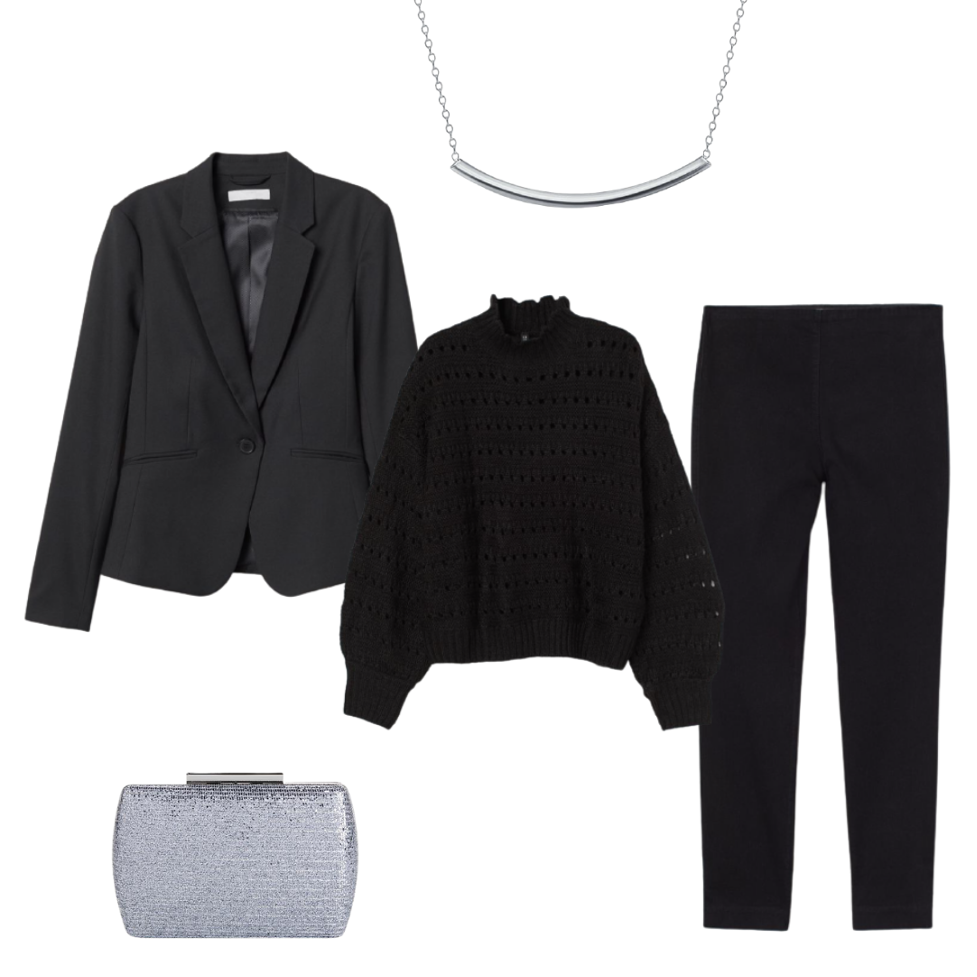 Keep it simple and sophisticated for your next date night with a beautiful Black Sweater, a cozy Black Blazer and a pair of black High-Waisted Trousers. Dress it up with silver Minimalist Jewelry and a Matching Handbag.

THE BOHEMIAN OUTFIT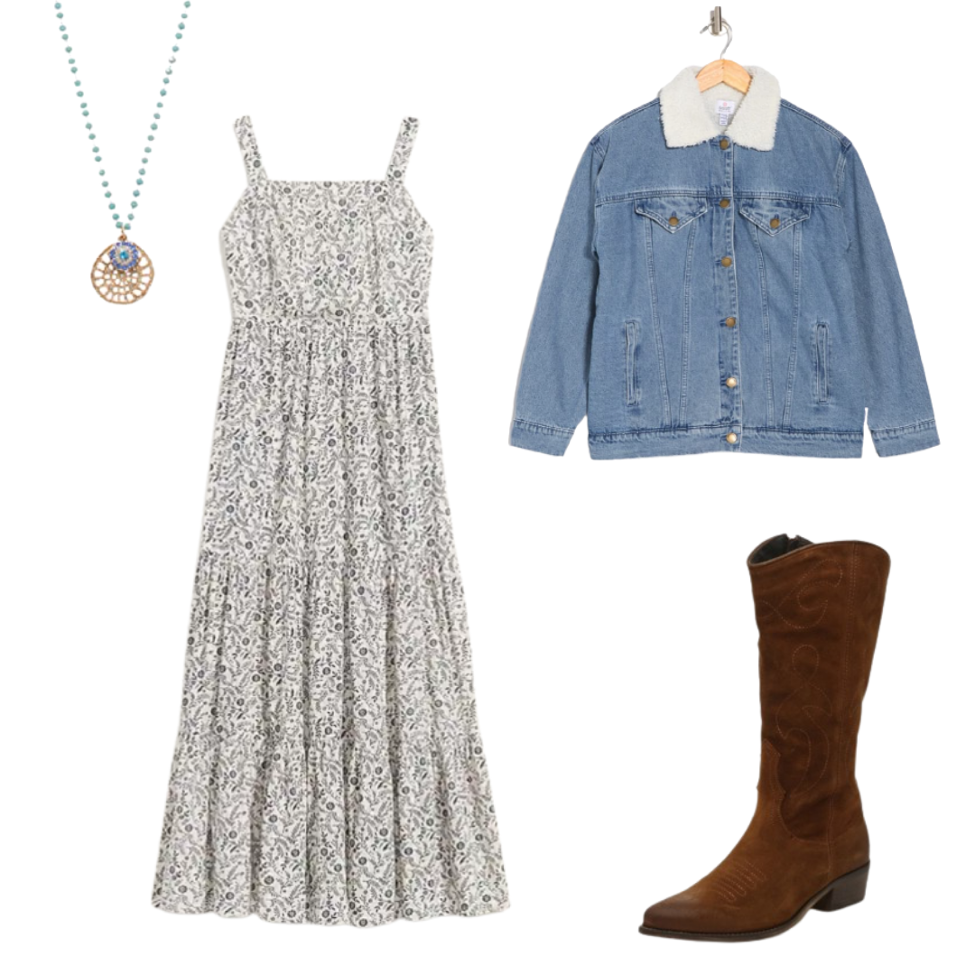 Love that boho vibe? Add it to your next winter date night look with the perfect Boho Maxi Dress, a pair of Western Boots and a cozy faux fur-lined Denim Jacket. Add a Pendant Necklace for the perfect finishing touch.

THE SPARKLING SEQUIN OUTFIT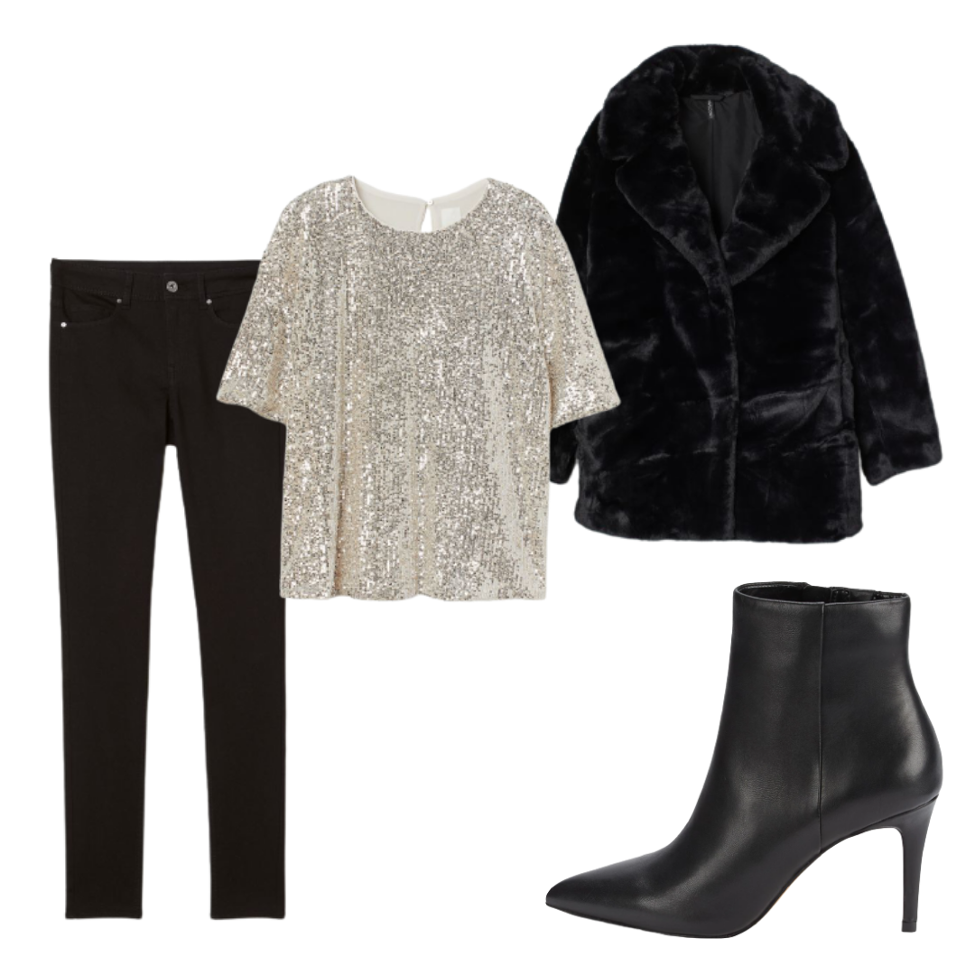 Ready to really take it up a notch? Slip on a cute Sparkly Sequin Top, add a pair of simple Fitted Black Jeans and Heeled Ankle Booties. Don't forget a Cozy Jacket to keep toasty warm!

THE OUTDOOR ADVENTURING OUTFIT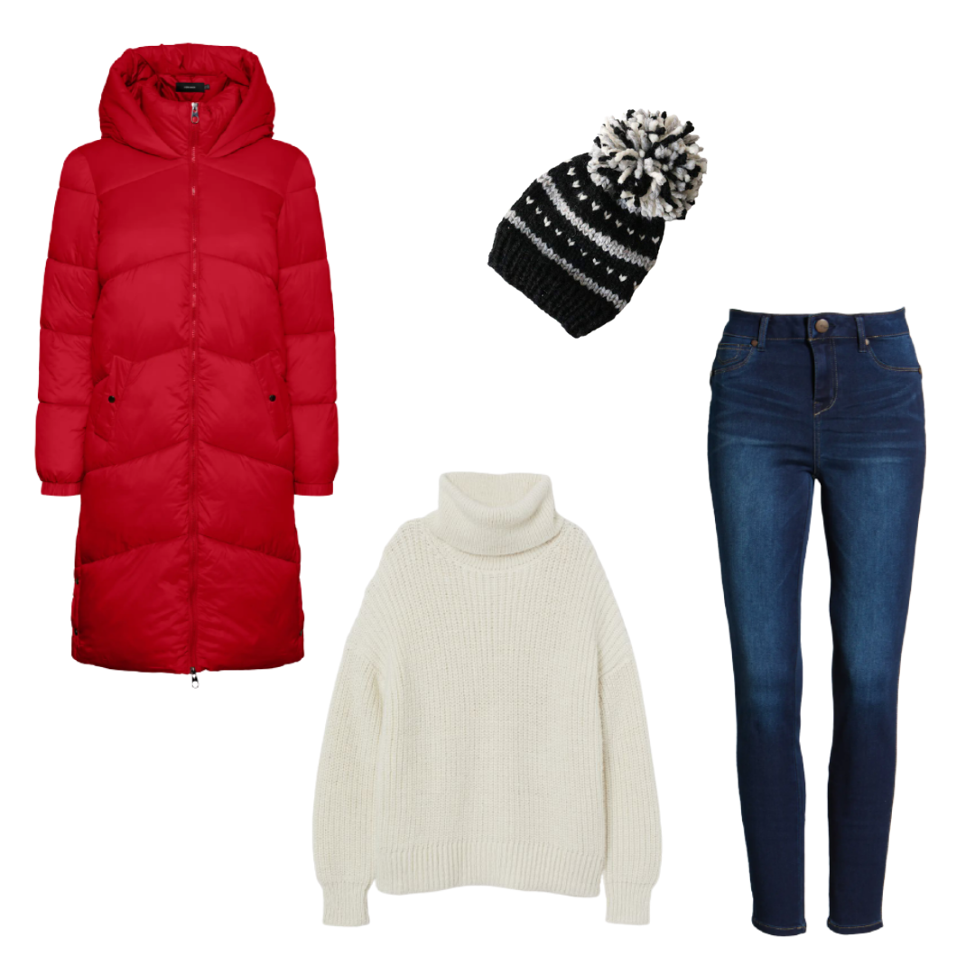 Enjoying the great outdoors on your next date night with the SO? Slip on a comfy Lightweight Sweater, add a pair of comfy Stretchy Jeans and make sure that you remember to wear your favorite Winter Coat!

THE RETRO-INSPIRED OUTFIT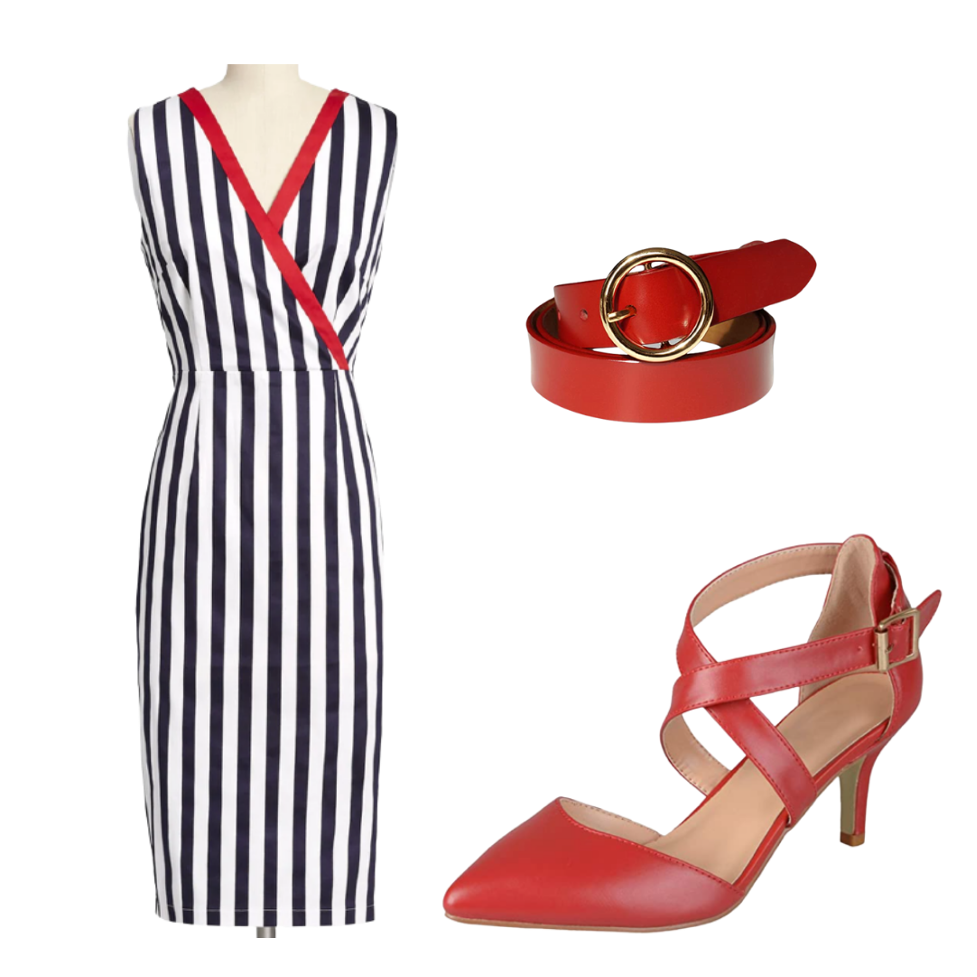 Totally in love with that gorgeous retro aesthetic? Rock it for date night with a feminine Pencil Dress, a pair of Strappy Heels and a chic Waist Belt. Don't forget to add a bold red lip!

THE DATE NIGHT IN OUTFIT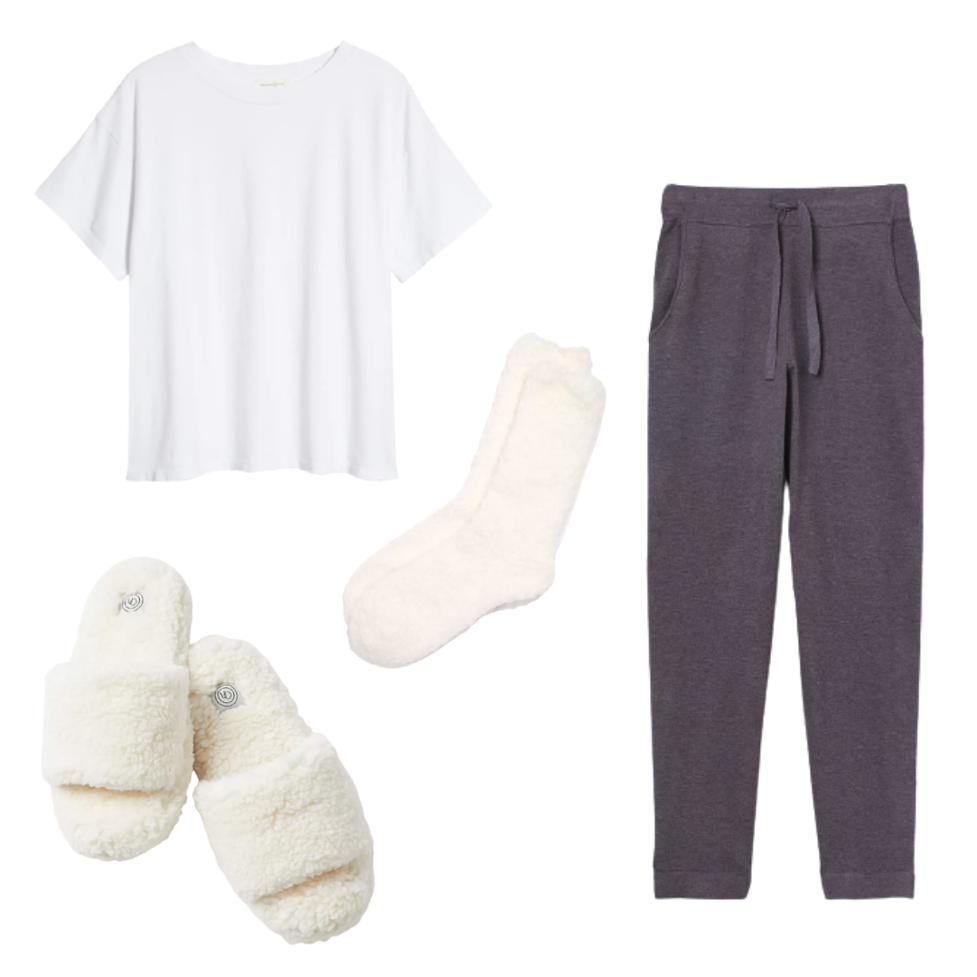 Enjoying the great indoors together? Keep it cute and cozy with a pair of Lightweight Joggers, a comfy Slouchy Tee and your favorite Warm Socks with Comfy Slippers.

THE ALL-WHITE OUTFIT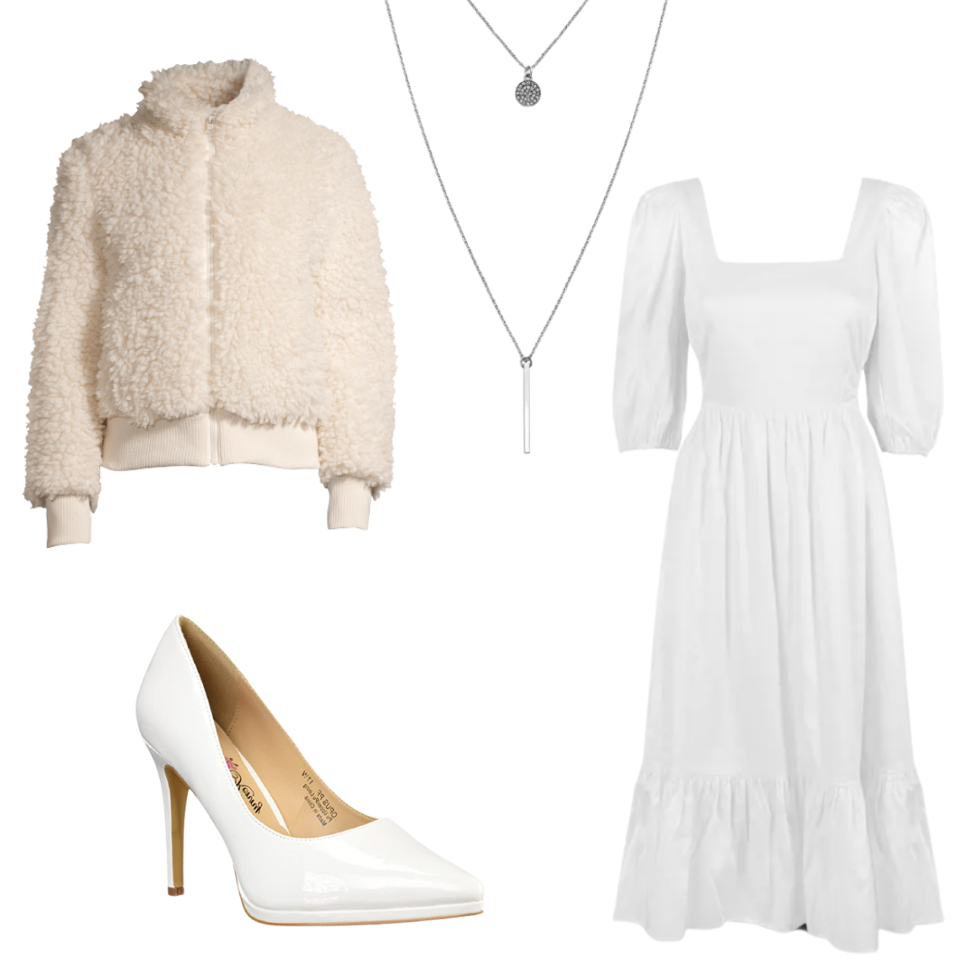 Ready to rock this year's coolest trend? Pick out the perfect White Midi Dress, add a chic Textured Jacket and your favorite Heeled Pumps with some Simple Jewelry. Done and done!

THE PLAYFUL POLKA DOT OUTFIT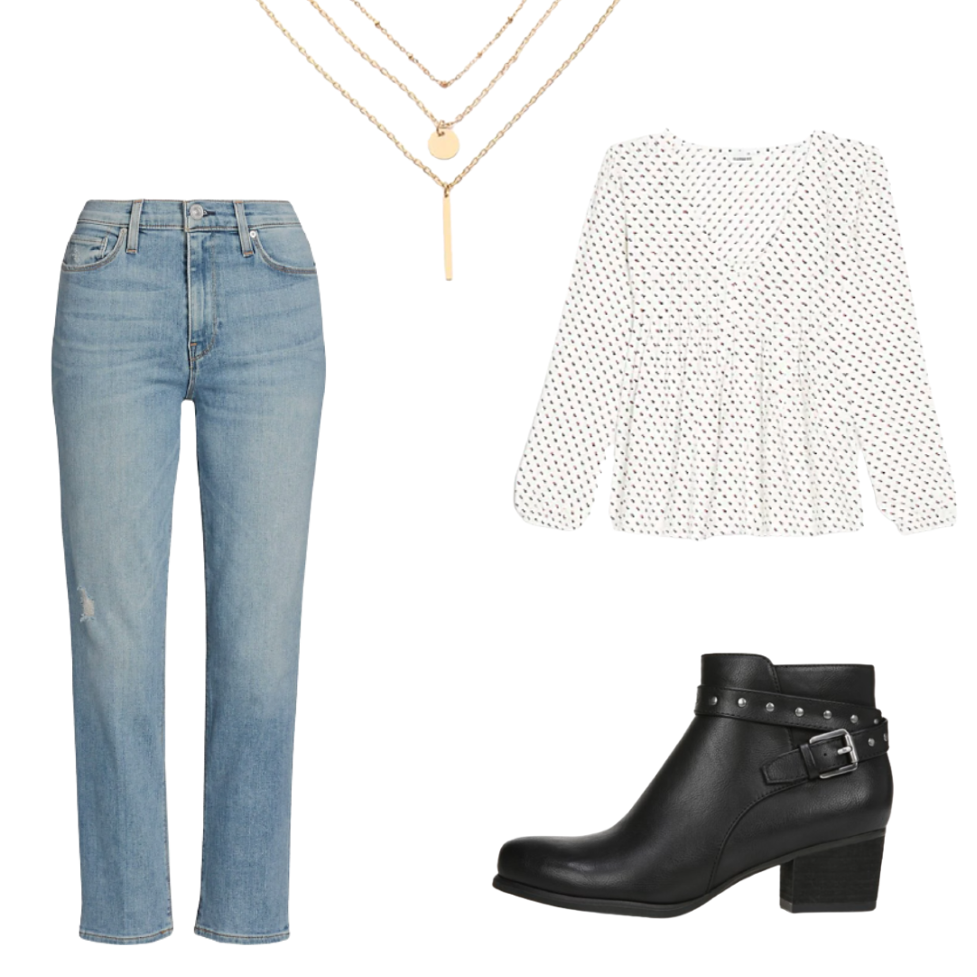 Love that pattern play? Go bold for your next winter date night with a cute Polka Dot Top, a pair of Cropped Denim Jeans and your favorite Sturdy Booties. Add some Minimalist Jewelry and you're ready to go!
Other Helpful Articles: