Welcome to Day 10 of 12 Days of Amazing Gift Ideas! From December 1st to December 18th, I'm sharing gift ideas every weekday. These are gifts for you, as well as the men, children, friends, and family in your life. To see all of the past gift ideas, go here.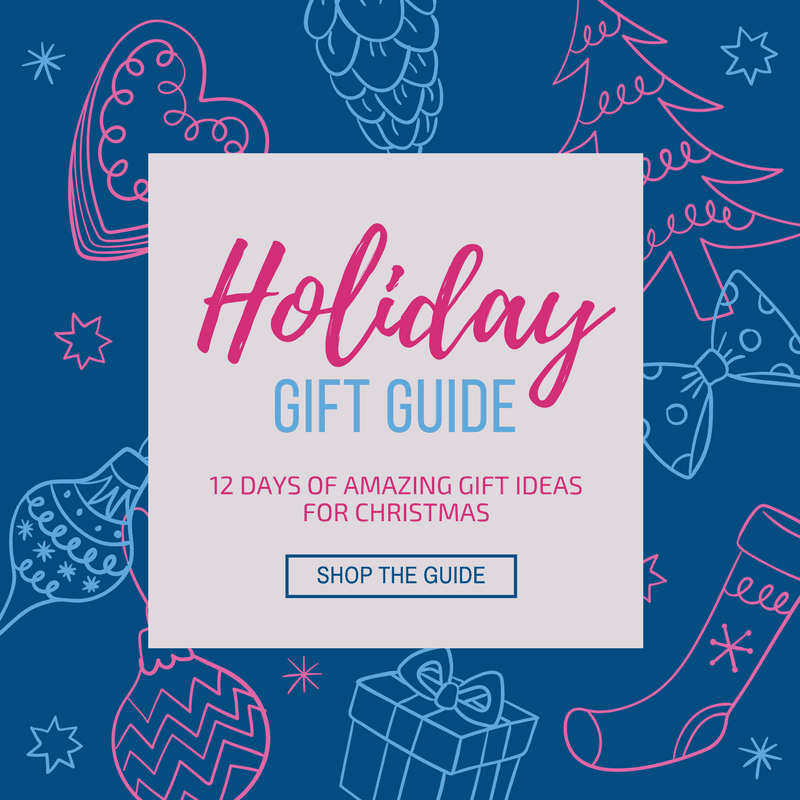 Day 10: Travel Gifts for Him
Does your husband, son, nephew, co-worker or friend travel quite a bit? If so, do I ever have some gift ideas for you!
Gifting travel items is so fun because a) they are useful and b) it encourages adventure and seeing the world. Everything on my 13-year-old son's wish list was travel related and I can't wait for him to open his gifts on Christmas morning.
All of the gifts on this list are available via Amazon and come with Prime Shipping. If you're not an Amazon Prime member and would like to try it out free for 30 days, sign up via this link. Now is the perfect time to try it out! I do so much last-minute shopping with my Prime account. It's a lifesaver!
Here we go!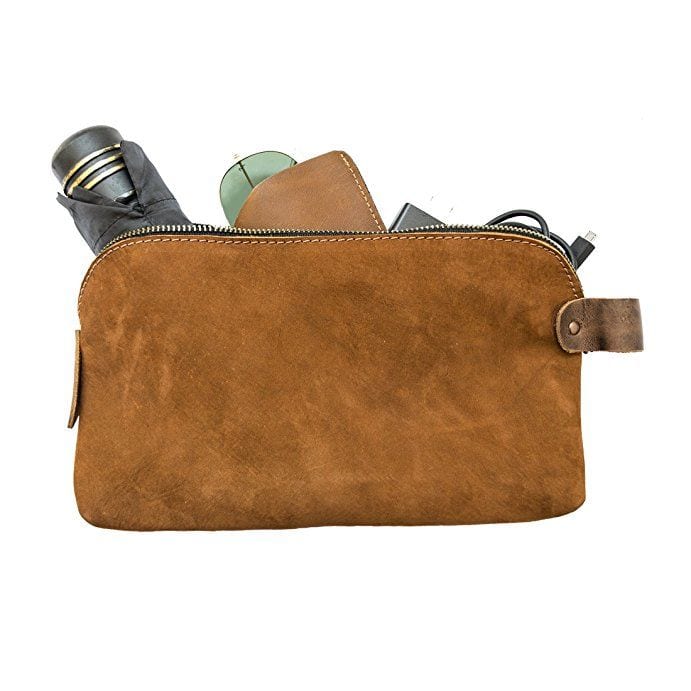 The Dopp Kit's attractive design allows for maximum storage and optimal portability. Easy to pack and holds all of your necessities. Stylishly holds your cables, your tools, your office and school supplies, or makes a perfect wash bag for your toiletries.
Buy now here
Convenient, Organized Travel – An efficient storage management system, organize clothes, toiletries, makeup and more for business trips, holidays or camping.
Buy now here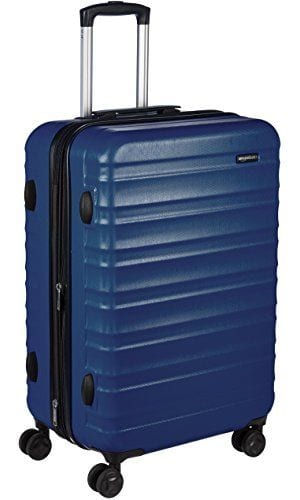 24-inch hardside spinner check-in luggage—ideal for 3- to 5-day trips
Expandable for up to 15% additional packing capacity; solid, strong zippers; telescoping handle for comfortable maneuvering; securely mounted short handle
Buy now here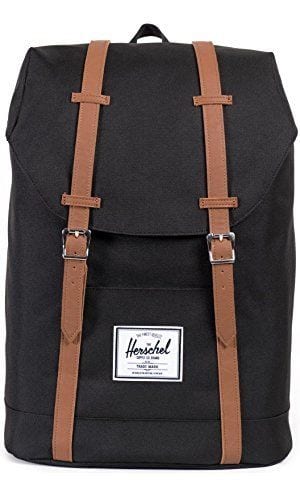 Featuring a classic cinch top, the Herschel Retreat backpack is a pared down version of popular Little America silhouette.
Buy now here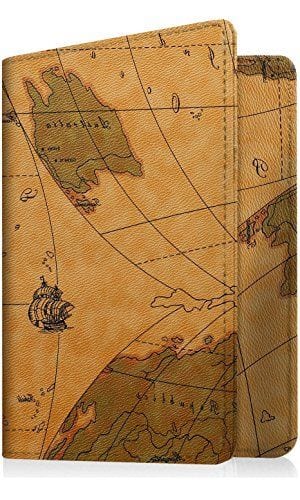 Provide a comfortable feeling and protection for passport.
Buy now here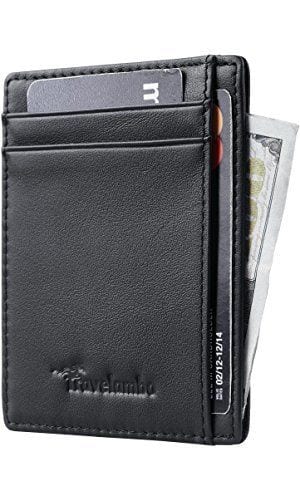 The perfect lightweight wallet for travel. It's crafted with top grained genuine leather.
Buy now here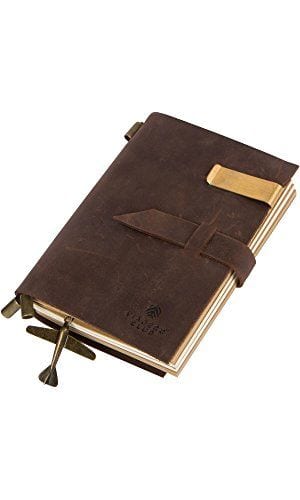 Handcrafted with the highest quality premium cowhide leather. It has a rustic, weathered feel in your hands along with the fine scent of real leather that feels classy and timeless.
Buy now here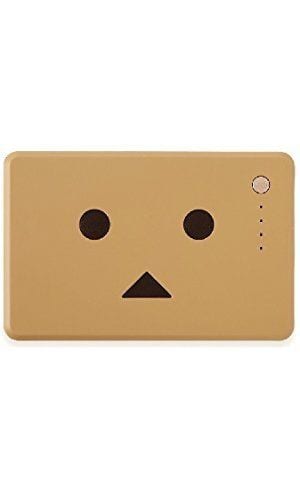 The popular character, Danboard, from "Yotsubato", collaborates in the first release of the "cheero Power Plus 10400mAh DANBOARD version". Now with a new upgraded performance and an even more compact form combined with the original cuteness of Danboard.
With an adorable face, the charging function is great! Ultra-high capacity of 10050mAh, charges the iPhone 6 up to three and a half times.
Buy now here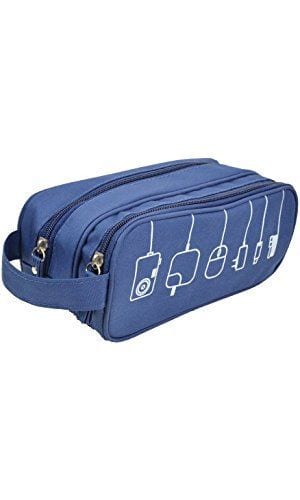 Provides ENDLESS configuration options to securely carry all of your digital devices and small personal effects. Equipped with 2 Dual sided plates, with each side featuring 10 woven elastic straps customizable for cable and accessory organization. Neatly store and manage cords without tangles. Convenient interior zippered pocket is perfect for smaller items. Secures your entire tech arsenal in one place.
Buy now here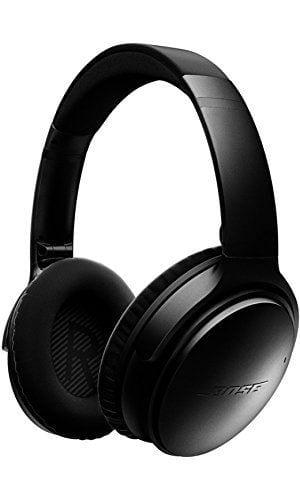 Noise-rejecting dual-microphone system for clear phone calls and voice access to your phone's default virtual assistant, like Siri

Industry-leading wireless headphones let you adjust the level of noise cancellation to suit your environment
Buy now here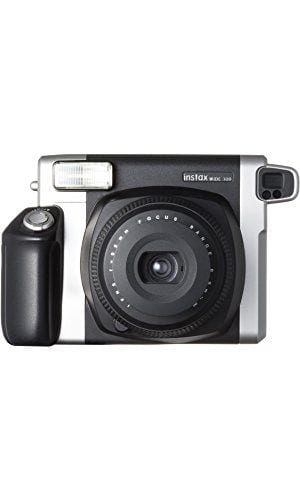 Automatic extending 95mm f14 lens with two focus zones (0.9 to 3m and 3m to infinity)

Optical viewfinder.Tri-pod socket

Picture Size 62 mm × 99 mm , Close-up lens for shots up to 40 cm from the subject
Buy now here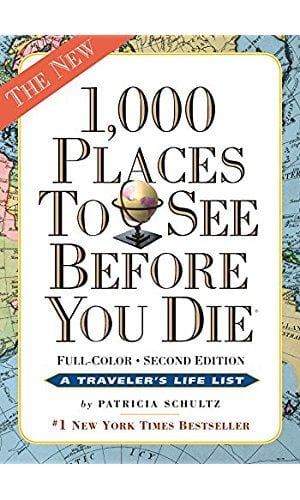 The world's bestselling travel book is back in a more informative, more experiential, more budget-friendly full-color edition. A #1 New York Times bestseller, 1,000 Places reinvented the idea of travel book as both wish list and practical guide. As Newsweek wrote, it "tells you what's beautiful, what's fun, and what's just unforgettable— everywhere on earth."
Buy now here
PIN THIS