Inside: Read more about the best planners for college students: the Erin Condren edition, and see why it might work for you.
*This is a guest post written by Hannah of Hello, It's Hannah. An article for college kids, written by a college kid. 🙂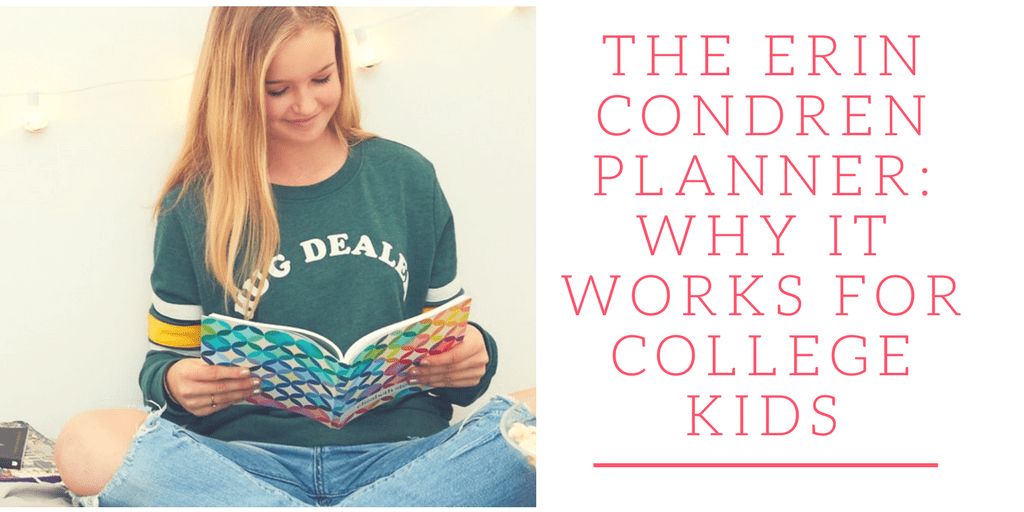 For my entire life, I've been a detail oriented, planning machine. I do not function without a real, paper planner, ever. I once tried the whole putting-events-in-my-phone thing, and I was just a mess. I have to write stuff down, or I don't remember it.
And in the past year, after searching for the proper planner, I was introduced to Erin Condren, a website with everything from planners and notebooks to art prints and home décor to pajamas. Yes, they even have pajamas.
After using an Erin Condren planner for a year (my first year of college), I can say that they are perfect for the busy college kid, and I will be getting another one for my sophomore year. Let me tell you why. 
Planners for College Students: The Erin Condren Edition
These planners come in several designs and patterns. They all have customizable color schemes and you can even put your own quote on some of them.
On top of that, they actually have six different types of planners. There's the Life Planner, which I ordered last year, the Hardbound Life Planner, the Deluxe Monthly Planner (the one I ordered this year), the Teacher Lesson Planner, The Academic Planner, and even a Wedding Planner!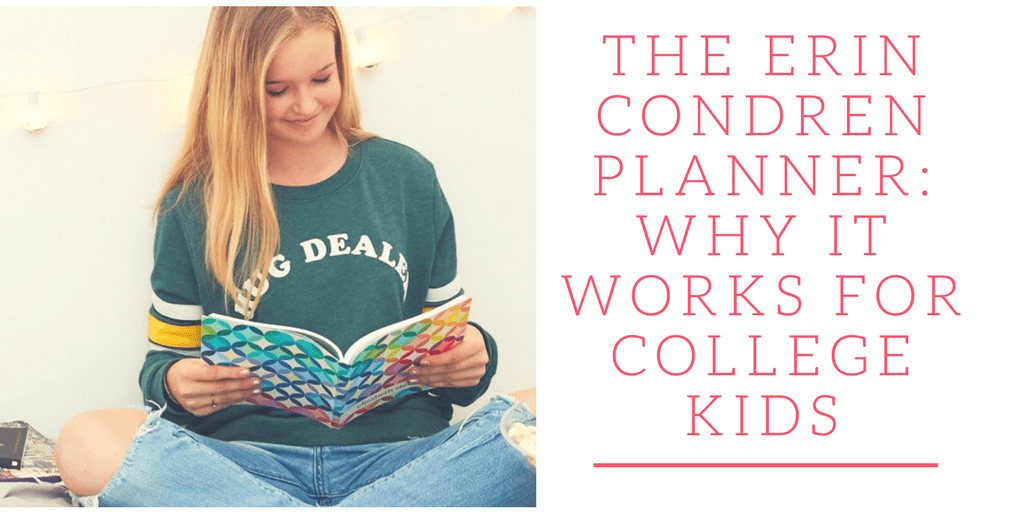 With the amount of variety, your college student can choose whatever works best for them, whether it's a bright, flashy, year long Life Planner or a simple, six-month Academic planner. There's also a large variety of prices to fit your budget. 
You can browse through all of their amazing designs here.
Each planner has monthly overviews, so planning in advance is easy. Also, the Academic and Life Planners have weekly overviews and spaces to write down homework assignments and deadlines, for the more detailed oriented student (aka, me).
Going a step further, the Academic Planner also has weekly overviews, but they include spaces to write down specific classes, assignments, and due dates. Planning, and remembering when to turn in assignments, has never been easier.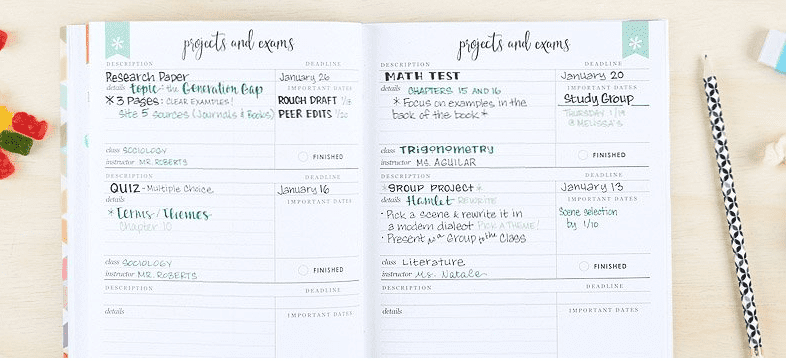 College can be (okay, is) stressful, but something that made it just a little bit less stressful for me was knowing I had a cute, functional planner that I could customize to my organizational needs. Instead of trying to fit myself to fit the planner, I could fit the planner for myself.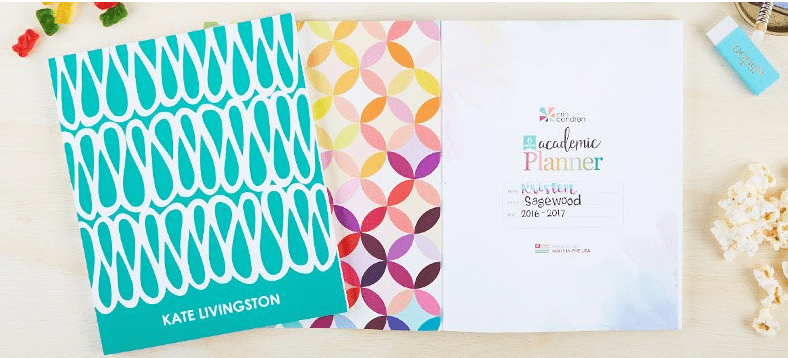 Being able to customize your planner is one of my favorite things about Erin Condren. You can put your name on the front, change the color scheme, change the color of the coil, and there's even an option to get a collage cover so you can customize your planner with all of your favorite pictures.
Customizing my planner made college just a little more fun and less stressful.