We are smack dab in the middle of summer, and camping season is in full swing. While smores, campfires, and chilling out with friends and family are a blast, figuring out what you're supposed to wear while in the woods all week can be challenging. The weather can be unpredictable and you can only pack so much.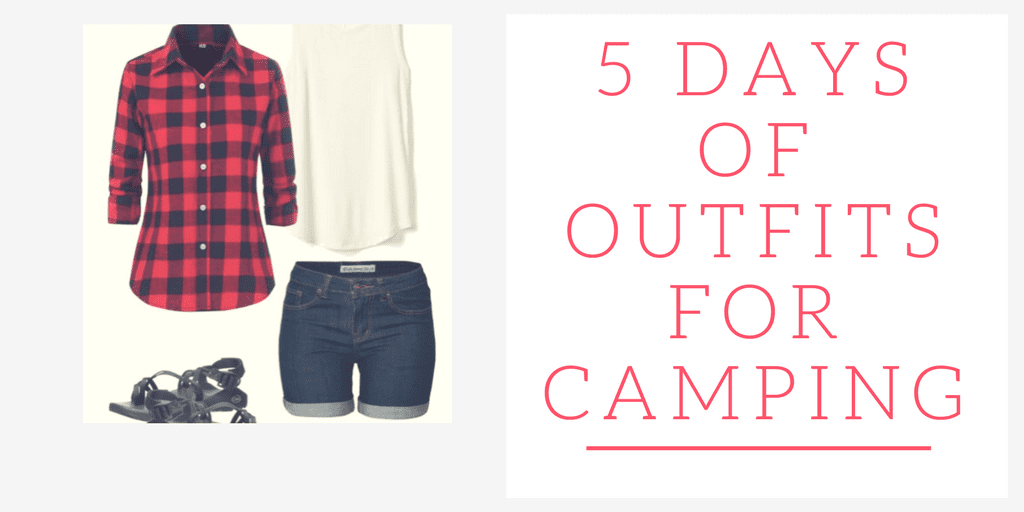 5 Days of Outfits for Camping
But have no fear; here are 5 days of outfits for camping.
Day One: Tank Top, Active Shorts, and a Baseball Hat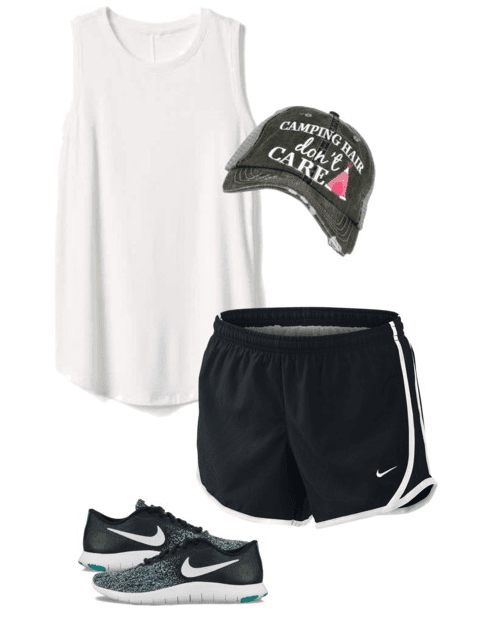 Outfit Details: Muscle Tank | Athletic Shorts | Sneakers | Baseball Cap
Wear this simple outfit for the first day while you are setting up camp so you won't overheat, and so you won't have to mess with your hair too much. Just pull it up into a low bun and stick a baseball cap on. Also, be sure your shorts and tank top are loose so you won't be uncomfortable or have any trouble moving around.
Day Two: Jacket, Tee, Jeans, and Hiking Boots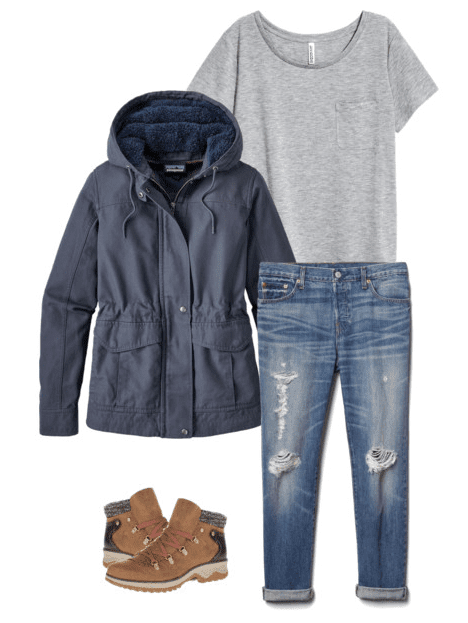 Outfit Details: Jacket | T-Shirt | Jeans | Hiking Boots
Wear this outfit if you're doing a bit of hiking. Again, be sure the jeans are loose and comfy and that your shoes have enough support and warmth. Also, wear a good tee under the jacket in case you get too hot during your daily activities. Bring thick, warm socks for the hiking boots, NOT short socks. (I'm speaking from experience here.)
Day Three: T-

Shirt, Leggings

and Tennis Shoes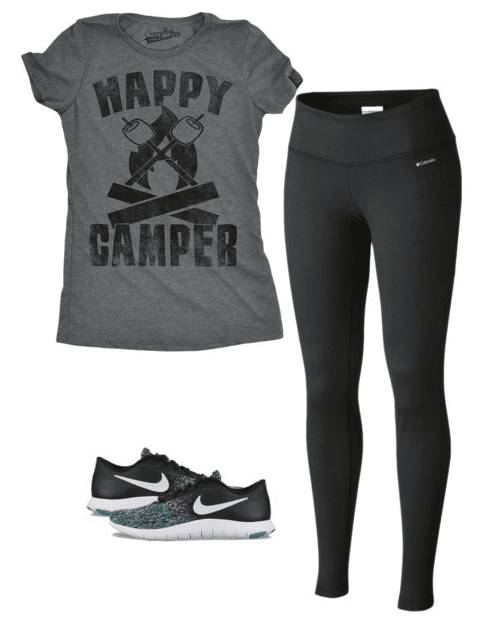 Outfit Details: Happy Camper Tee | Leggings | Sneakers
Save this outfit for an active day, like a long hike or rock climbing. Choose a pair of breathable, soft leggings, a loose tee, and shoes that have good support so your feet don't ache by the end of the day. Also: bring a sports bra if you have one for extra comfort.
Day Four: Flannel, T-Shirt, Shorts, and Sandals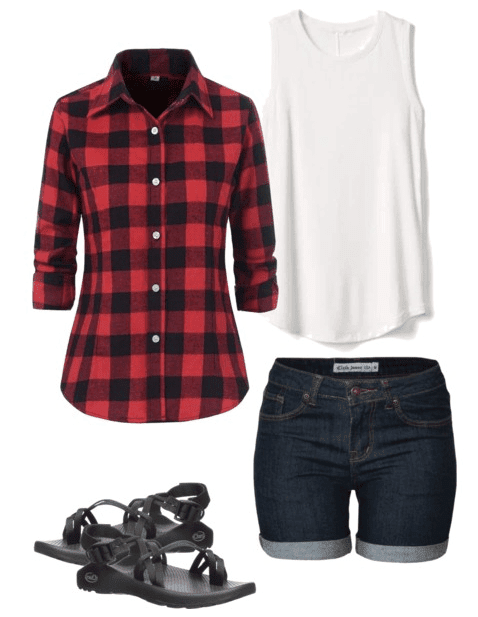 Outfit Details: Flannel Shirt | Muscle Tank | Denim Shorts | Chacos
Save this outfit for a chill day around the campsite. It's simple, functional, can be worn at pretty much any time, and includes an extra layer in case it gets a bit chilly outside. Be sure to pack a few t-shirts and pairs of shorts, since these are basic pieces and will be worn a lot throughout the week.
Day Five: Long Sleeve Tee, Sweatpants, Beanie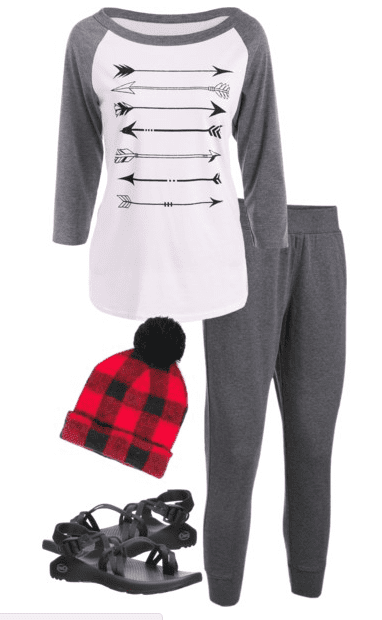 Outfit details: T-Shirt | Sweatpants | Beanie | Chacos
This outfit is good for just sitting around the fire and roasting some marshmallows, or when you are leaving the campsite and want to sleep in the car on the way home. The sweatpants are also perfect for nighttime, but bring some sleep shorts in case it's hot.
Stick to the basics and with clothes you don't mind getting dirty. Don't pack a pair of fancy shoes (obviously) or a blouse for camping. It will either get messed up or not worn at all.

Be prepared, but don't overpack. Pack a few of what you think you'll wear the most (ex. T-shirts, shorts, underwear) and only one of each thing you won't wear more than a couple times (ex. Jeans, shoes). Most of the outfits above can mix and match. When you're camping, you tend to wear things multiple times. Pair the flannel with the sweat pants and tee. Wear the jacket over the leggings outfits. And the beanie goes with everything.

Take care of your skin while camping. Find some face wipes and a moisturizer to take with you so your skin doesn't suffer while camping.

Wear your hair up as much as possible, or wear a hat, so you don't have to mess with it during the week