Feeling calm and relaxed during work time is essential for efficiently getting things done and minimizing stress. But feeling relaxed in your office space can be difficult, and can actually seem impossible when you have hundreds of emails, deadlines, and papers piling up. However, your office space has a direct affect on your mood and productivity. So here are several ways to make sure your office is a place you look forward to instead of dread.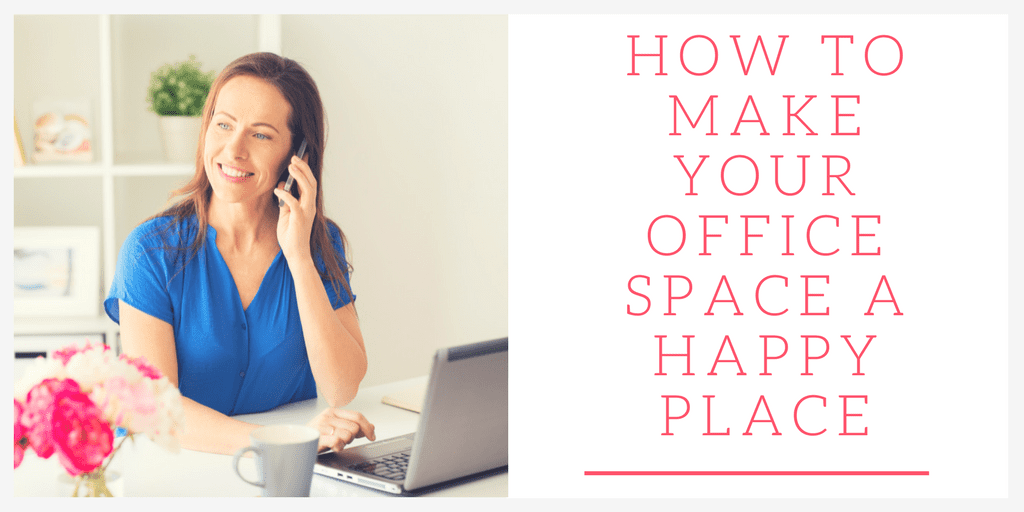 How to Make Your Office Space A Happy Place
Putting up pictures of things that make you happy will help make the office a less stressful place. You can put up pictures of your spouse, your kids, or even a peaceful green landscape or ocean. Seeing these pictures of your loved ones and landscapes you find peaceful will boost your mood as you work. It also personalizes your space, making it really seem like your own. You can also put up inspirational quotes if you would like.
Inspirational Quotes Wall Art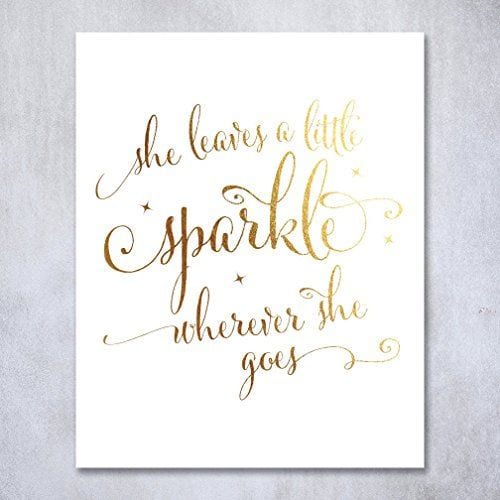 She Leaves a Little Sparkle Wherever She Goes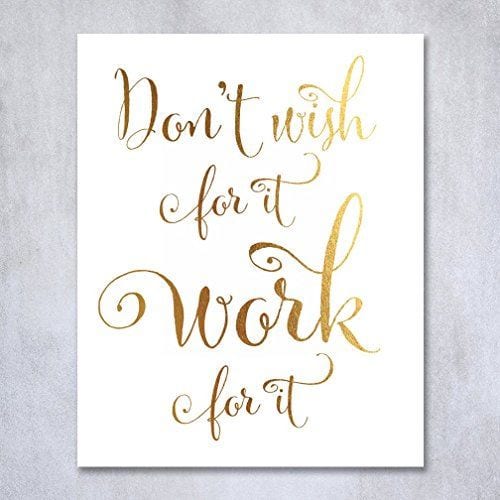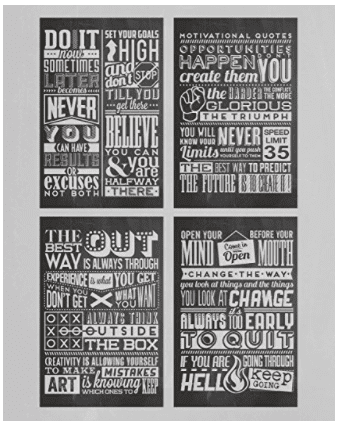 Set of Four Inspirational Wall Prints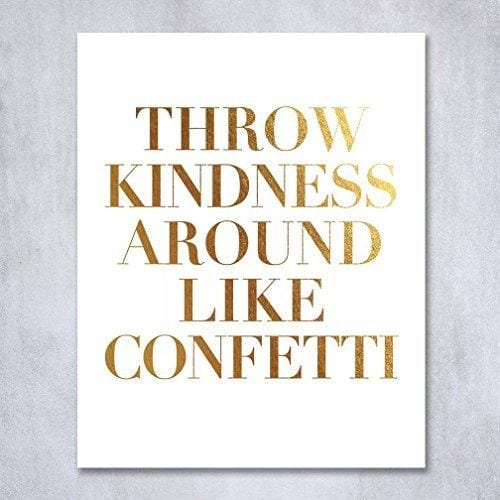 Throw Kindness Around Like Confetti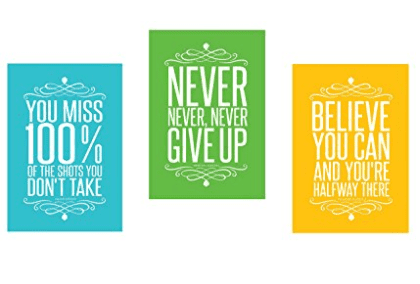 A dark office space is the number one thing that can make working more stressful than it should be, and can also make you feel terrible over time. The sun provides Vitamin D, a vitamin essential to your happiness, so it's important that you have plenty of natural light in your office space.
On top of that, your eyes will strain staring at a bright screen, and you may feel more tired than you really are. This could also cause headaches or make a persisting one worse. Be sure to have plenty of natural light by your office space to prevent this. If there isn't any, invest in a light box to keep on your desk.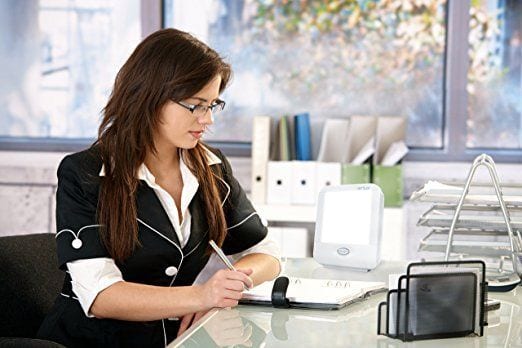 Indoor plants are a great way to make your office space a happy place. In recent years, it's been discovered that having plants by your office space may increase happiness. Also, seeing it grow provides something to look forward to when you go into your office space every day. If you aren't sure about keeping a plant that needs constant taking care of, try getting a cactus or a succulent.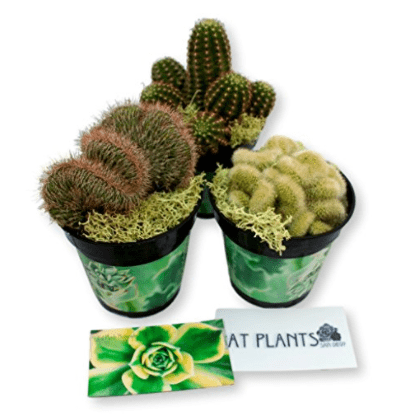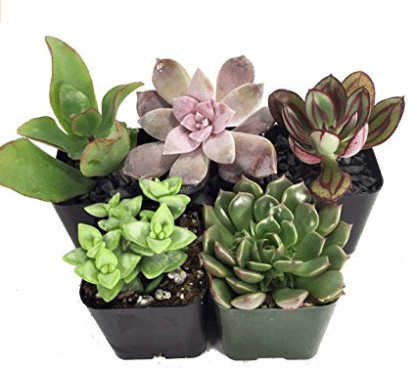 Being uncomfortable can make your mood at work even worse and can have lasting negative effects on your body. Your posture can worsen and you can gain back problems, making sitting at work even more difficult. Invest in a nice chair or seat cushion to make sure your body is being treated well while you are working.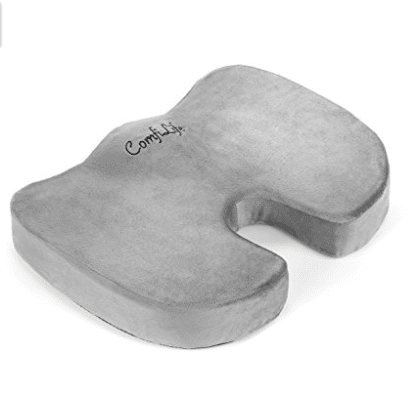 Certain scents can help wake you up and even improve your mood and productivity. It can even have as much of an impact on your physical surroundings. If you work from home, try getting an essential oil diffuser or a candle with your favorite scent. If you're in an office, get a bottle of your favorite essential oil and dab some on your wrists throughout the day. You can also get a necklace that holds an essential oil. Here are some common oils:
Lavender-relaxation

Peppermint-improves mood

Cinnamon or pine-improves focus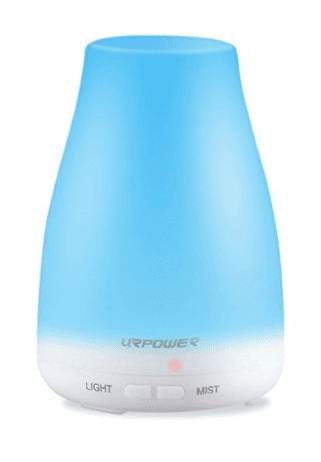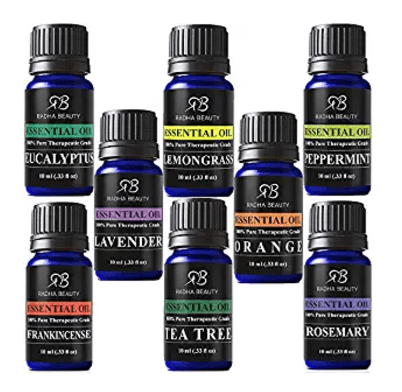 What is your office space like? I hope these tips help you create a space you love!