A couple of weeks ago, I asked my email list to share some of their biggest frustrations when it came to fashion. (If you're not signed up for the Mom Fabulous list, you can do by clicking here.) Many of you said you simply don't know what to wear! You stand there and stare at your closet full of clothes and have no idea what to put together. You go shopping and have no idea what to purchase.
You just.have.no.idea.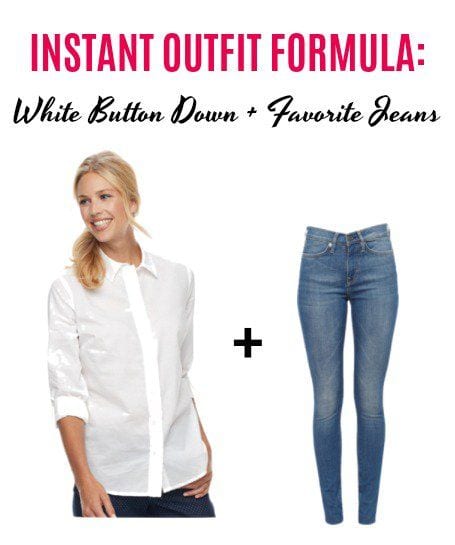 So in all of your frustration, you wear the same thing over and over.
And those same 'ol outfits make you feel blah.
I hear you loud and clear because this used to be me!
When I look back at pictures of myself ten years ago, I cringe. Hard. I wore clothes that were too big for me. I wore clothes that were uncomfortable because I didn't know how to shop the right fit. I'd stand there and stare at my closet and almost cry.
So after hearing your feedback, I started the What to Wear This Month series. And I am so incredibly excited that you all are enjoying this series. Seriously, it makes me one very happy woman.
What Are Instant Outfit Formulas?
There were a few emails I received back from my survey that stuck out to me. All three of them said the same thing: that you wanted 'Instant Outfit' ideas.
You said that when you don't have the time or energy, you want to be able to know off the top of your head a few outfit formulas that can become your go-to. A formula of sorts to know what to wear.
I love this!
So welcome to the very first 'Instant Outfit Formula'. I'm sure this little series will change over time as I receive feedback from you all, but instead of waiting to perfect it, I'm just going for it.
Instant Outfit Formula: White Button Down Shirt + Your Favorite Denim
For this first instant outfit formula, I actually got my inspiration from Cindy Crawford. Several times I've seen her in a simple white button-down shirt and jeans. That's it. Now obviously she's a supermodel and can make anything look amazing, but this look can work for anyone at any age and with any style of jeans.
This is as easy as an instant outfit gets!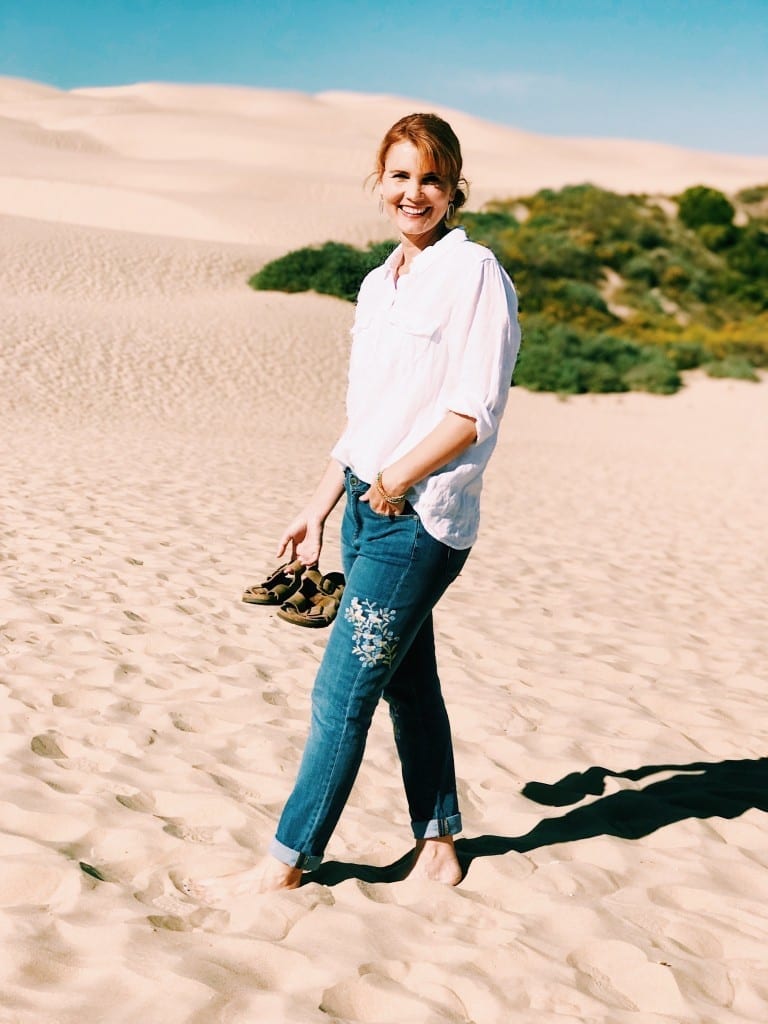 What I'm Wearing:
Tassel Bracelet (sold out, but similar items from this brand)
This is such a classic look that's been around forever, but I think it's one that can easily be forgotten. Style doesn't have to be complicated. Sometimes it can be very, very simple.
I'm wearing my white linen button down shirt with my new Weekender Jeans from J. Jill. These jeans make me very happy. I was actually a little hesitant when I first received them, but as soon as I tried them on, I knew these would become a go-to casual pair for me.
Side note: If you decide to order these, the waist for me was a little bit big. Boyfriend jeans are supposed to be baggy, but I like them to fit in the waist. So I would recommend going a size down from what you might normally wear.
If boyfriend jeans aren't your thing, go for skinny jeans or straight leg or flare or cropped. The jean style doesn't matter.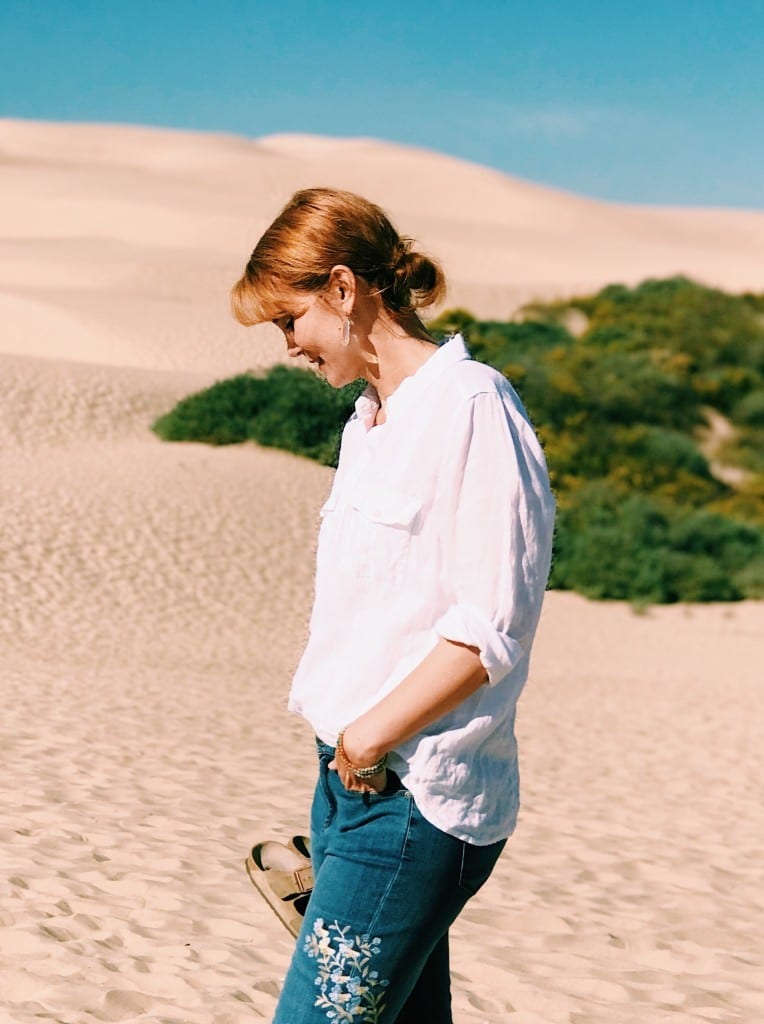 And of course, for work, pair your button-down shirt with slacks. A white button-down is one of the foundation pieces in this workwear capsule I put together a while ago.
As far as shoes, I went very casual with Birkenstocks, but you could wear flats or sneakers or ankle boots.
I went very minimal with my jewelry, only wearing my favorite tassel bracelet and Kendra Scott earrings.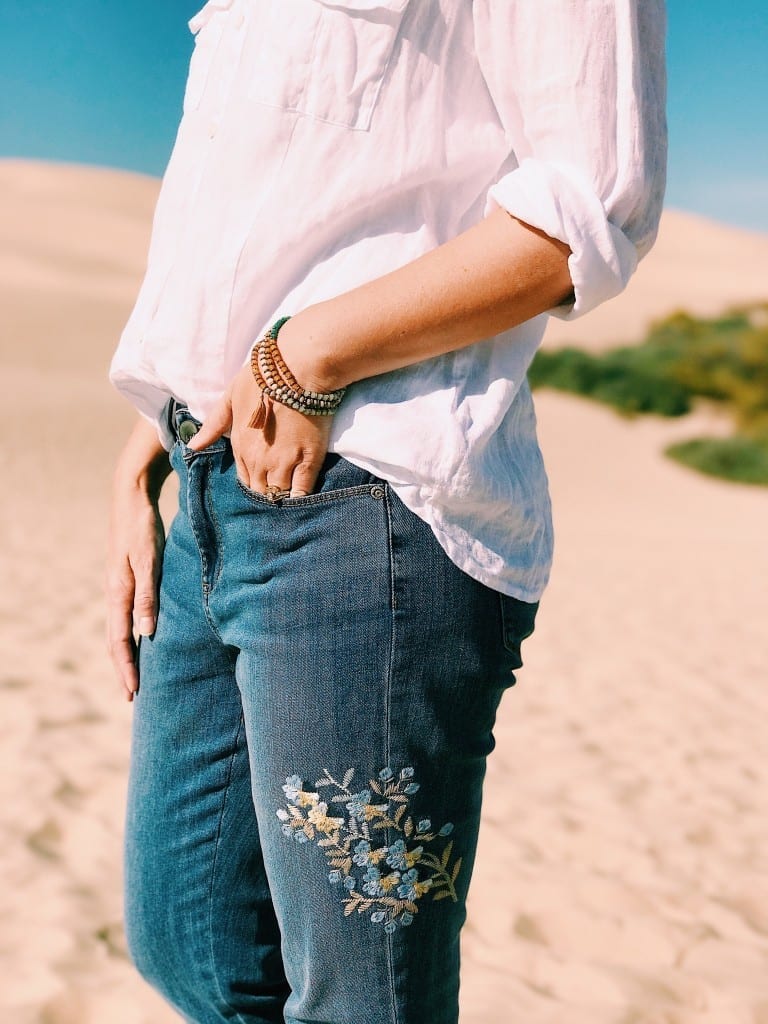 As you can see, this 'Instant Outfit Formula' is one you can build on. Start with the basics – button down and jeans – and add on from there depending on your mood or where you're planning on wearing it.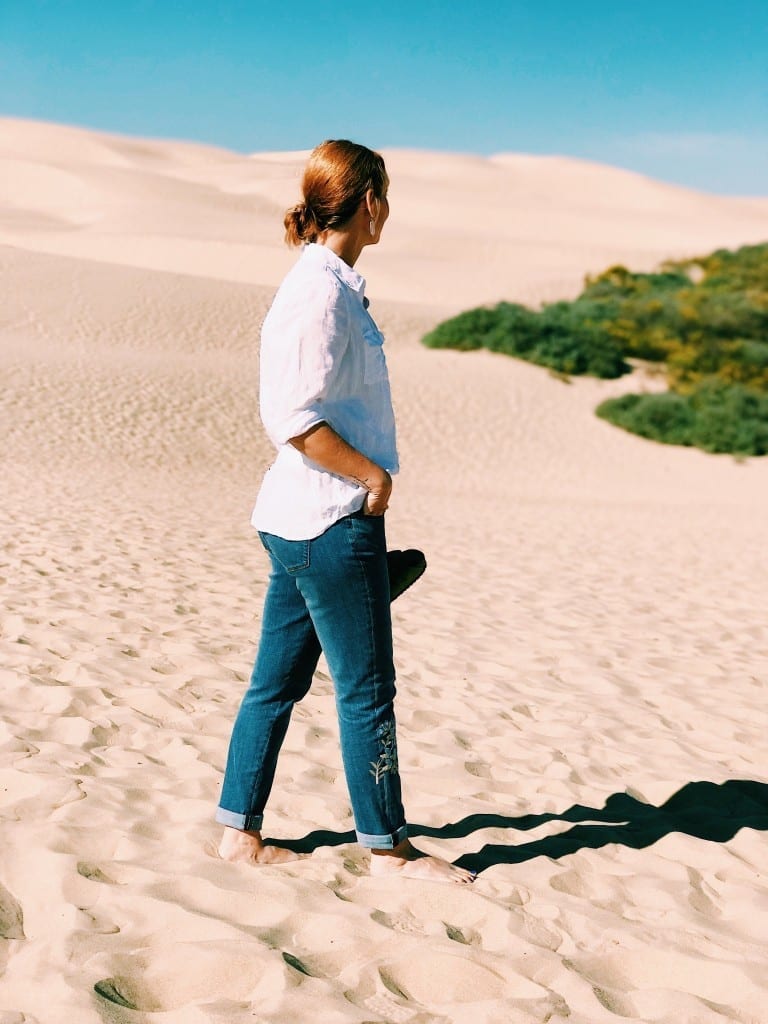 So there you go – the first Instant Outfit Formula. Please let me know what you liked about this new series and what you'd like to see included in the future.