Welcome to the Instant Outfit Formula series where I share how to quickly put together a great looking outfit with just the basics. You can read all about why I started this series here.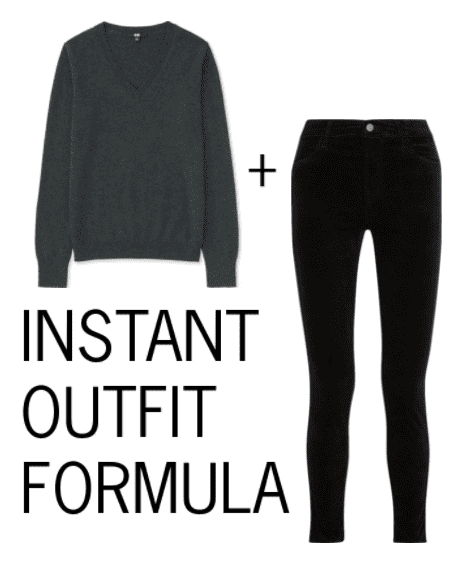 The Holidays usually mean more get-togethers, more parties and more of having to figure out what to wear. And that can be stressful! I don't know about you, but I don't want to spend any of my energy stressing about my outfit. Plus, when I do decide on an outfit, I want to know I'm going to feel good in it.
Have you ever been to a get-together and been so unhappy with your outfit you just don't want to be there? That may sound a bit shallow to some, but when I'm wearing something I feel good in, I just feel more like myself. I'm more relaxed and focused on having a good time. Not constantly tugging at my pants that don't fit or my top that's too low.
There is one color combination I find myself going back to over and over again when it's time to step up my game and dress up a bit. I'm talking about dark gray and black. This color combination is such a classic look and one I feel good in.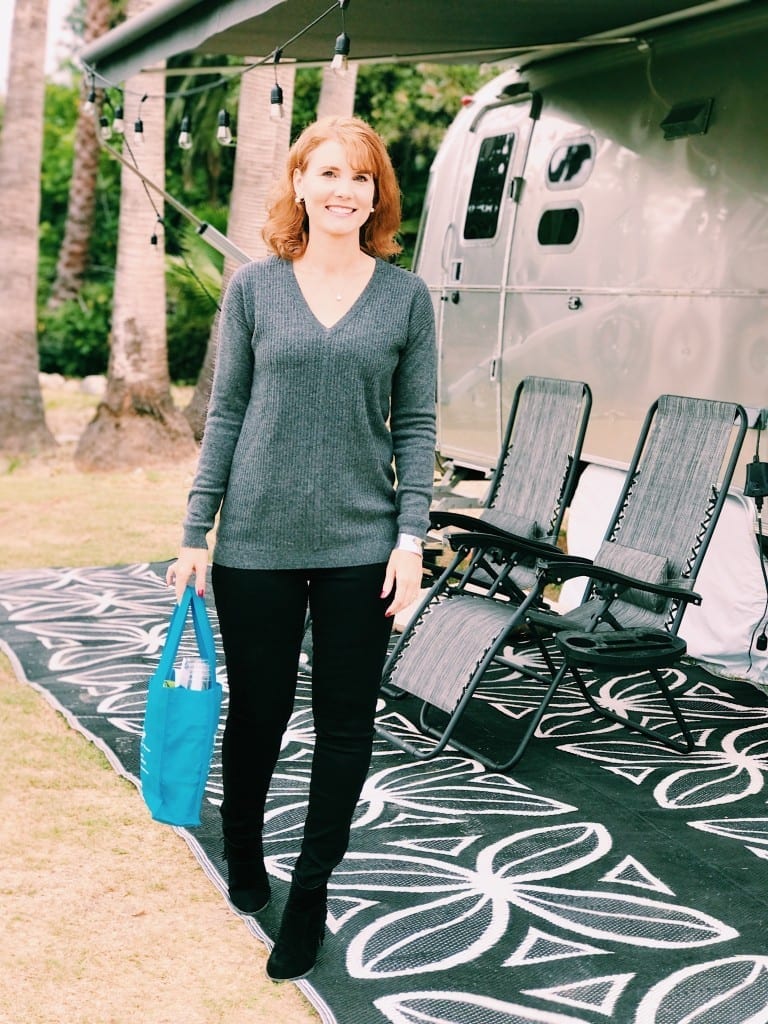 Outfit details: Gray Cashmere Sweater from Lark & Ro | Forever 21 Black Denim
(Side note: We took these pictures at our friends' house in San Diego who let us camp out in their gorgeous backyard next to their Airstream.)
Instant Outfit Formula: Dark Gray Sweater + Black Denim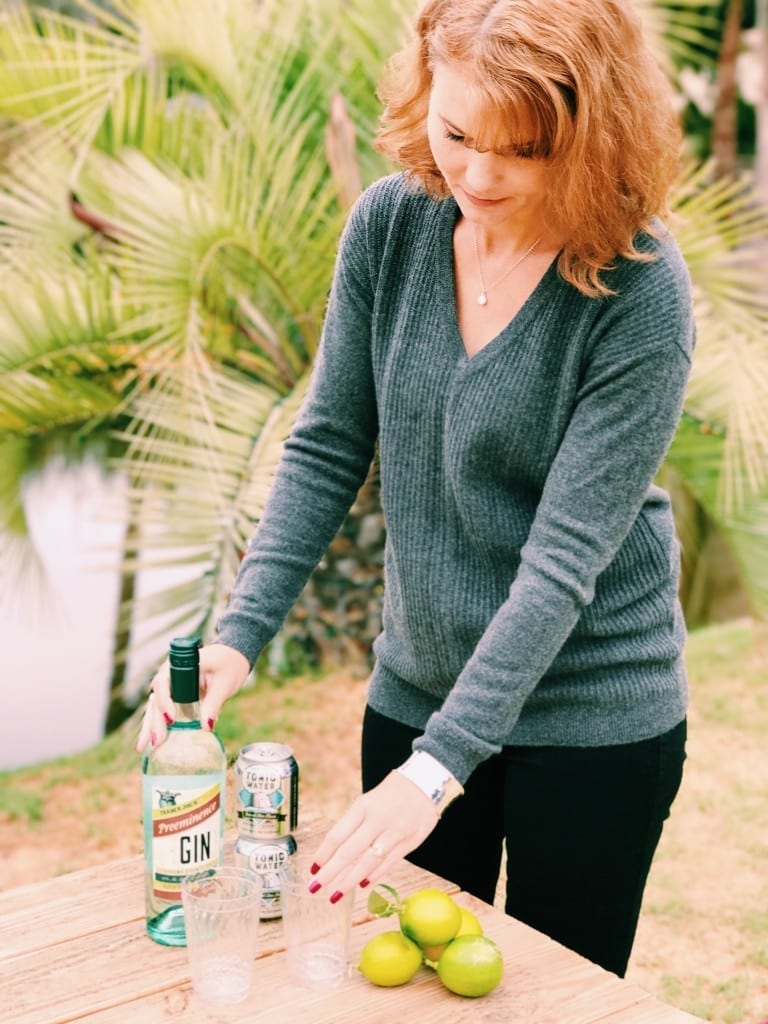 Whether you are having people over to your house for some cocktails or you're attending someone else's get together, a gray sweater and black denim is a good middle of the road look. It looks like you stepped up your game, but it's not too dressy. It's classic and the colors look fantastic on anyone.
My sweater is 100% cashmere and 100% beautiful! It's from Lark & Ro, an Amazon brand that's exclusive to Amazon Prime customers. If you're not an Amazon Prime customer, you can sign up for a free 30-day trial here. We use Amazon Prime for so many of their features. From free 2-day delivery and free movie streaming to their exclusive brands, what's not to love?
Lark & Ro is Amazon's women's polished wear-to-work and weekend essentials brand. They also have plus sizes, which I know many of you have asked me about. I am so happy with this sweater! It's very soft and fits like a dream. And so is Oprah, by the way. She included this off the shoulder Lark & Ro cashmere sweater on her Oprah's Favorite Things List.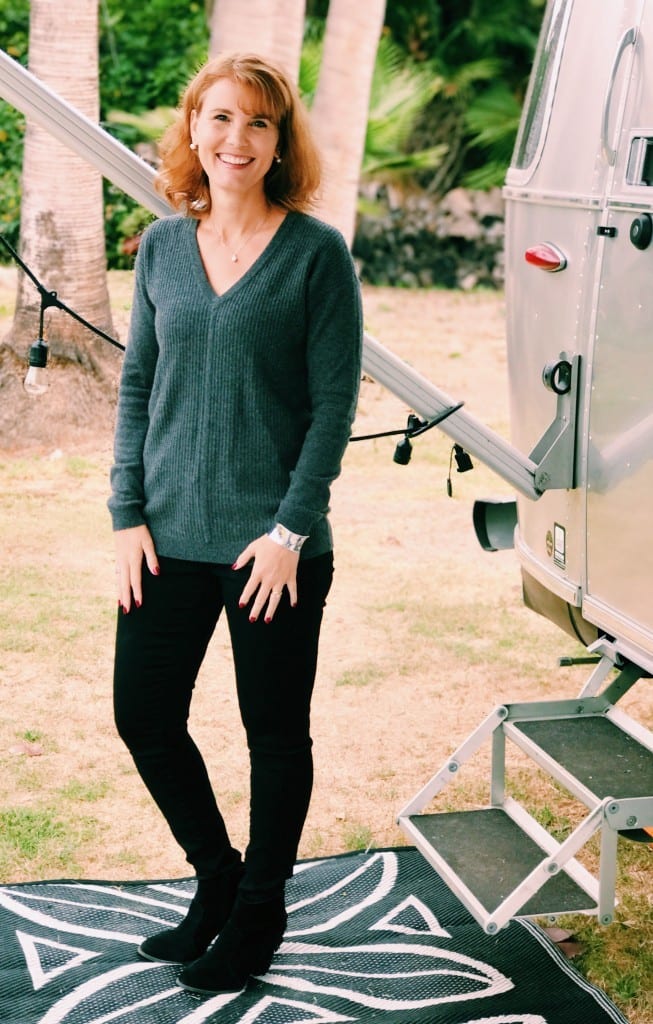 I wore my black heeled boots because I like how they make my legs look longer than they really are. (Believe me, I need all the help I can get.) But if you wanted to add some Holiday sparkle to this outfit, break out the red heels or flats.
I went fairly minimal with my jewelry and wore a sterling silver cuff, silver necklace and my new ear jacket earrings I'm so in love with. With the black and gray colors as your foundation, you could wear just about any jewelry you like. It's such an easy outfit formula to start with and then build on.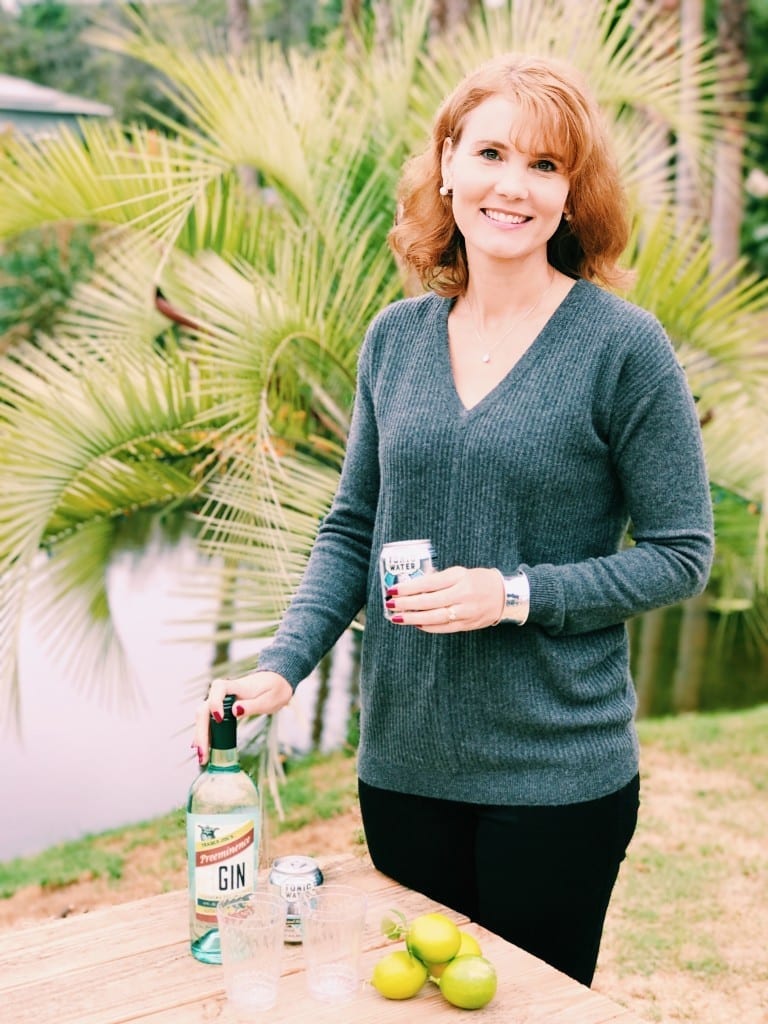 My friend Mary set me up with a fun gin and tonic kit as a gift. So, who's ready for cocktails?
If you liked this post on Mom Fabulous, here are some more features I think you might enjoy: