Are you wondering how to make your eyes pop? Keep reading for some simple and easy makeup tricks that'll make them stand out!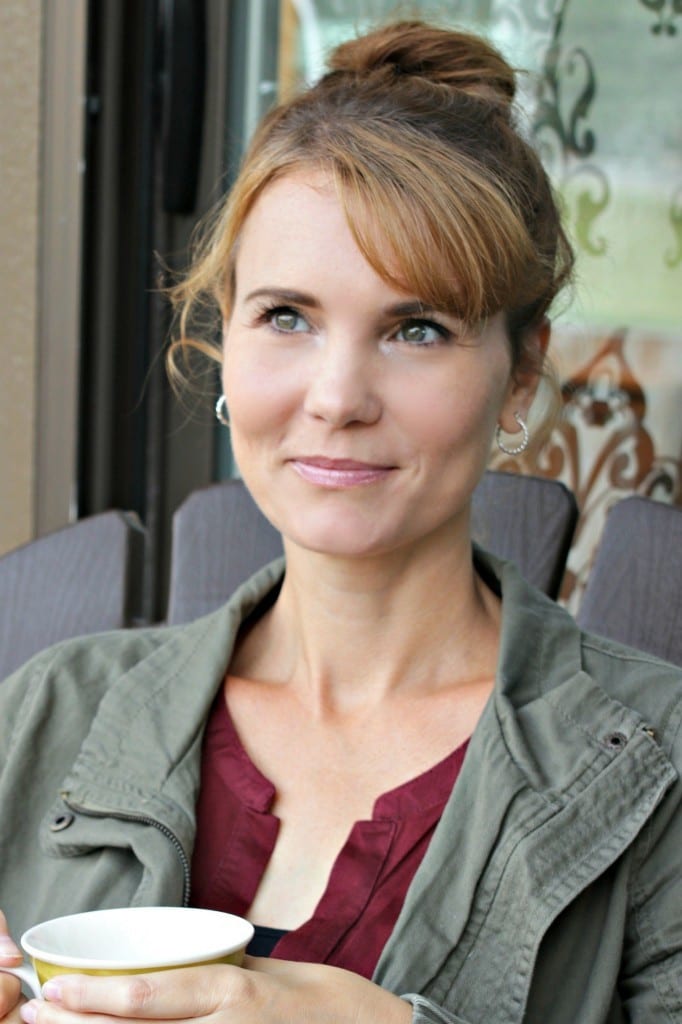 I'm always looking for ways to make my eyes appear a little bigger and to enhance the color. I have small hazel eyes, but with the right makeup techniques, I can make them appear more green and larger. I am no makeup whiz, so you can rest easy that these tips and tricks are doable for anyone, at any skill level.
Some of the products I mention below are part of Kroger's Beauty event that begins August 9th and runs until August 22nd. When you spend $15 on participating beauty products, you'll save $5 instantly. I am always up for a good deal and this is the perfect one to stock up for fall.
Be sure to scroll all the way to the bottom of this post for a list of some products to look for in your local Kroger, as well as a link to Kroger's beauty page for beauty video tutorials.
How to Make Your Eyes Pop
Here are the products I used to define my eyes and make them pop:
Black eye liner
Cover Girl Easy Breezy Shadow Set
Cover Girl Easy Breezy Brow Set
Revlon Volume Plus Length Magnified Mascara
I started off with foundation and powder to even out my skin tone. I've been using Cover Girl foundation since my teens!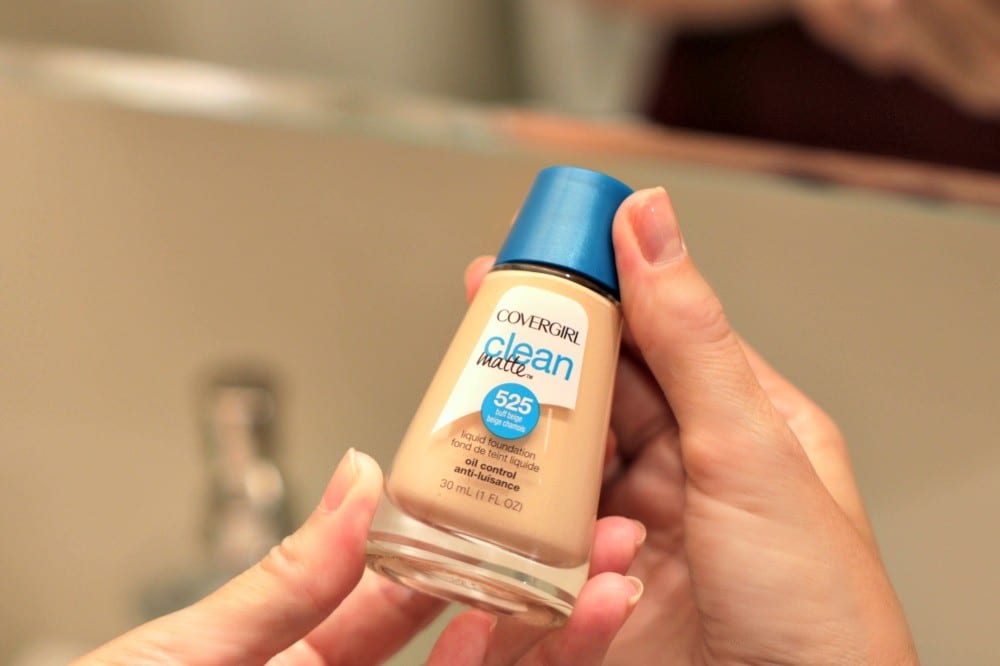 Here's a before picture.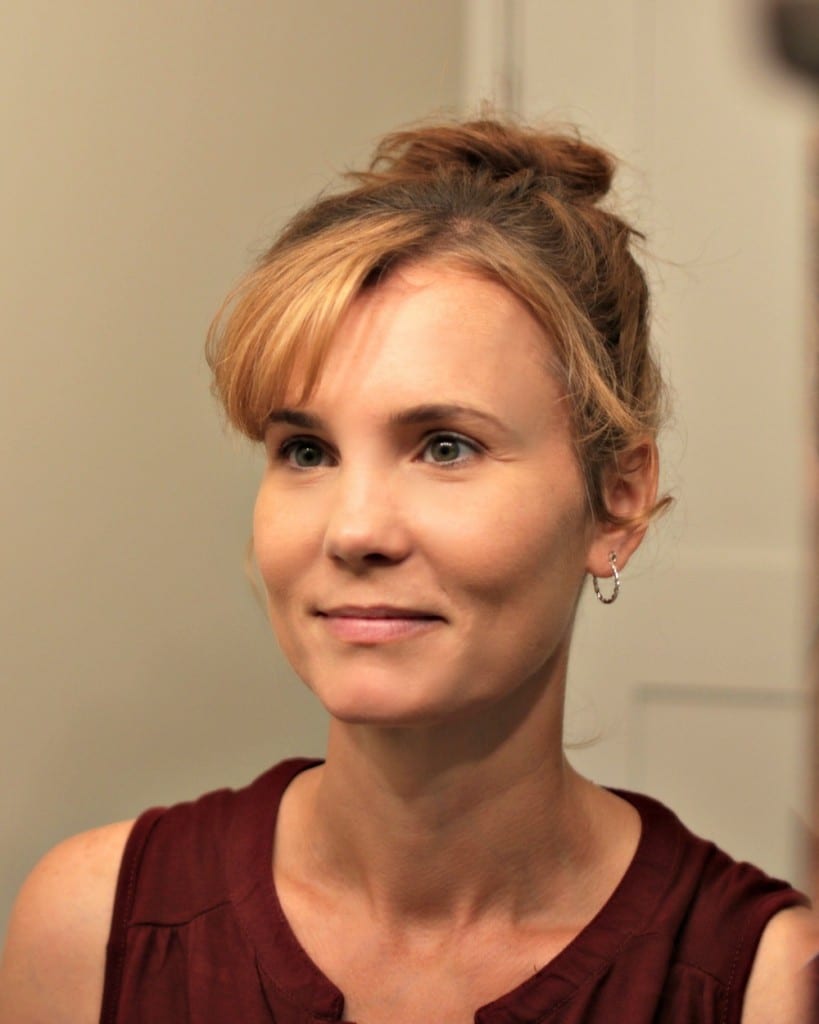 Step one: With the black eye liner, apply a thin line to top lash line.
You can also tightline your eyes, which means applying eye liner to your upper waterline. It helps your eyelashes appear thicker, your eyes bigger and if done right, can give your eyes a twinkling look to them.
Make sure you get the black eye liner as thin as possible on your top lash line. If it's too thick, it can make your eyes appear smaller, which is not the look we're going for here!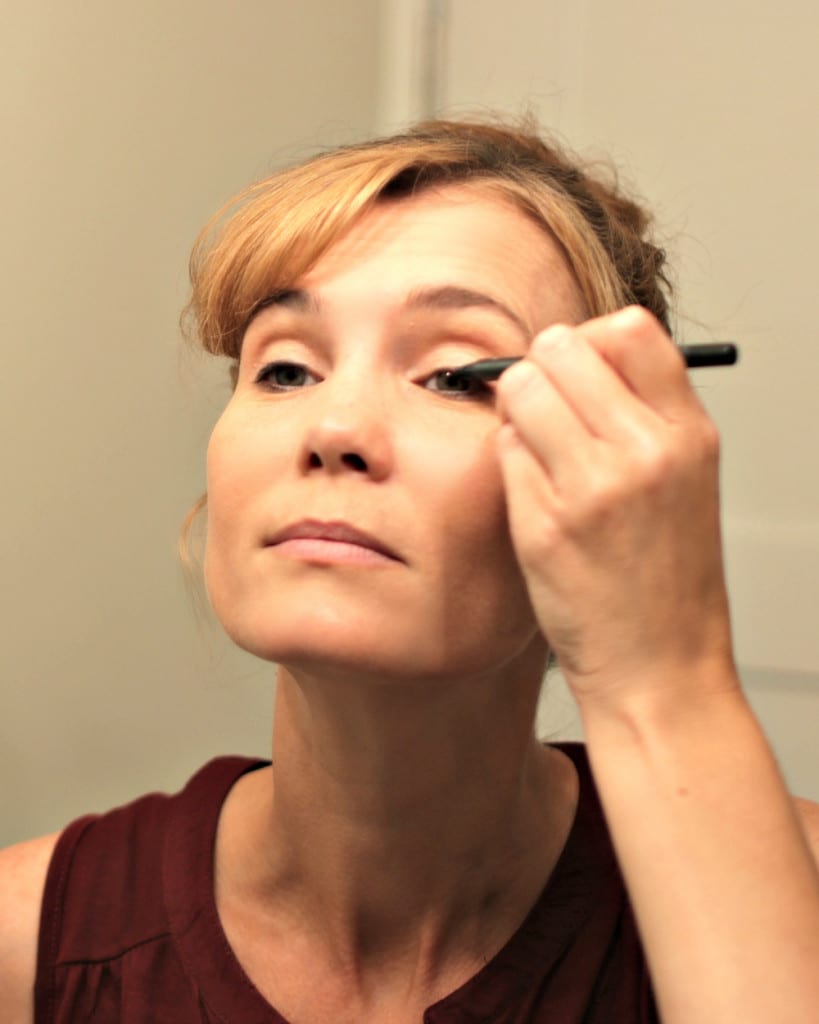 Step two: Apply a light base shadow to your entire lid, then a darker color (matte brown or dark rose) into the outer corner of your eye.
Place the darker color just above your natural crease on half of your eye lid and blend. This gives your eye some dimension.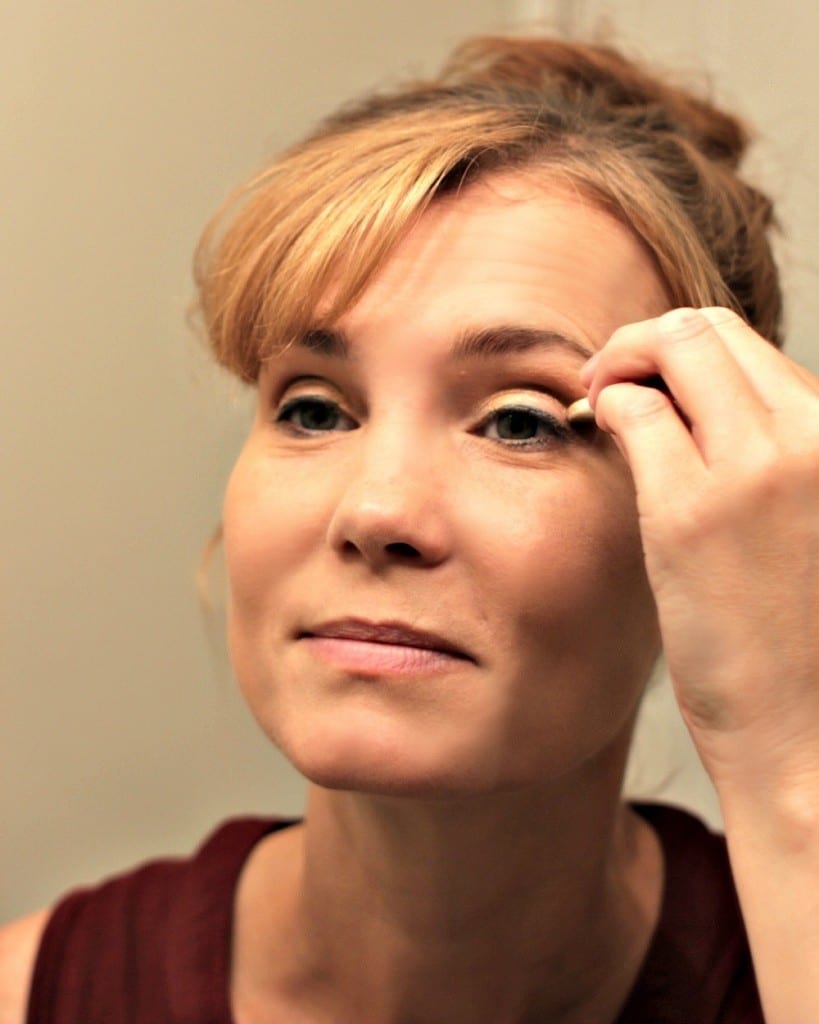 Step three: Define your brows and add shimmer shadow.
Defining my brows is something I've been fighting against doing for quite some time. Partly because I'm lazy (ha!) and partly because I've seen women who overdo it and it just doesn't look natural. But I've finally realized when done right, it can really enhance your eyes. I've also noticed my eye brows are thinning a bit and could use some help. Sigh.
So far, my favorite eyebrow product for those of us who are challenged in the makeup department is Cover Girl Easy Breezy Brow Set. It truly lives up to its name and is easy breezy.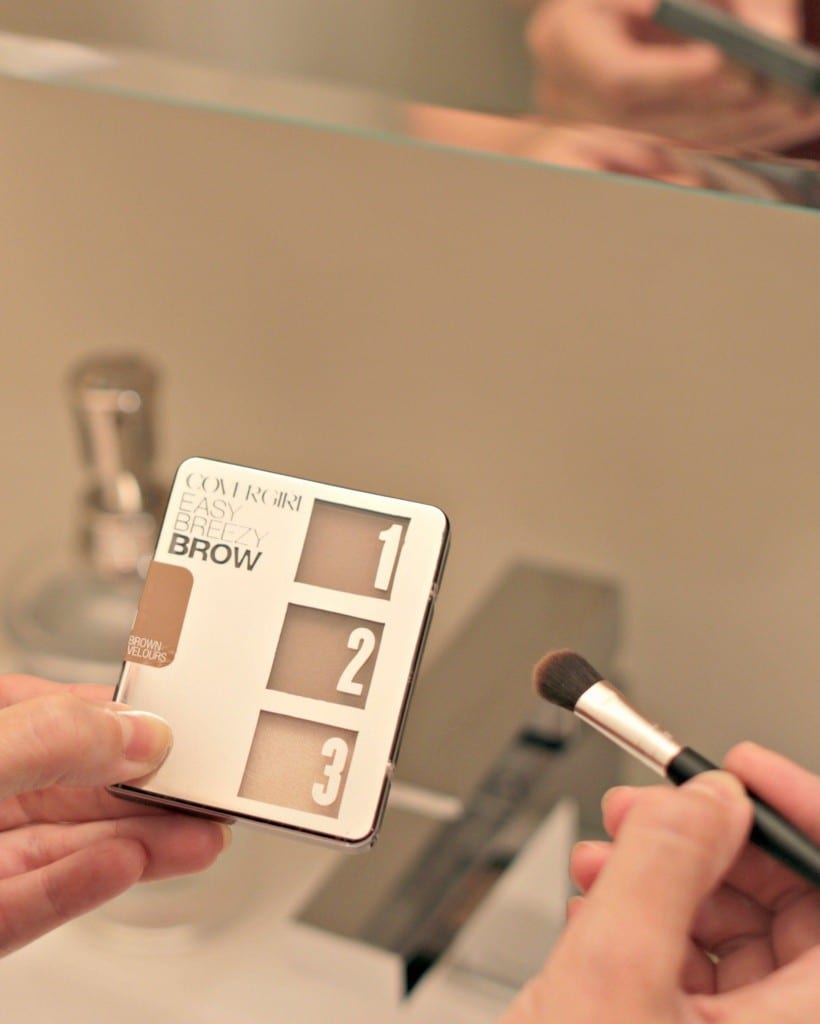 The directions are simple and easy to follow:
Using the large end of the brush, apply the darker color (1) to the first half of your eyebrow.
Using the smaller end, apply the middle color (2) to the second half of your eyebrow.
Using the enclosed eyeshadow applicator, apply shimmer shadow (3) to your brow bone and the inside corner of your eyes.
And done!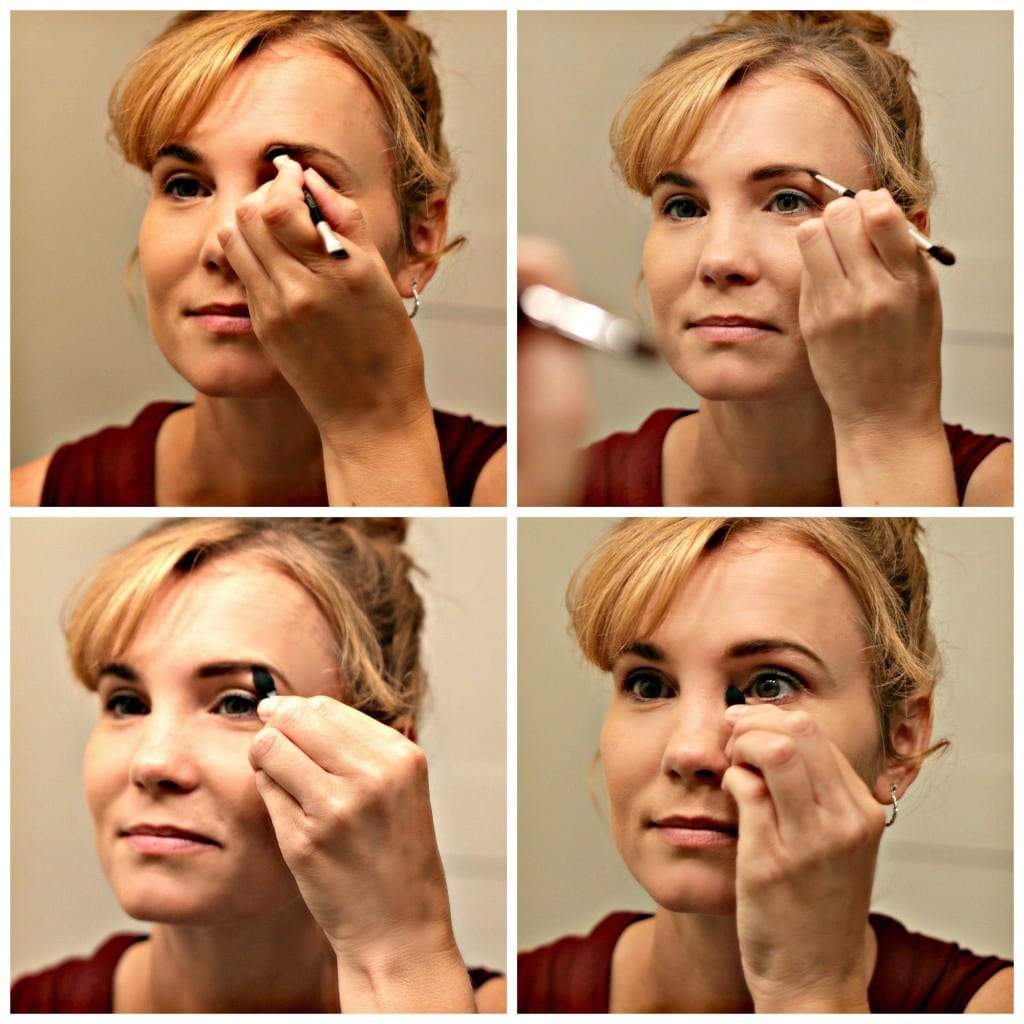 Step four: Use mascara that gives your lashes volume and length.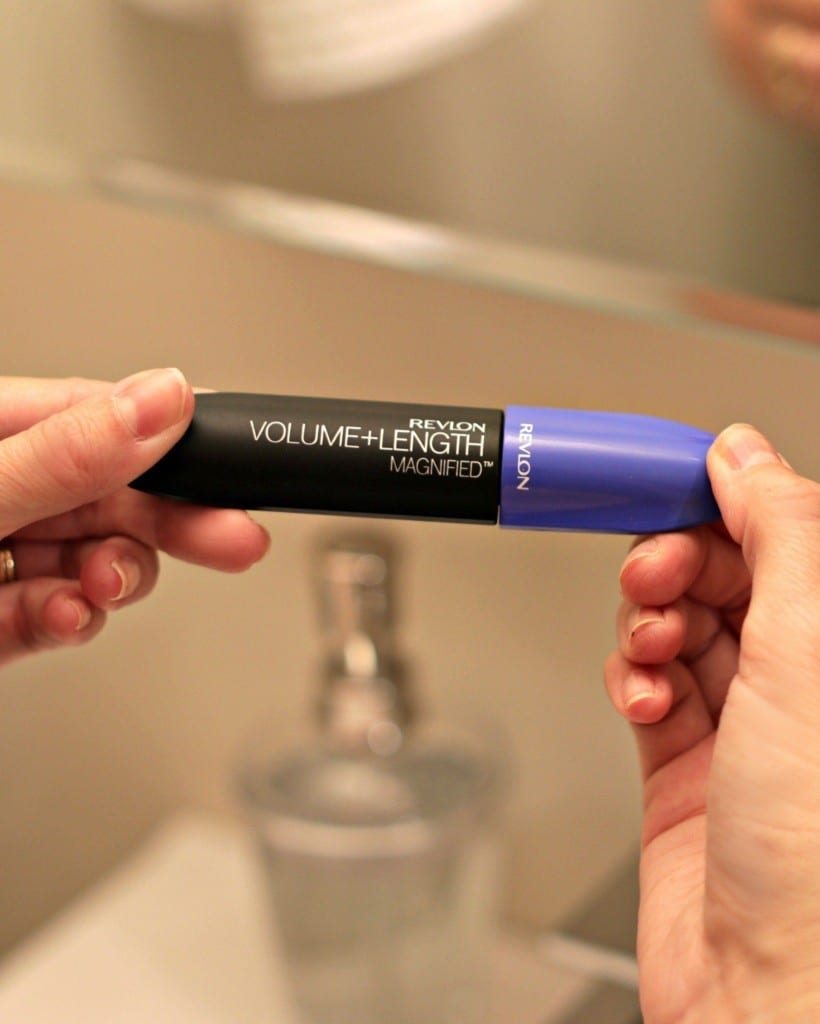 I used Revlon Volume + Length Magnified Mascara. This mascara has a high shine black fiber formula that provides amplified volume and length. It also has the Revlon Magnifying Lash Brush that gives intense volume and length.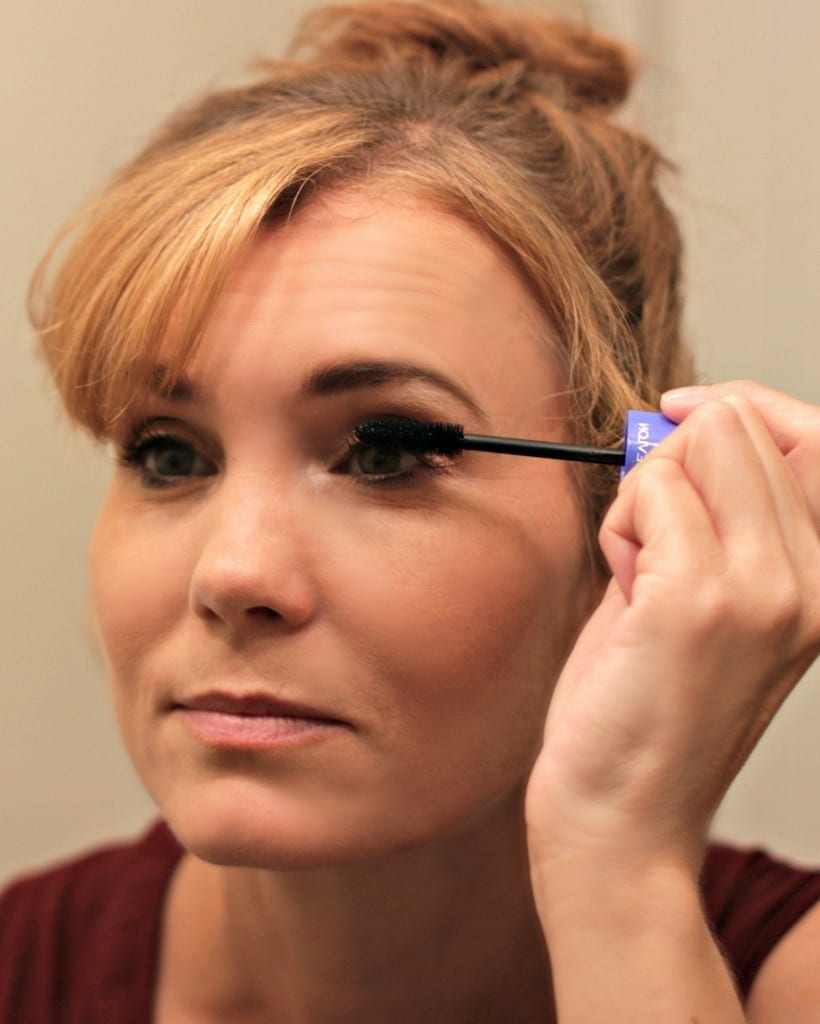 And you're done! Four easy steps to eyes that pop!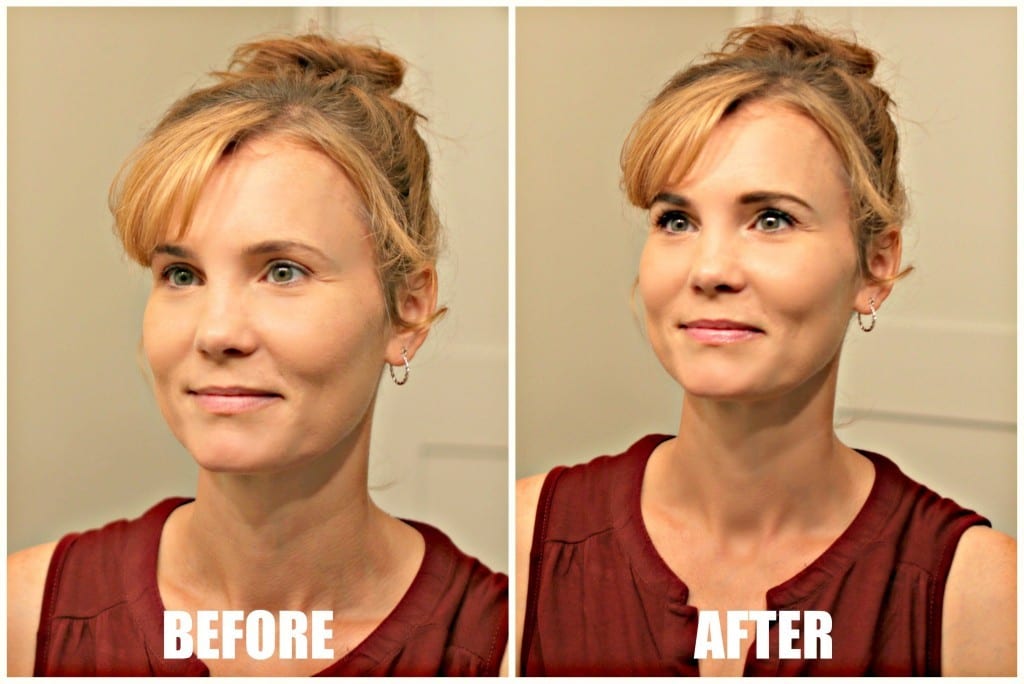 Don't forget to visit your local Kroger for their beauty event and their page for beauty video tutorials. You can save $5 instantly when you spend $15 on participating products. A few of the participating products are: *Item selection may vary by store*
Cover Girl Easy Breezy Shadow Set
Cover Girl Easy Breezy Brow Set
Cover Girl Matte Clean foundation
Revlon Volume Plus Length Magnified Mascara
Maybelline Baby Lips Moisturizing Lip Balm
Maybelline Color Sensational Lip Liner
Almay Smart Shade Foundation
Tresemme Moisture Rich Vitamin E Shampoo and Conditioner
Shea Moisture Curl & Style Milk
+ more!
Disclaimer: You can mix & match participating cosmetics, hair care or skin care. Item selection may vary by store. You must meet the $15 purchase minimum after coupons have been redeemed for your $5.00 off.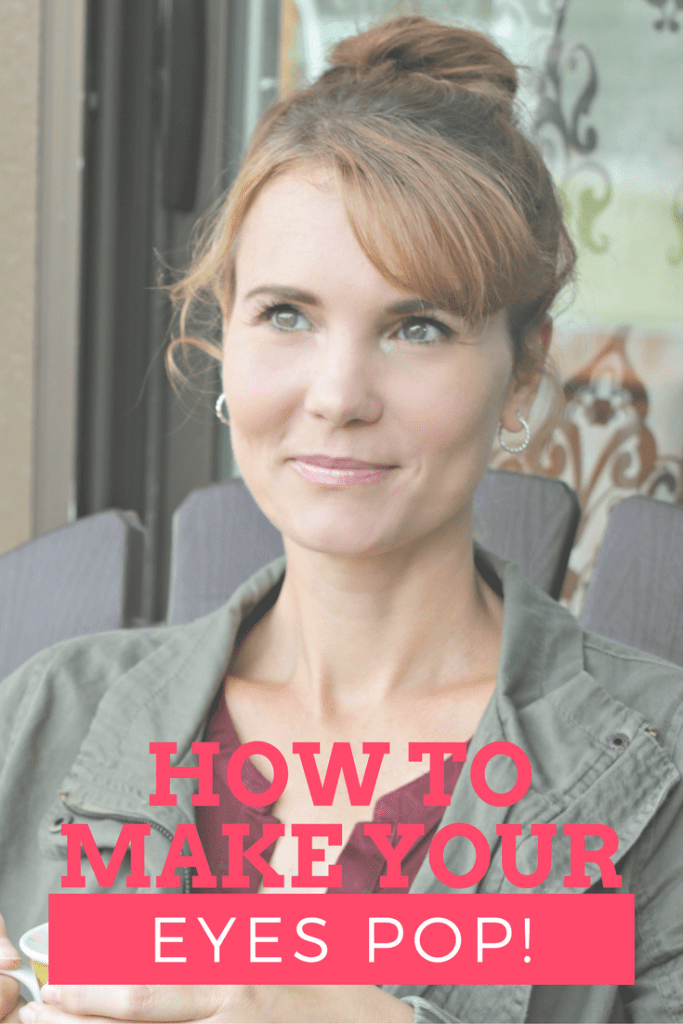 This is a sponsored conversation written by me on behalf of Kroger. The opinions and text are all mine.