This is a sponsored post written by me on behalf of Ben Bridge Jeweler. All opinions are 100% mine.
Just a little over three months ago, my family and I said goodbye to the suburban lifestyle, packed up our few belongings and hit the road in an RV full-time. We've been to Colorado, Wyoming, Montana, Canada, Washington, and Oregon. This fall we're headed to California, New Mexico, and Arizona.
It's been an incredible few months of seeing places that have been on my bucket list for years.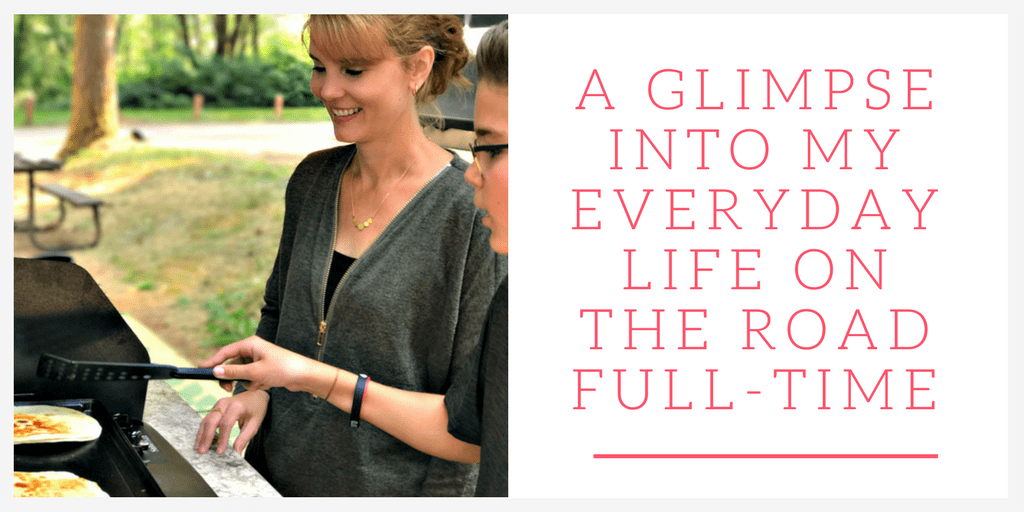 Canada was everything I hoped it would be.
Montana will forever have a place in my heart.
Washington is where my husband grew up and I'm getting to see it through his eyes for the first time.
California has always been a favorite of mine and we have some incredible activities and places to see planned while we're there. I can't wait to share them with you!
A Glimpse Into My Everyday Life On The Road Full-Time
I've had a few people ask me what life on the road full-time is like, so I thought I'd share some of that with you today.
I Cook Outside More Than Inside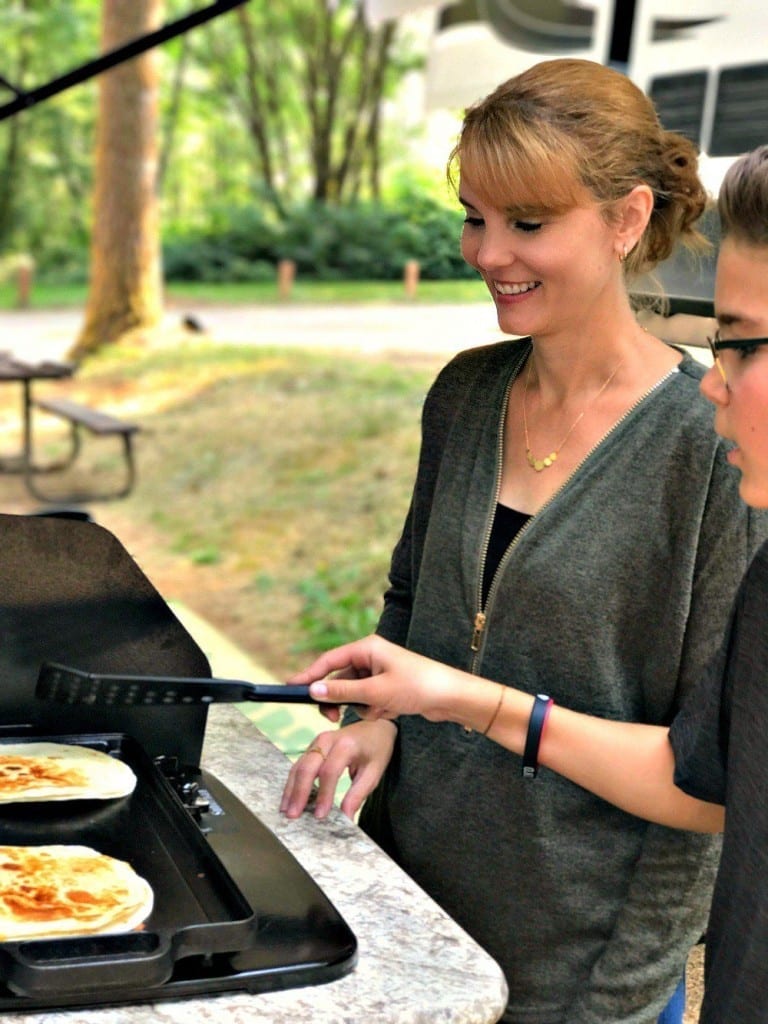 Our RV has an outdoor kitchen with two burners, a sink, and a small refrigerator. When we first started out on our trip, I cooked our meals inside all of the time. But then we realized the benefits of cooking outside more.
It doesn't heat up our RV. It's amazing how one little burner can heat up the entire RV, making it hard for our little air conditioner to keep up.
It doesn't fill our RV with all of the smells from cooking. I cook with onions and garlic quite a bit, so you can just imagine how fast that fills up 200 sq. feet of living space. It's intense.
I enjoy it more. There's just something about cooking outside that is so satisfying. Plus, I swear the food taste better. When we're at campgrounds that allow fires, we like to cook on the open flame. If you know me well, you're probably saying 'who are you and what have you done with Julie?'
Yes, I Still Try to Look Nice Most Days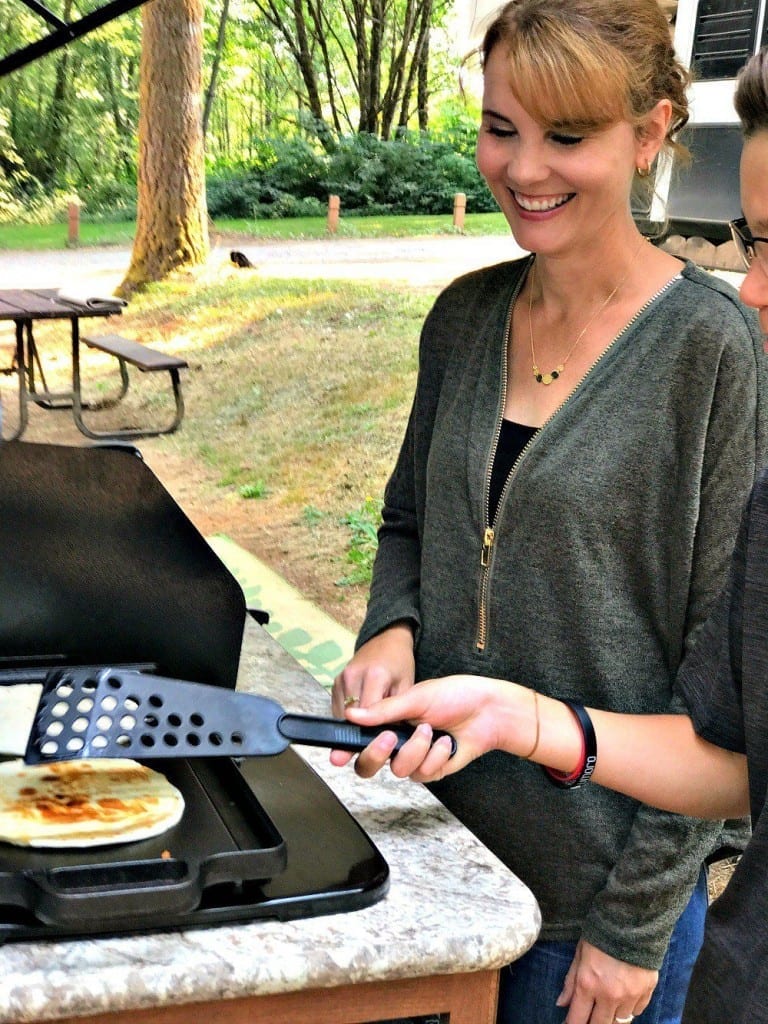 Quite a few of you were really surprised when I announced what we were doing. I was asked questions like 'But what about all of your clothes and jewelry?' and 'What about showering?' and 'Are you sure you can hack this kind of lifestyle?' Great questions!
When we first started out on this journey, I stopped wearing makeup and caring about what I wore. Or, at least I tried to stop caring. I think that lasted a couple of weeks until I realized there's nothing wrong with waking up everyday, putting on something that makes me feel good, fixing my hair and applying some makeup. Even if I did live in an RV full-time.
If I was camping for a week, you can bet I would have left the makeup, jewelry and nicer clothes back home. But this isn't a week long camping trip. This is my life. This is where I live.
A lot of my clothes and jewelry are in storage. I brought mostly jeans, shorts, t-shirts, and sweaters with me. I have a few nicer clothes for conferences and events I'll be attending.
As far as jewelry, I mostly brought pieces that could work for both casual and dressier occasions.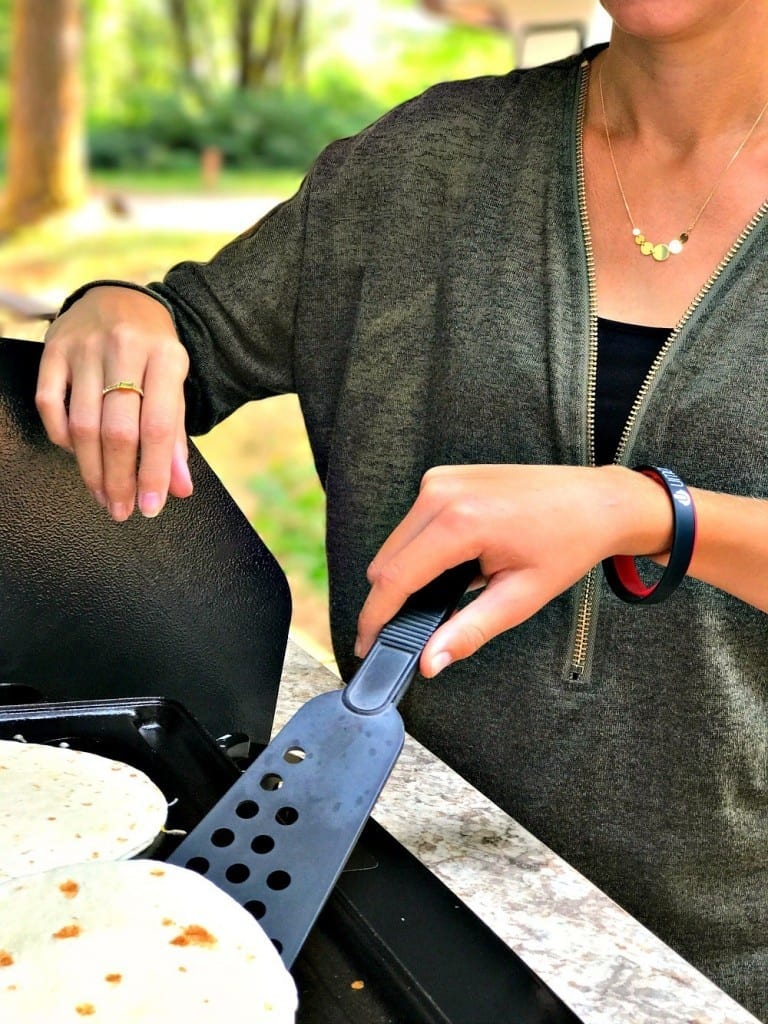 For example, the Reflection Disc Necklace I'm wearing in the photo above is from Ben Bridge Jeweler. It looks great with a casual shirt and jeans and could easily transition over to a dressier outfit. I have an LBD I can't wait to wear it with.
The ring I'm wearing is also from Ben Bridge and not only is it my birthstone, but it's small enough to wear every day. It's their Peridot Baguette Ring and I love it so much. Ben Bridge jewelry is made to withstand the trials of everyday life, even if your everyday life is far from the norm like mine.
So yes, I have way fewer clothes than I used to and my style is more casual these days, but I still try to look nice. Adding little touches like beautiful jewelry and makeup helps me feel more put together.
Our RV has a shower, so yes I shower. 🙂
And so far, I'm able to hack this type of lifestyle. In fact, I'm in love with this type of lifestyle!
I Spend More Time Outdoors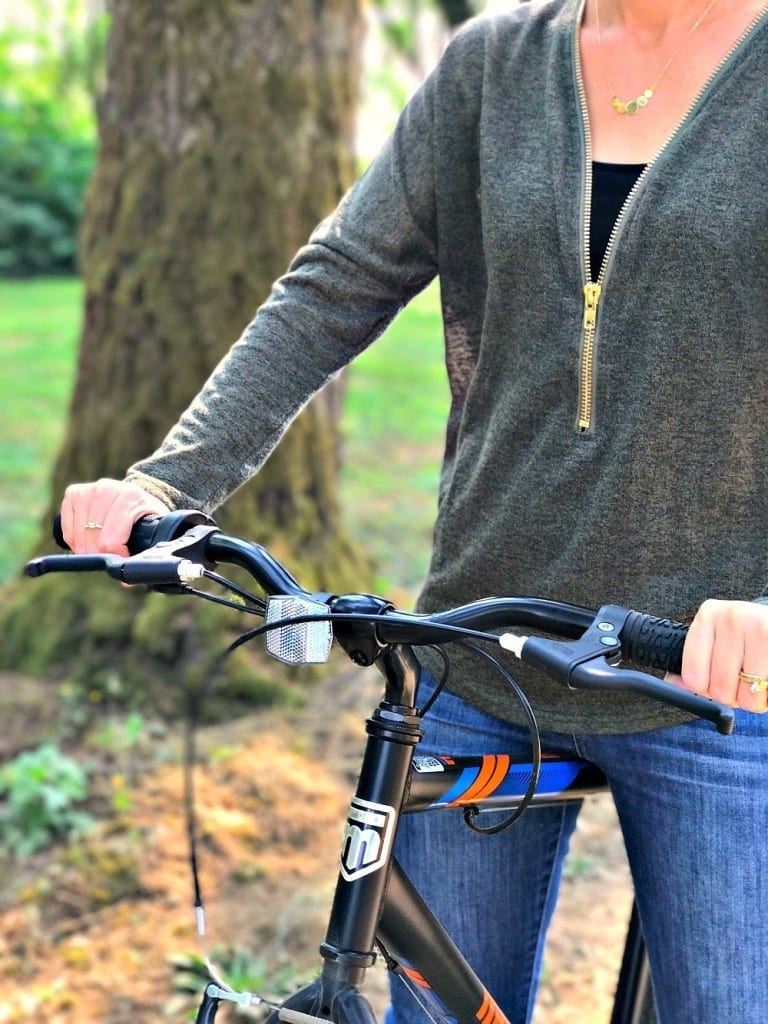 A few months ago, the only time I really went outside was to walk from the house to the car and from the car to the building and from the car to the house. You get the idea. I wasn't spending any real time outdoors.
Now, I'm outside all the time, except when I'm working.
Most campgrounds have outdoor activities like tennis, horseshoes, or bike/hiking trails. We're also in a new city every week, so we're outside exploring what it has to offer.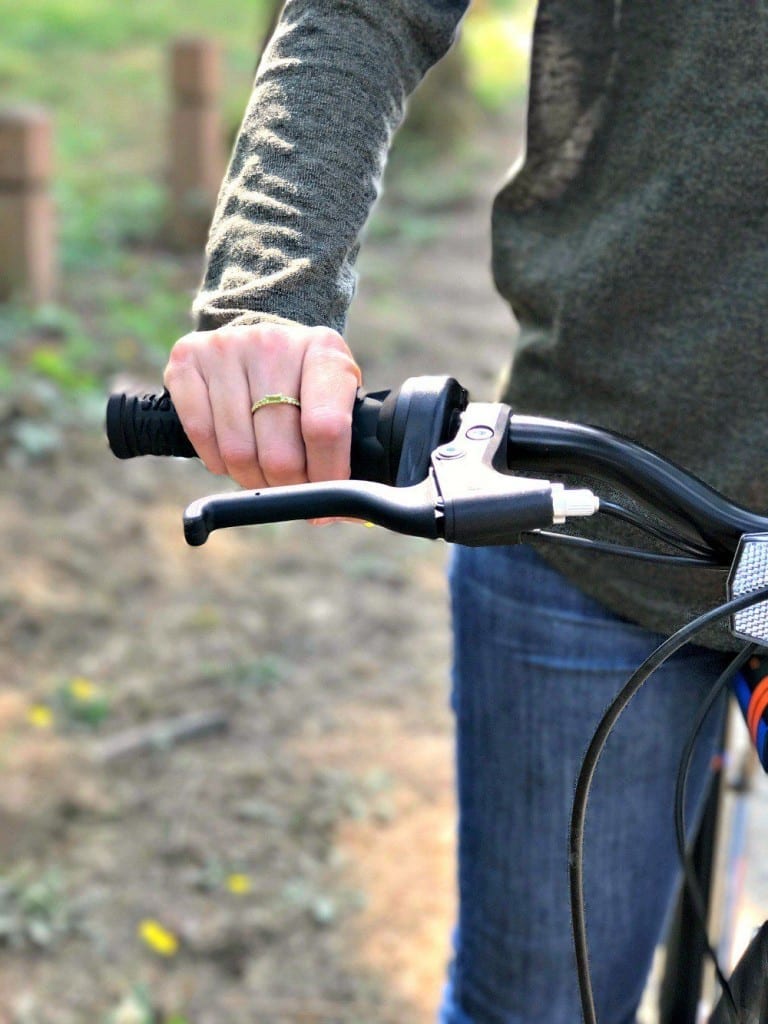 I end every day with some time outside sipping on a glass of wine or tea and either chatting with family or alone soaking up the silence. It's a huge difference from the way I used to live my life.
So there you have it. A very small glimpse into what life on the road full-time is like. I'm also working on a post sharing how this lifestyle has changed me so far and a few travel related posts about places we've seen. I have so much more to tell you and of course, always love your questions, so ask away!