This is a sponsored post written by me on behalf of Febreze In-Wash Odor Eliminator. All opinions are 100% mine.
We've officially been full-time travelers for four months now. That means for four months, I've been sharing 200 sq. feet with three other people. (Sometimes four when my college-age daughter is with us.)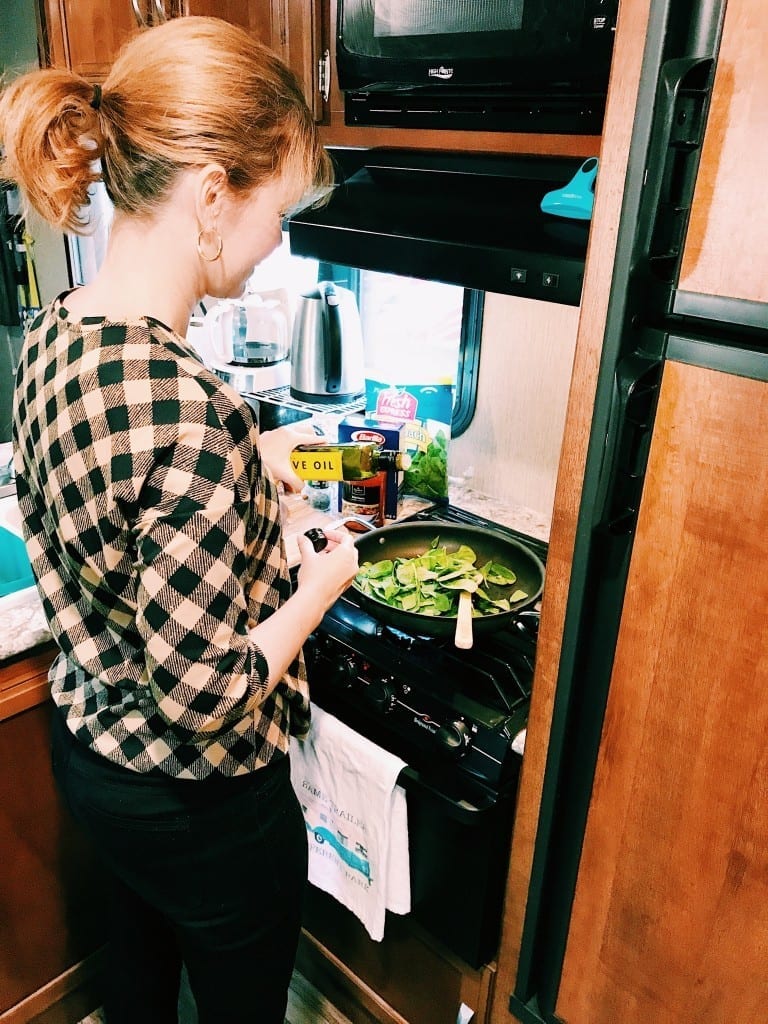 How's it going you ask?
Amazingly well!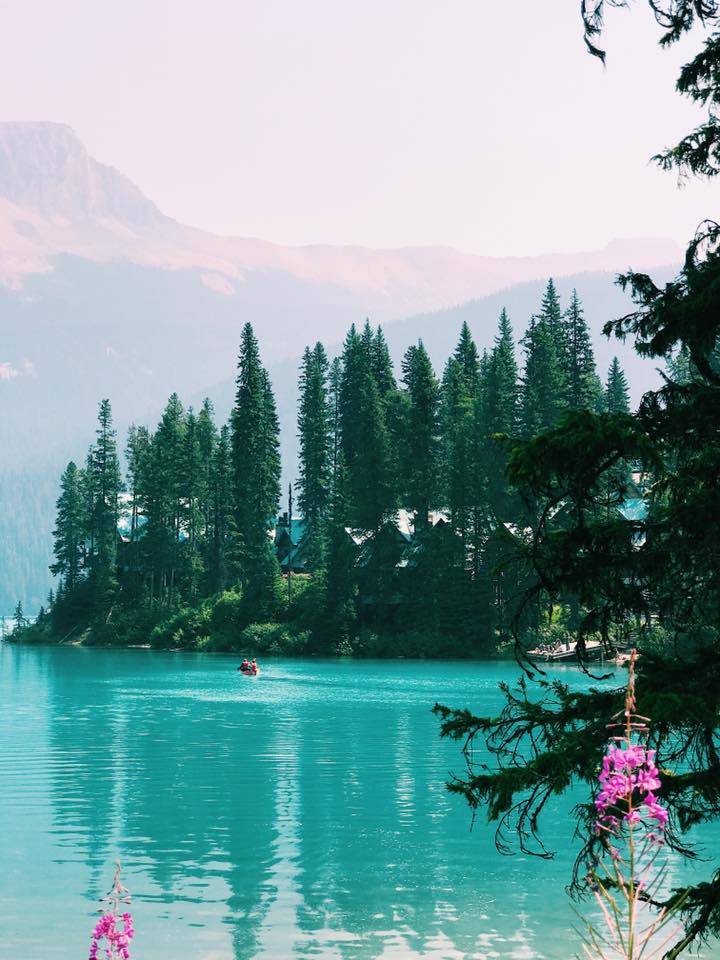 I've seen parts of the country that have been on my bucket list as well as revisited areas that are some of my favorite. I've learned to live with less. I've learned (okay, am still learning) how to communicate better because let me tell you, when you're with the same people this much, in this small of a space, communication is key!
I've also learned what it takes to keep our living space clean and fresh.
Did you know that in 200 square feet, one pair of dirty socks makes the entire RV smell horrible?
Or one shirt worn by the campfire makes the entire RV smell like it's on fire?
It's true.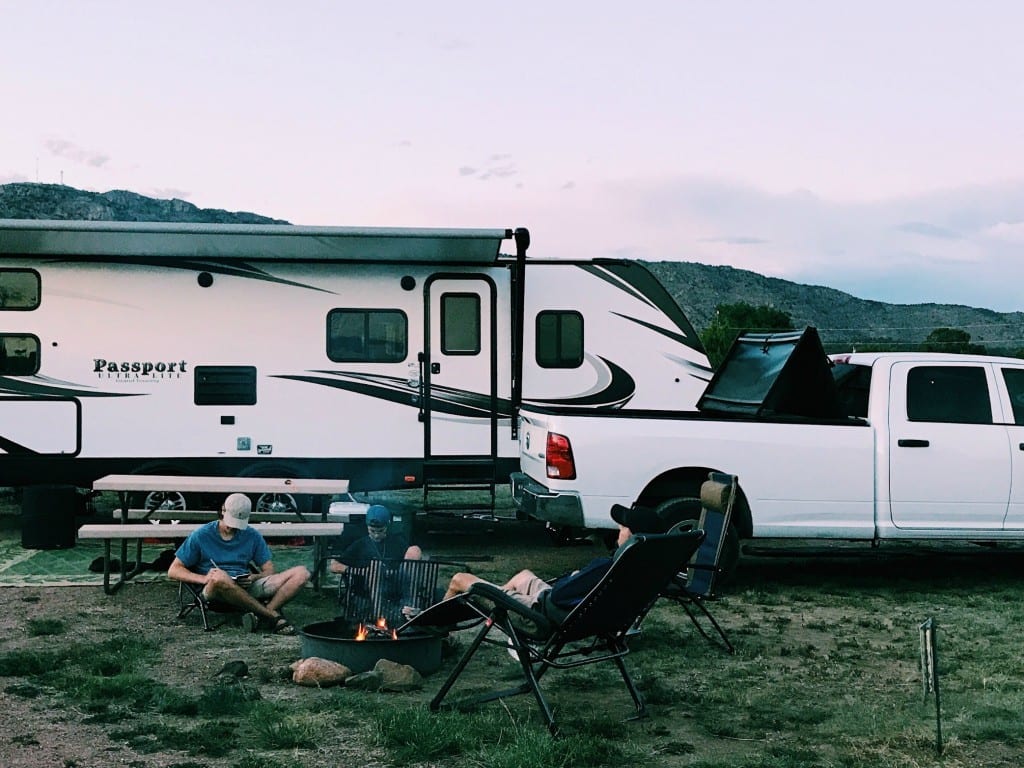 The easiest way to keep our space smelling fresh is by staying on top of the laundry. And, the easiest way to get yucky laundry smells out is with the right laundry aids by my side.
Although I love the smell of campfire and my daughter and I have talked about going into business by bottling that smell up…I don't like my entire living space to smell like it all the time. I also don't like our clothes to still smell like smoke after I've washed them.
So, here's my secret.
Febreze In-Wash Odor Eliminator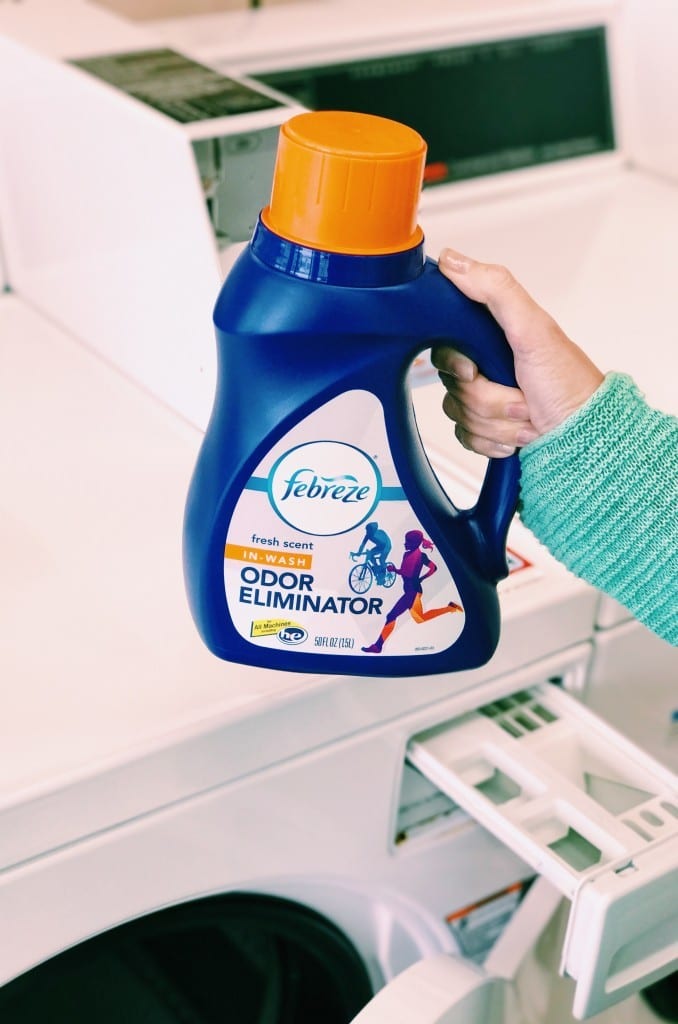 While my detergent is great at cleaning the soils, I needed something with some extra oomph to get rid of the campfire smell. Febreze In-Wash Odor Eliminator cleans away those odors that get trapped in fabrics.
It cleans away odors from:
Sports or fitness clothing
Work uniforms
Pet bedding
Stinky towels that have sat for far too long wet
Clothes you wore to the campfire
It's safe to use in HE (High efficiency) washers and also very easy to use. Just measure depending on the level of odor and pour it into the washing machine with your detergent. That's it!
I really wish I would have had this product when we had pet bedding to deal with. That is one of the worst smells! It's right up there with dirty boy socks.
Our clothes now smell amazing, fresh and not like campfire smoke. I'm telling you, it works.
What would you use Febreze In-Wash Odor Eliminator on? Be sure to check out these special offers and reviews for this product.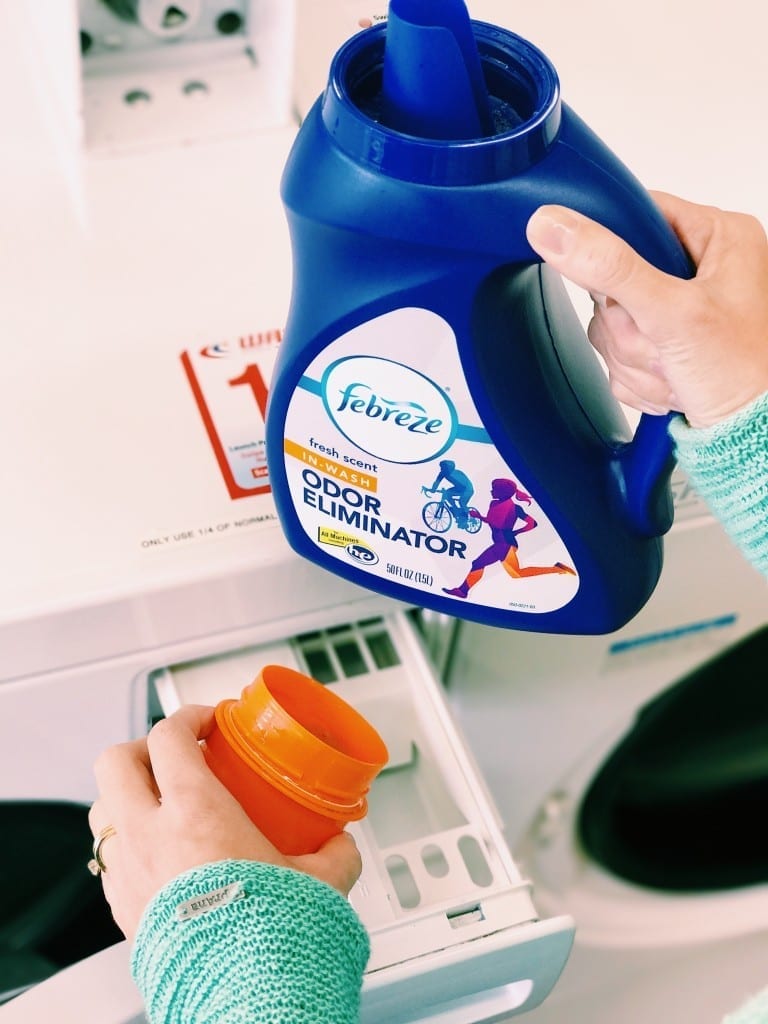 Questions About Full-Time Travel
I've had a lot of people ask me questions about traveling full-time and what it's like, but I believe the questions I've gotten the most are about the day to day tasks.
Where do you put everything?
How do you do laundry?
What about your mail?
How do you work on the road?
I look forward to answering these questions for you in the near future. If there's anything you'd like to know about traveling full-time, ask away!