Are you looking for the best 2018 planners so you can once and for all get yourself all organized? Here you go!
Best 2018 Planners
Just about everyone I talk to says they want to get more organized for 2018. I hear ya!
Whether you have gifts to buy for your daughter, mom, children's teacher or sister-in-law, a 2018 planner is always a fun gift idea for the organized obsessed or those obsessed with getting organized.
A couple of years ago I purchased a planner for my daughter and then put pins, stickers, page tabs, etc in her stocking. I'm pretty sure it's her favorite stocking stuffer to date.
Here's a round-up of some of the best 2018 planners and planner accessories!
LIFE PLANNER – Shop planners on Amazon or ErinCondren.com
The Life Planner is one of Erin Condren's most popular items. My daughter gets one every year for school. They do have an academic planner, but she prefers this one.
You get to build your own Life Planner, choosing from things like the cover, weekly planning layouts, color scheme, 12 or 18 months and more.
Here are just a few of their cover options:
The Life Planner is the ultimate tool to keep you stylishly organized all year long.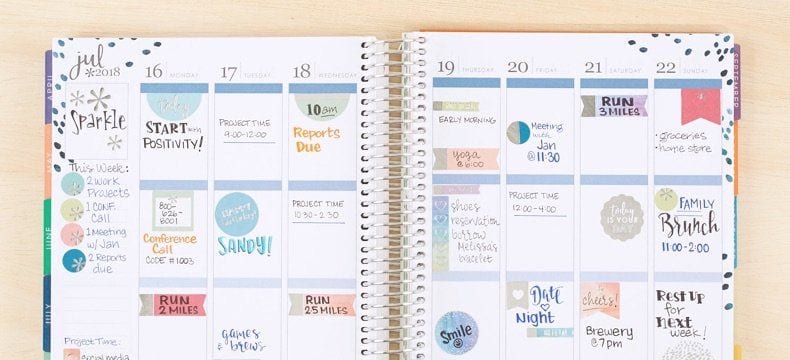 MONTHLY PLANNERS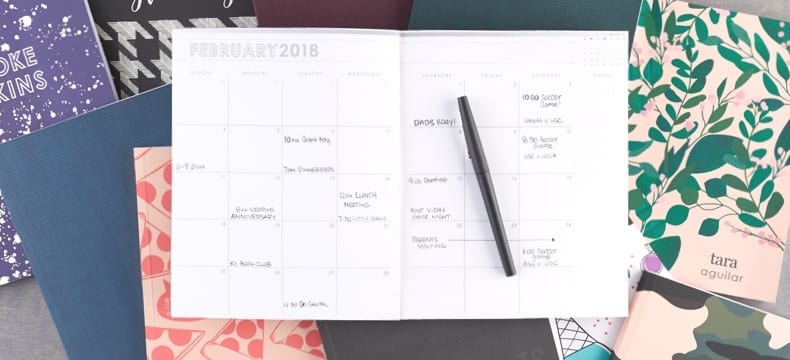 "The new monthly planner is sleek, streamlined, and simple: perfect for the planning minimalist! Featuring 12 monthly spreads for January through December 2018, followed by 92 note pages."
This 7″ x 9″ inch planner is the perfect size for portability. Toss it in your backpack or purse and have your beautifully planned out schedule in front of you at all times.
PETITEPLANNER COLLECTION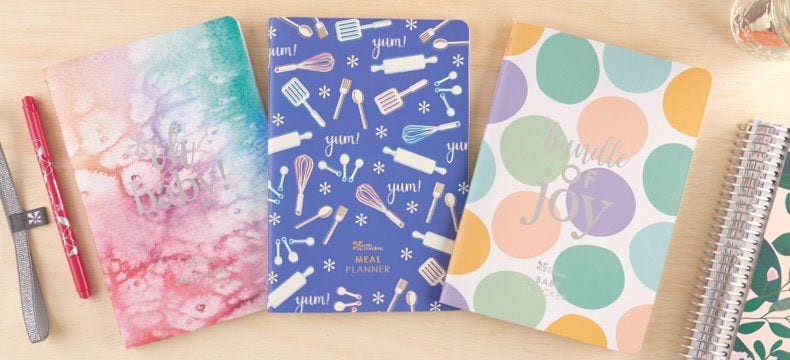 "You asked for it…and we're so excited to respond with THREE stunning new members of the EC planner family, the PetitePlanners! These portable planners are specific enough to address particular planning needs while still complementing your LifePlanner™ & weekly planning system!"
These PetitePlanners can help you track your wellness goals, plan your meals, mark milestones in your pregnancy or log your sleep.
I have my eye on this meal planning one!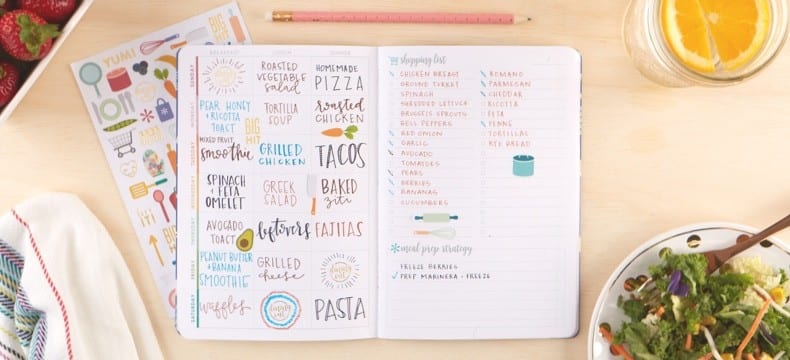 ACCESSORIES
From designer pencils to sticker books, Erin Condren has some seriously cute accessories to go with your planner.
Designer Pencil Set

Sticker Book – Shop Sticker Books on Amazon or ErinCondren.com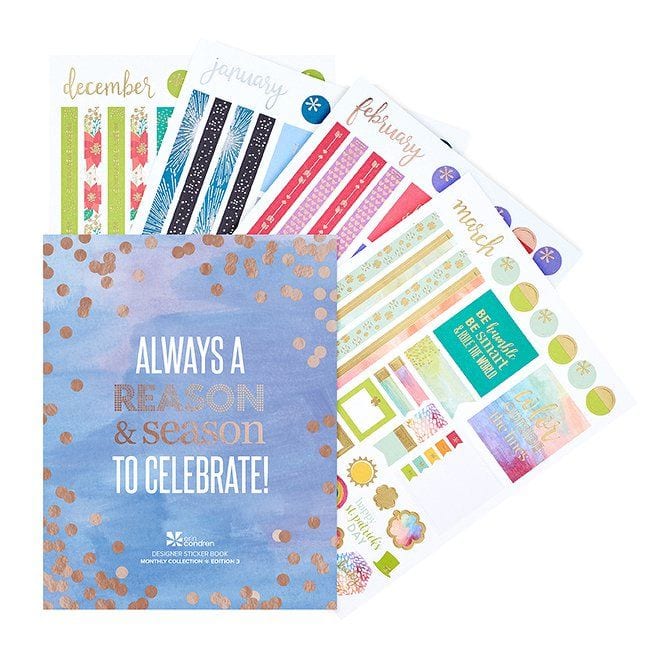 Dual-Tip Markers – Shop Markers on Amazon or ErinCondren.com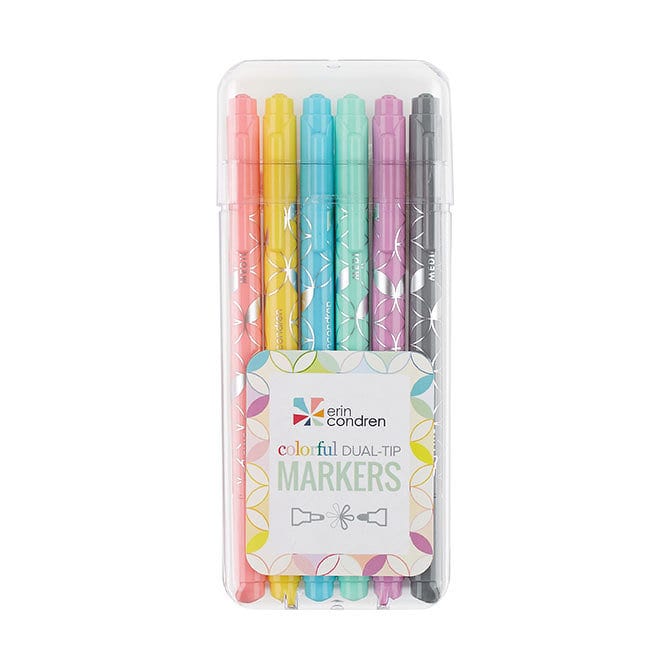 Day Designer 2018 Planners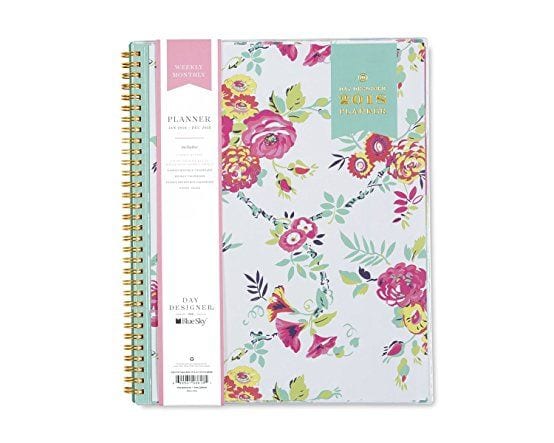 Day Designer for Blue Sky 2018 Planner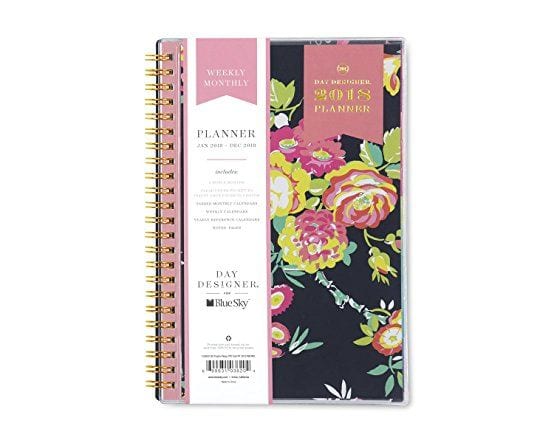 Day Designer for Blue Sky 2018 Planner – Peyton Navy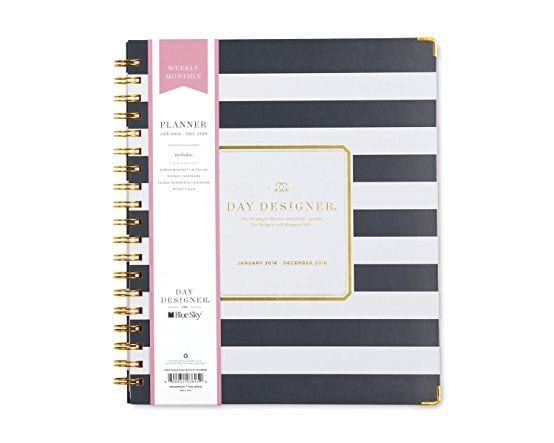 Day Designer for Blue Sky 2018 Planner – Navy Stripe
See more Day Designer options here.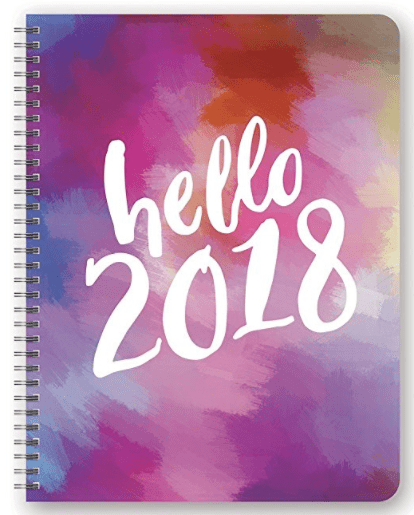 Orange Circle Studio 2018 Planner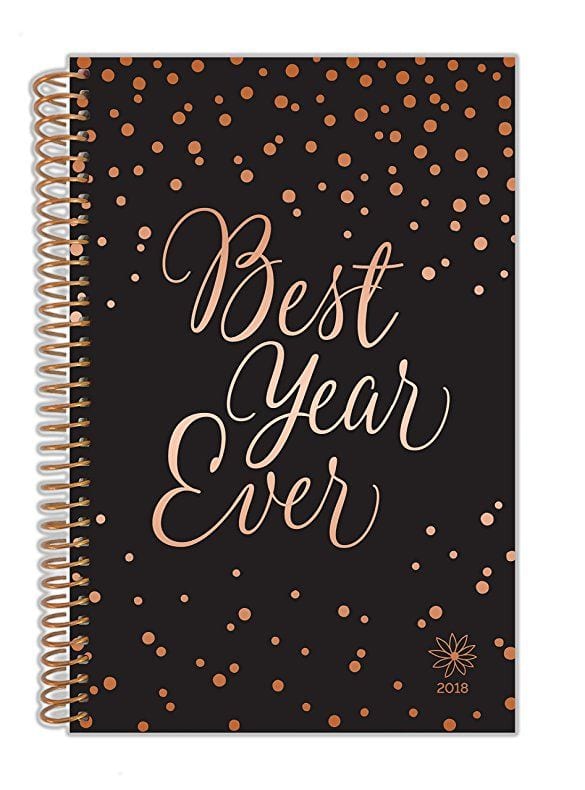 bloom Daily 2018 Planner – Best Year Ever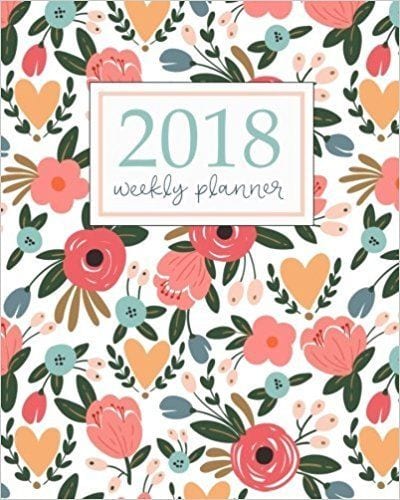 2018 Planner with Inspirational Quotes
See more gift giving worthy 2018 planners here!
PIN THIS