Don't let deciding what to wear stress you out! These eight back to school outfits for highschool will get you started out on the right foot.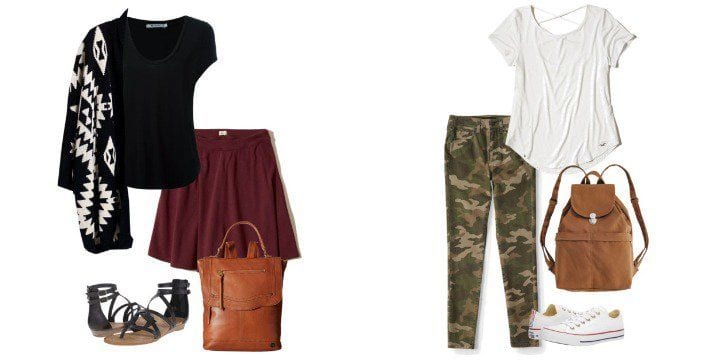 I remember it well. Every year the day before school starts (okay, maybe the week before school starts) I would stand there staring at my closet trying to figure out what to wear. My mom had already taken me shopping and I would fret over if I made the clothing right choices.
What style am I going for?
Who am I this year?
Do I want to dress preppy?
Country?
Skater girl?
Obviously, I was dealing with an identity crisis. I mean, who doesn't in high school, am I right?
But now that I look back on those years of stressing the heck out about what to wear, I realize the only thing that should have mattered is that I felt good in my own skin. And how I decided to dress that skin should have been influenced by one thing and one thing only:
Me.
So, if you're a mom who landed on this page who's about to take your high school girl shopping, encourage her to shop for and wear the clothes she feels most like herself in. There's a difference between your daughter stretching herself style wise and trying to be someone she's not. Or someone she thinks she should be.
If you're a teenager (welcome to Mom Fabulous btw and it's okay if you laughed at the name 😉 ), let me encourage you to embrace the style you're most attracted to 100%. Don't worry about your outfit being 'basic' or wanting to step out of your comfort zone and try something new.
And also, just know that every single girl on her first day of school (and second, and third) is also wondering if she made the right choice in outfits. Even the girls who seem uber confident, aren't. They're just maybe a little better at acting like they are.
Now that I'm done with my little speech, let's get to the back to school outfits for highschool, shall we?
8 Back to School Outfits for Highschool
If you're wondering where to shop for back to school, here's a little info about one of my favorite places to shop online:
Zappos – I was a little late to the Zappos shopping phenomenon. My friends talked about it and loved it and now I see why.
Here's why I love it:
Free 2 Day Shipping + Free Returns 365 days a year
They have all the top brands such as Nike, Vans, North Face, Converse and more
I don't like dealing with the back to school mall crowds, so shopping online at Zappos is the way to go
One thing I do with my kids is to try on clothes/shoes in store and then go home and order them online. That way I know what size they need and they know what they like. I usually end up saving money by shopping online because of sales and coupon codes.
Here are links to some of their top selling brands:
For the back to school pieces that are from Zappos on the outfits below, I've put (Zappos) in parenthesis so you know that's where you can find it. Happy shopping!
Back to School Outfit #1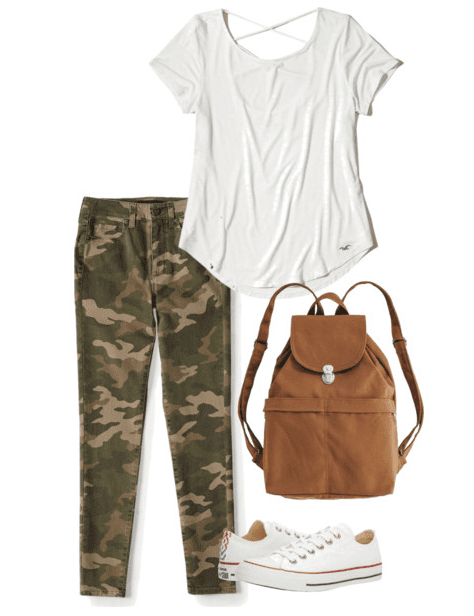 Outfit details: Camo Pants | T-Shirt | Converse (Zappos)| Backpack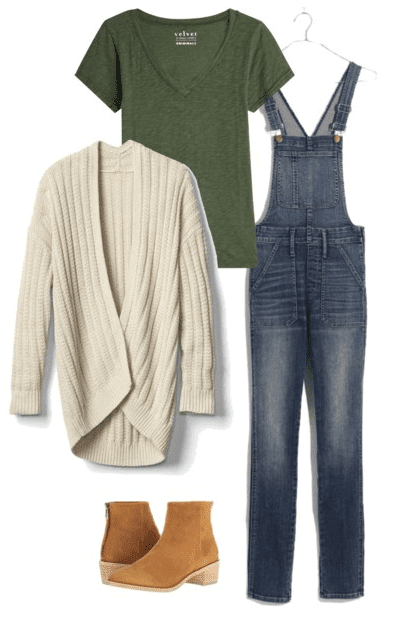 Outfit details: Overalls (More affordable option) | T-Shirt (More affordable option)| Cardigan | Ankle Boots(Zappos)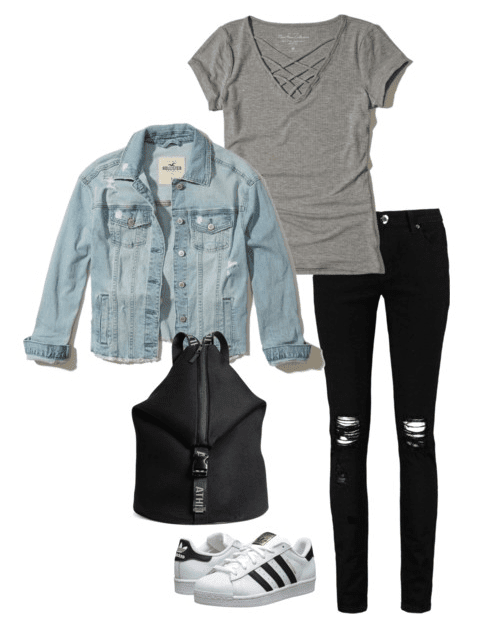 Outfit details: Black Denim | T-Shirt | Denim Jacket | Addidas (Zappos) | Backpack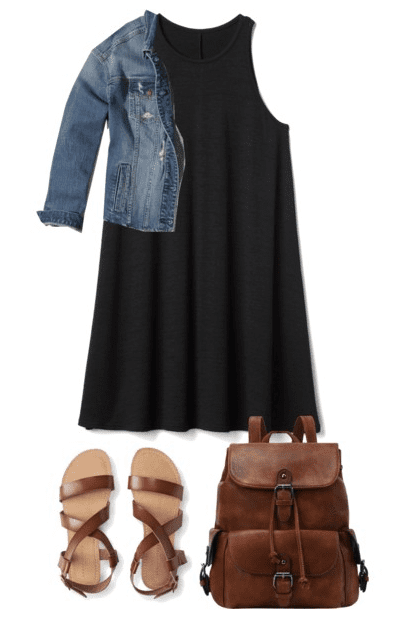 Outfit details: Dress | Denim Jacket | Backpack | Sandals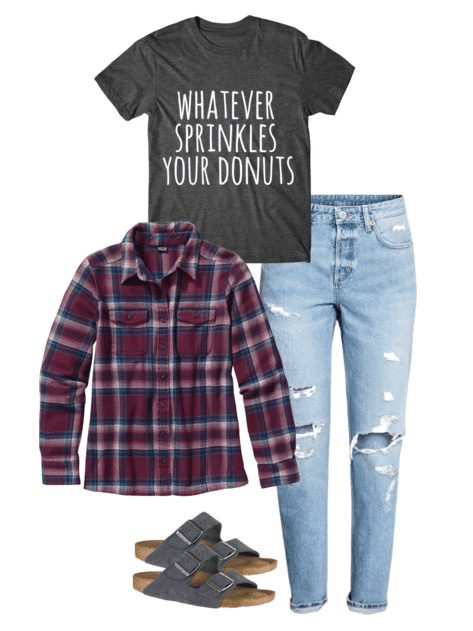 Outfit details: Graphic Tee | Flannel Shirt | Denim | Sandals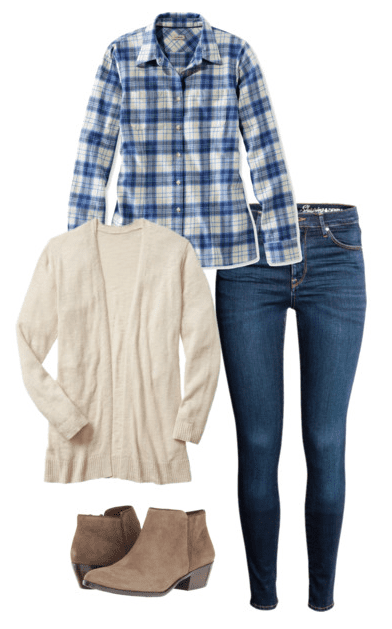 Outfit details: Flannel Shirt | Cardigan | Denim | Ankle Boots (Zappos)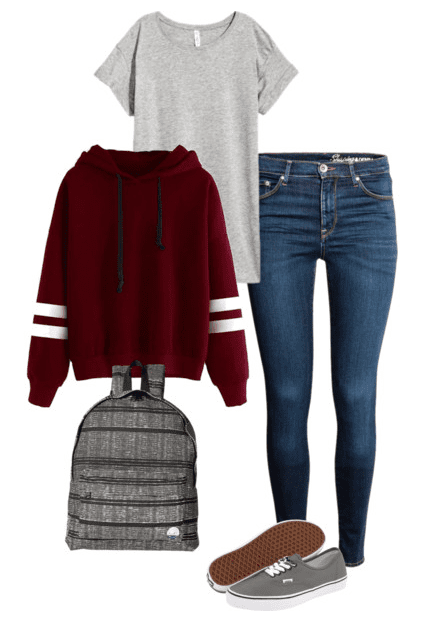 Outfit details: T-Shirt | Hoodie | Denim | Backpack (Zappos) | Sneakers (Zappos)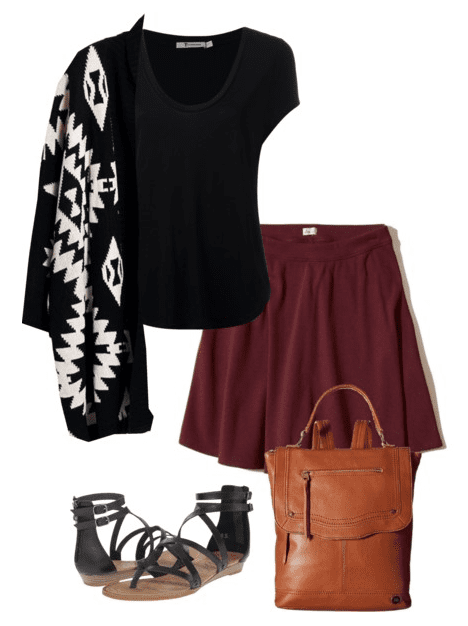 Outfit details: T-Shirt | Cardigan | Skirt | Backpack (Zappos) | Sandals (Zappos)
I hope these back to school outfits gave you some great ideas for your school wardrobe. Be sure to check out Zappos back to school shop here for more outfit inspiration.