Representation for shorter women and petite fashion on the runway and in stores has been an issue for years. While finding different clothes for different body types nowadays is a bit easier than it used to be, we still have a long way to go.
Unfortunately, the chance of a shorter woman finding something that fits her perfectly is tough. But don't fret! Luckily, there are some tried and true petite fashion tips to help.
5 Petite Fashion Tips
1) Have It Tailored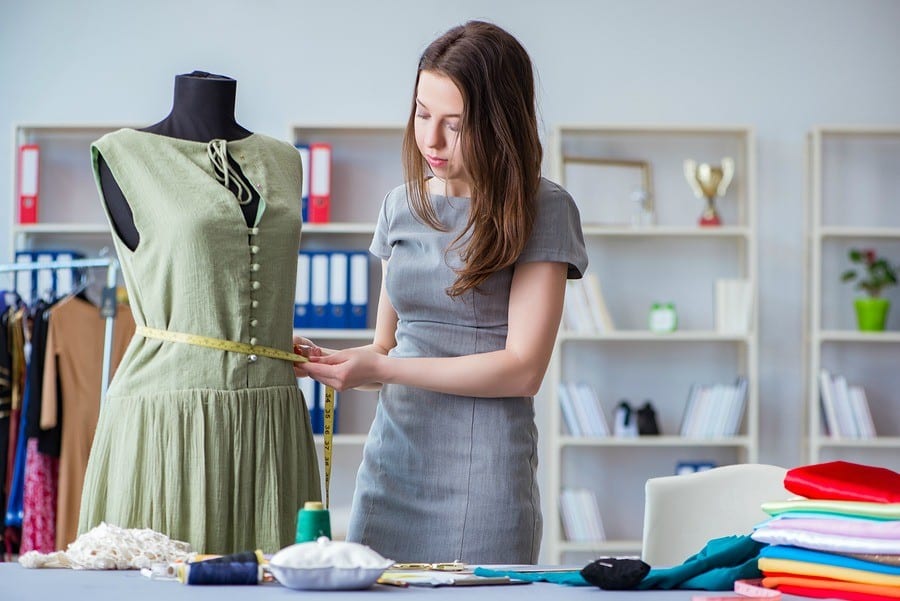 Picture this: you're at your favorite store and you've found a piece that you've fallen in love with. It's gorgeous and perfect. Sadly, the sleeves don't fit quite right, or the hem is off. You could put it back on the rack (sad) OR you could call your tailor and have them fix it right up!
A tailor can easily take something too big and make it work. Search for a tailor in your area or ask friends for references.
If that's not an option, look up some easy alterations you can do yourself when clothes don't fit quite right.
2) Shoes, Shoes, Shoes
For petite women, shoes can be a game changer.
A pair of pointed nude heels are your best friend, but you can also go for black boots and black tights to make your legs appear longer. Anything with a pointed toe or heel will be super flattering. But it's best to avoid shoes with ankle straps because it cuts off the leg at the ankle.
Don't be afraid of patterns and a longer boot; wear what you think looks best!
3) Monochrome
A one-color ensemble will instantly make you appear longer, as well as deep v-necks. Try an all-white outfit in the summer, like a white pencil skirt and a sleeveless top, with white heels.
If black is more your color, go for black jeans, a 3-quarter shirt, and black heels.
Any dress with a belt the same color will also make your figure appear longer.
4) Fake the Fit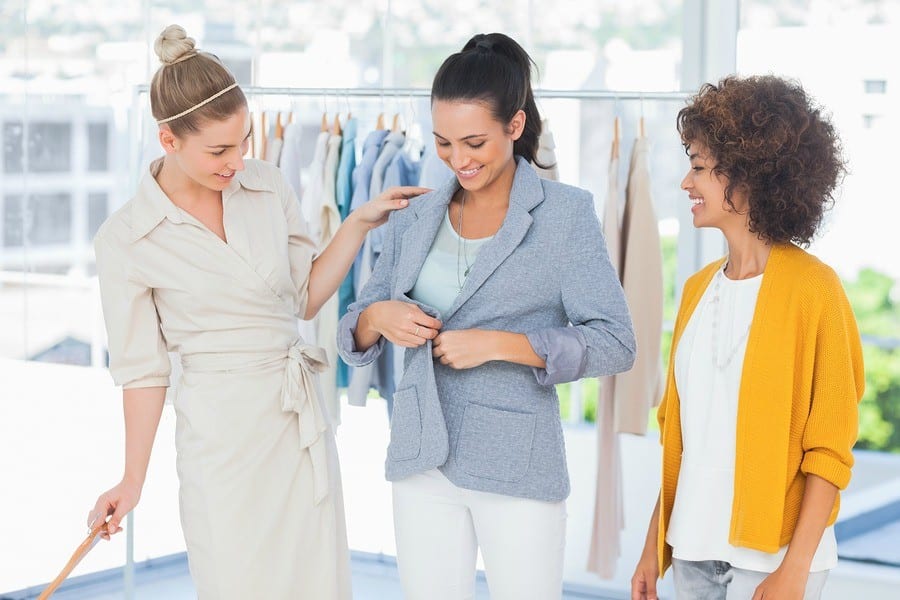 When in doubt, fake the fit!
If something is too big, try layering an item on top to make it look like it fits perfectly. A blazer, a jacket, or a cardigan can easily hide a bigger fit.
Try tucking in a button down and putting a blazer over it, or roll up the sleeves of a too-big long sleeve shirt to quarter length to hide the fit. Rolling up the sleeves to the elbow is also a great way to make something look like it fits.
Belt, tie or tuck anything that feels too big, and if you want to look even longer, choose a belt the same color as your shirt or dress.
5) Balance is Key
For shorter women, balance is the number one key. Don't go for overly bold accessories or anything boxy-looking, as they could swallow your frame. Instead, balance everything out.
When wearing a maxi dress with lots of material on the bottom, balance it out by making sure your top is simple. Pair high-waisted shorts or a skirt with a fitted top.
While all of these petite fashion tips are helpful for knowing what is flattering on you, be sure to follow the most important tip of all: be confident! Wear whatever makes you feel comfortable and don't worry about trying to look taller.
If you like this post, here are a few related ones on Mom Fabulous:
Best Petite Clothing Stores
Now that you're armed with some petite fashion tips, it's time to chat about the best petite clothing stores. They are definitely out there! You just have to know where to look.
Gap has an online exclusive Gap Petite Store and it is excellent! For gals 5'4″ inches and under they have "perfectly proportioned sleeves, knees, and hems." At last look, they had 453 items for petite girls to shop from, ranging in every category you could hope for. Do you need jeans that don't drag the ground? Done. Do you need a midi dress that is actually a midi dress? Done. No tailoring required!
TopShop has a petite selection which includes jeans that are 28″, plus more!
"For women 5′ 3" and under, our Petite line has got all the latest trends covered. From a stand-out party dress to essential skinny jeans, it's a must for smaller sizes."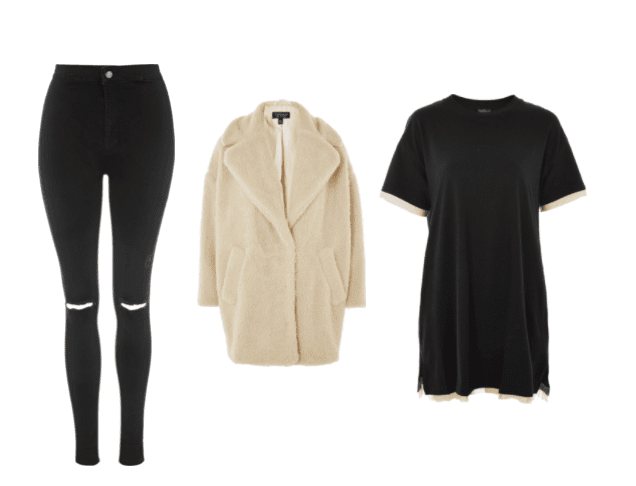 This petite shop's got it going on! They cover all sizes of petite women, as well as maternity clothing.
"Made for gals that are 5′ 3″/1.60m or under, our petite edit makes a case for perfectly proportioned basics, workwear and occasionwear. Wave goodbye to all your short-girl problems with new styles from Chi Chi London Petite, New Look Petite and Vero Moda Petite."
If you're petite and need work clothes, Banana Republic might become your go-to shopping destination. I've also heard their petite jeans fit perfectly with no hemming required.

If you've been a fan of the classic J.Crew styles but thought they wouldn't fit your petite frame, wait until you try their petite line. Women from 5'0″ to 5'4″ will find tops, jackets, jeans and more.

If you're looking for some affordable basics for your wardrobe, look no further than Old Navy's petite online store. They have everything from activewear and coats to jeans and dresses.

If you're looking for a place that has a wide selection of brands that offer petite clothing, Nordstroms is your store. They carry petite clothing from brands such as J.Crew, TopShop, Maggie London, Nordstrom Exclusives and more.
Do you have a favorite store to shop for petite clothing? If so, please share with us in the comments.