This is a sponsored post written by me on behalf of Fender Play for IZEA. All opinions are 100% mine.
Are your kids hard to buy Holiday gifts for? Mine didn't use to be, but the older they get, the harder it is.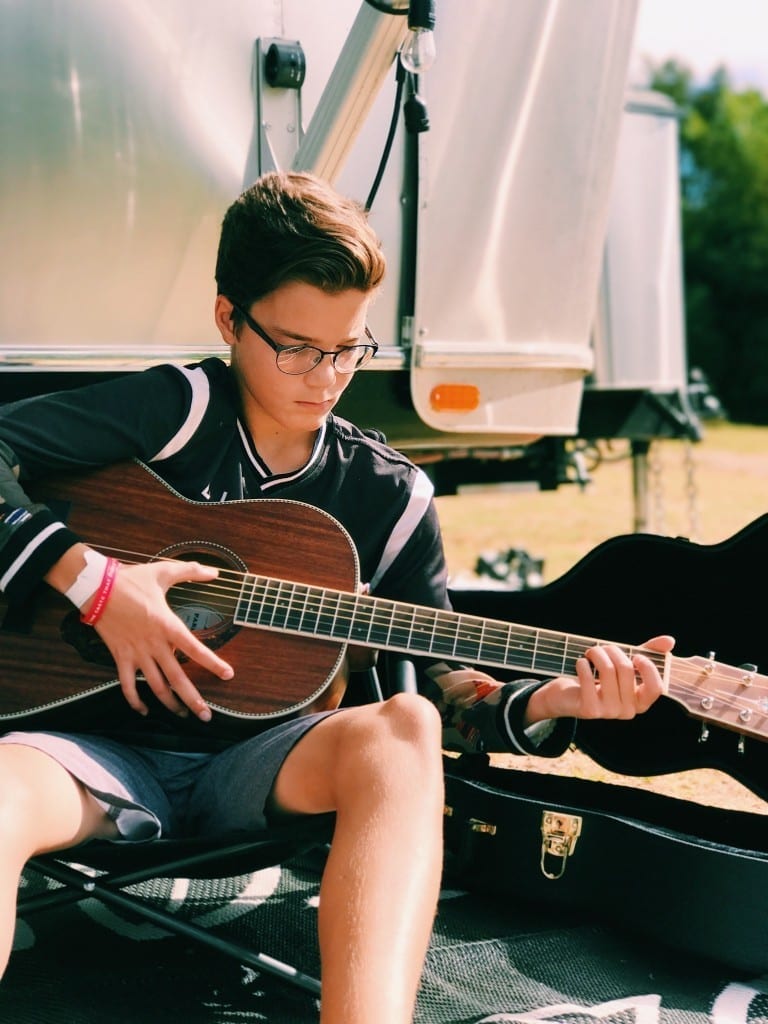 Back when they were little, the newest and hottest toy in the store and on the shelves is what they wanted. It went like this: they saw a commercial and the commercial made them want the toy. A tad bit annoying at the time, but way easier, am I right?
Older kids being hard to buy for isn't because they're being difficult. (Well, usually.)
With my kids, part of it is because the older they get, the less material things they realize they need or want. They're more into experiences and gifts that really mean something.
The other part of it is my preference as the gift giver. I want to focus on quality instead of quantity and give them something I know they'll love and use.
Back in August and September, I shared with you a platform my oldest son was using to learn to play the guitar. It's called Fender Play and has been an invaluable resource for him.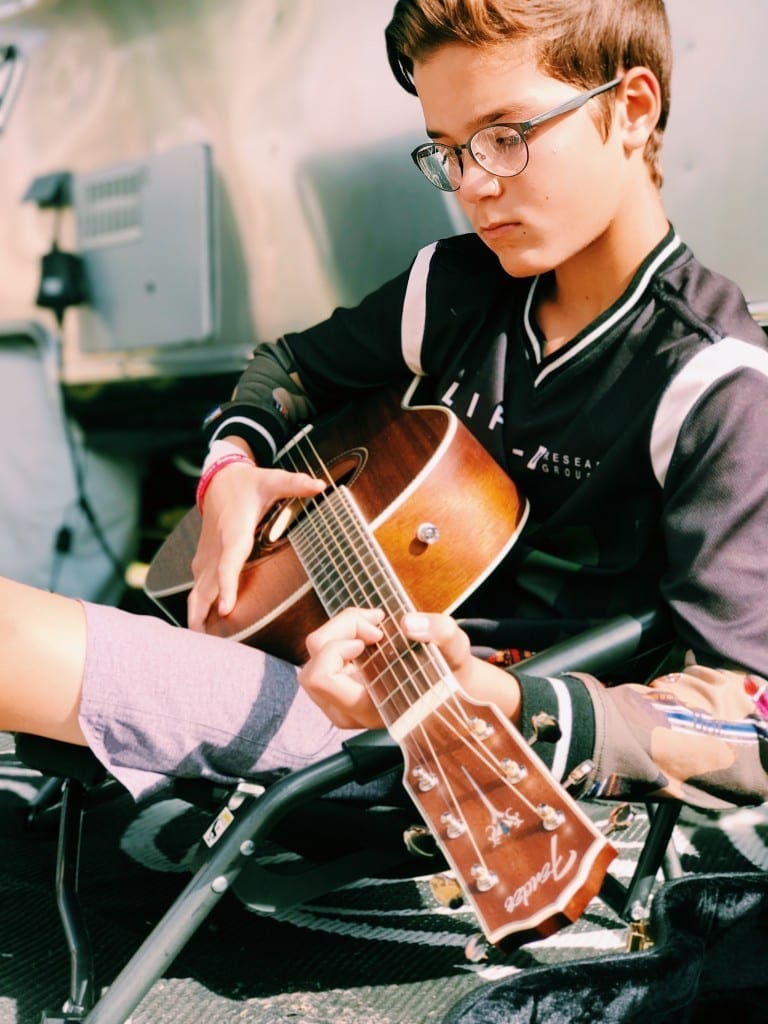 Well, come to find out, my youngest son (who's 13) also wants to learn to play the guitar. So that makes Fender Play the perfect Holiday gift for him! It really is the gift that keeps on giving.
Not only will he learn to play guitar and pick up a skill that is just downright fun, but it will also give him confidence and help him develop math and coordination skills. Learning to play the guitar goes a lot further than just the fact that you learned an instrument.
About Fender Play
Fender Play is the perfect platform for both beginners and returning guitar players. It's very easy to use! Plus, the lessons keep kids coming back for more since they are song- and riff-based using popular and instantly recognizable songs. No child wants to play the same chords over and over again from songs they've never heard. They'll lose interest in a heartbeat.
Using the Fender Play platform, your child can start playing a song in minutes and track their performance.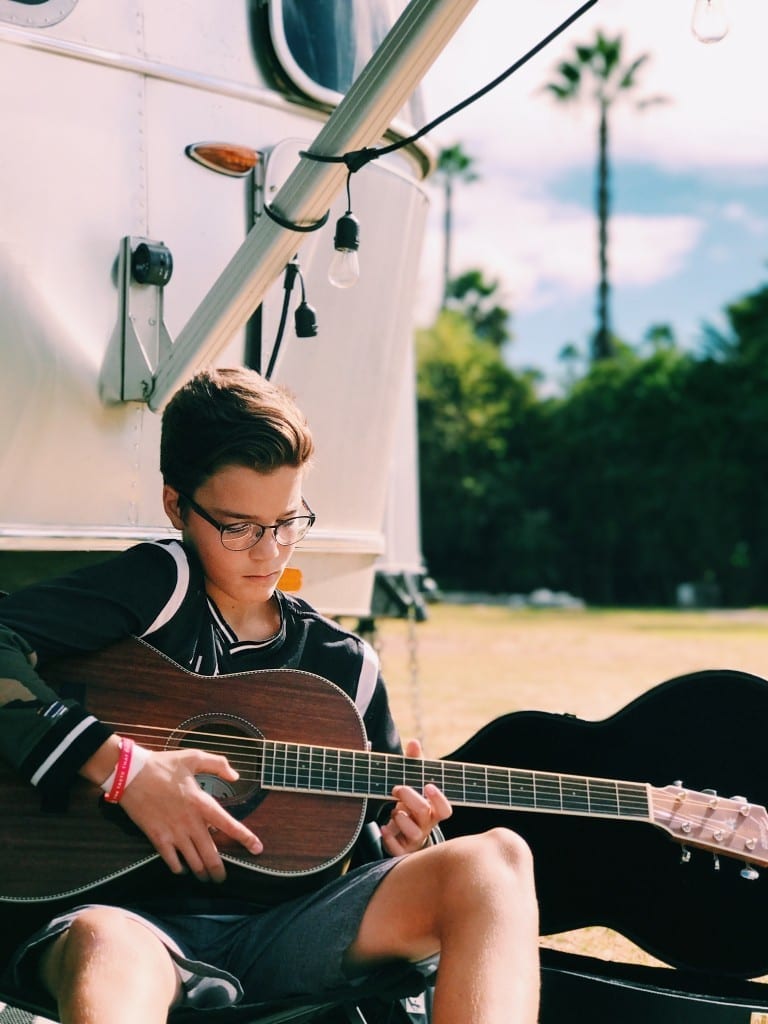 Here's some info on how Fender Play works:
The curriculum was created by experts and the leading guitar brand.
The curriculum is based on your musical preference, so if you like folk, you learn folk. If you like rock, you learn to play rock.
Fender Play helps you learn to play the songs you love by breaking it down into the basics first.
You can access the Fender Play dashboard via your computer or their app.
You can read about my oldest son's progress with Fender Play here. I was super impressed, to say the least.
Enter to Win a Squier® Strat® Pack &
Fender

Play Subscription

Thanks to Fender, I get to offer one (1) Mom Fabulous reader a Squier® Strat® Pack and a six (6) month Fender Play Subscription!

The Squier® Strat® Pack is the perfect setup for beginners. It comes with everything you need to begin playing right out of the box. The pack comes with a Stratocaster (24″) guitar, Squier Frontman® 10G amplifier, strap, cable, and picks.

Between this pack and the Fender Play subscription, a beginner guitar player has everything they need and will be well on their way to playing songs on the guitar they know and love. This would make one fantastic Holiday gift for someone!

To enter, read the official rules and follow the instructions on the Rafflecopter form below. Good luck!