This post is sponsored by 7 Charming Sisters. All opinions are my own.
*Use code MOMFABULOUS15 to get 15% off your entire order. (Excluding sales.)
Welcome to Day 1 of Mom Fabulous's 12 Days of Amazing Gift Ideas! Starting today and going until December 18th, every weekday I'll be sharing gift ideas with you. These will be gifts for you, as well as the men, children, friends, and family in your life.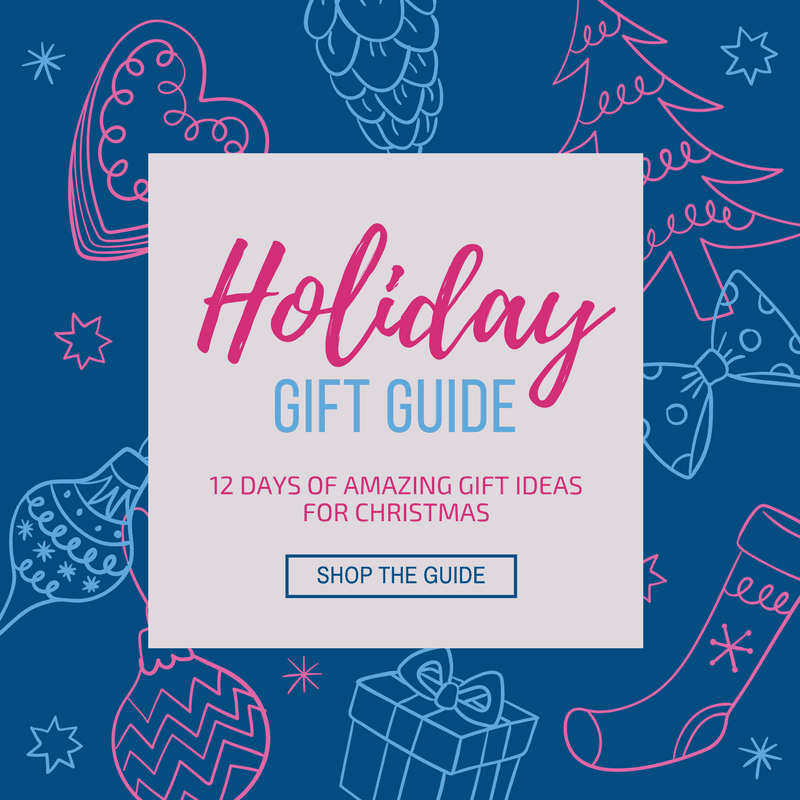 Get ready for some unique and fun gifts! Let's get this party started.
Day 1: Beautiful Jewelry Pieces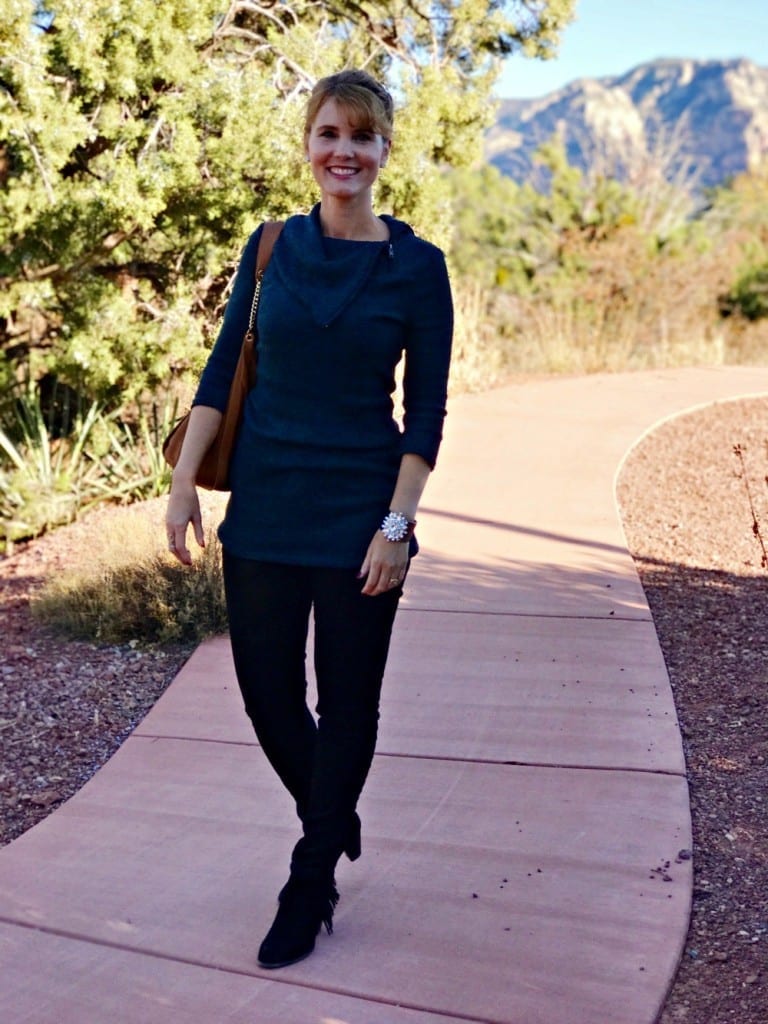 Now that Thanksgiving has passed, I can officially say Merry Christmas and Happy Holidays! I am so excited about Christmas this year for a number of reasons. First, I get to see my daughter who's in college for the first time since August. This is the longest I've ever gone without seeing her and ouch it hurts!
Secondly, we're spending it with family and friends in Colorado. I'm super excited to see them all, plus I'm crossing my fingers for a white Christmas.
I've started decorating our RV for Christmas and it's a little tricky, to say the least. We have zero room for a full-size tree, so I purchased the smallest one I could find and it sits on the corner of our dining room bench seats. I've hung stockings for the kids, added some lights and that's about it so far. I'd like to find a wreath for the door and possibly add more lights. This is a simple Christmas for us to say the least!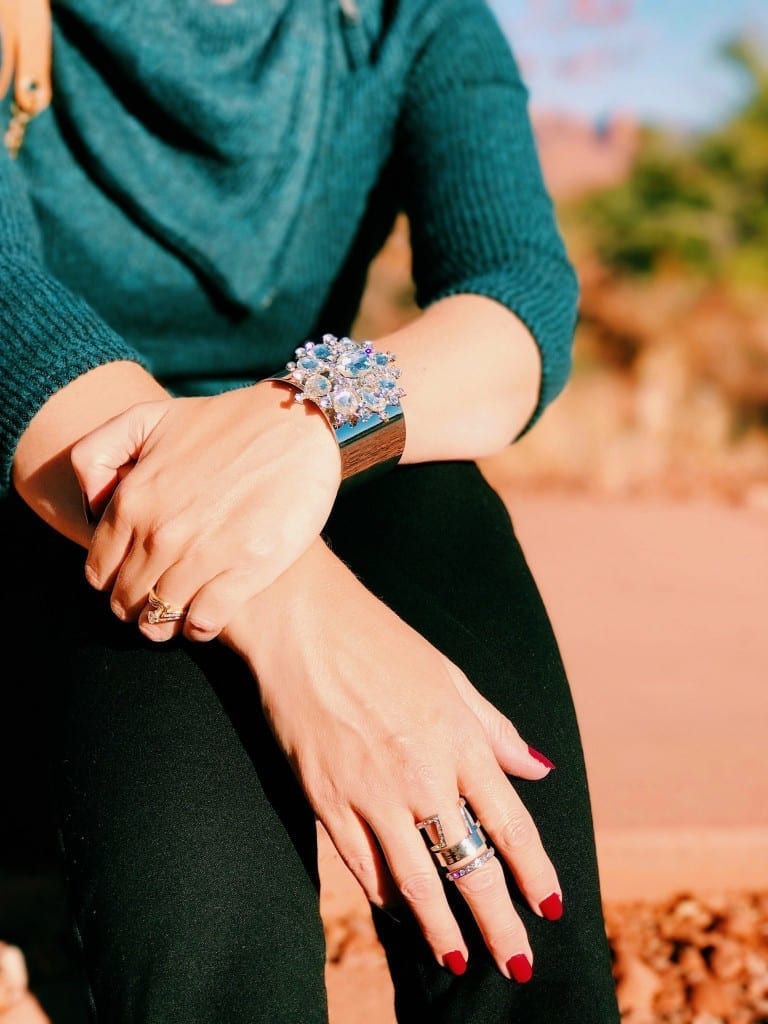 Now, let's talk Holiday fashion, shall we?
Are you looking for the perfect jewelry piece to give someone, but you're not sure what they might like? 7 Charming Sisters makes is super easy to choose jewelry for all the women in your life. The Super Moms, the Fashionistas, the Sexy Nerds…just to name a few.
Are you looking for an easy way to up your Holiday wardrobe game? If you're not wanting to purchase anything new clothing wise, but you want to update a look from last year, one of the easiest ways to do that is with your jewelry pieces.
For this Holiday outfit, I chose jewelry pieces from the Fashionista Line at 7 Charming Sisters. I now have pieces from the Super Mom line, the Life of the Party line and now the Fashionista line. These work sisters know a thing or two about embracing our different styles and it's so fun to browse their site to see which pieces speak to me. It's also been fun to get to know each sister from afar.
If they ever add an eighth sister, I know someone who's available. Ahem.
Jennifer is the Fashionista Sister. You'll find trendy, in-right-now jewelry that's perfect for your edgy, trendy or evening look.
When it comes to my Holiday outfits, I like to choose one statement pieces that really stands out. This year I went with a cuff as my statement piece. The one I'm wearing is the Photo Finish Bracelet from and it is beautiful!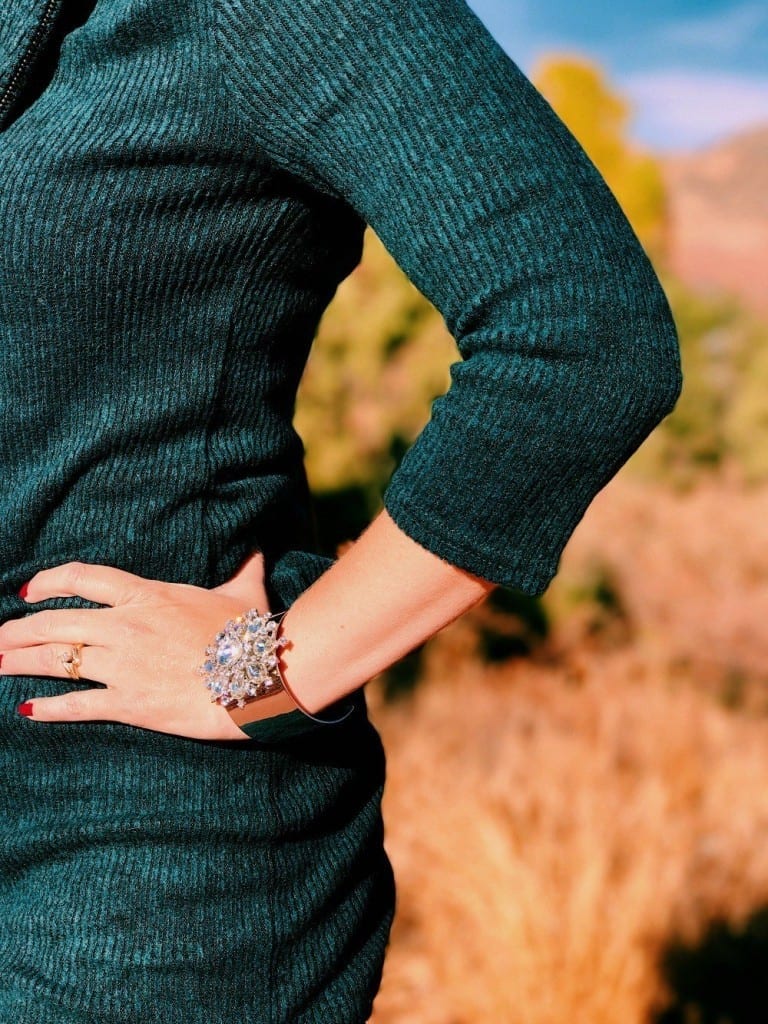 You can wear this cuff with just about any Holiday outfit: a dress, a festive top or jacket, and even an all-black ensemble. It is recommended you not wear this with a sweater as it can snag it easily. The sweater I'm wearing features 3/4 sleeves and is fitting, so I didn't have any issues with it the day I wore this outfit.
The Photo Finish Bracelet is available in silver or gunmetal finishes.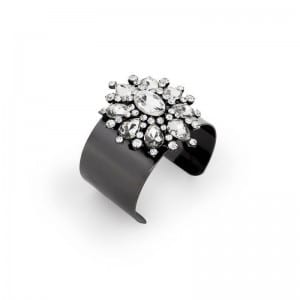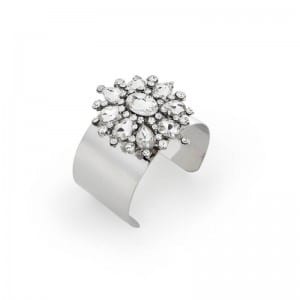 Are you into stackable rings? I sure am and have a couple of sets, but the Hide and Sleek Ring Set is unlike anything I have.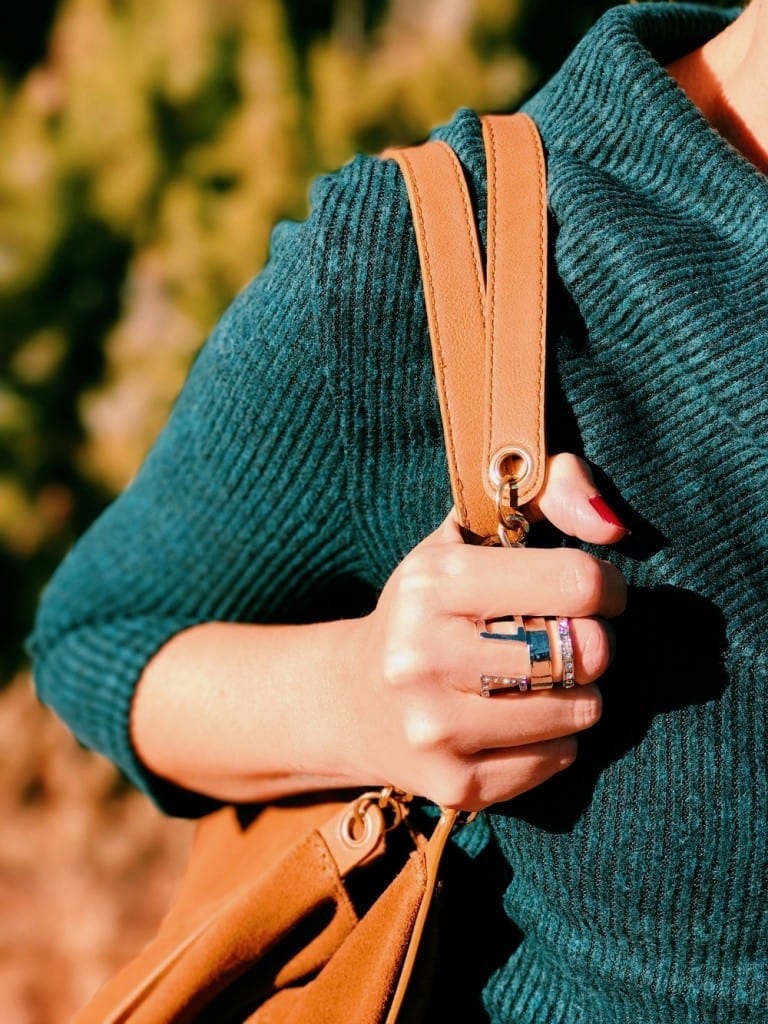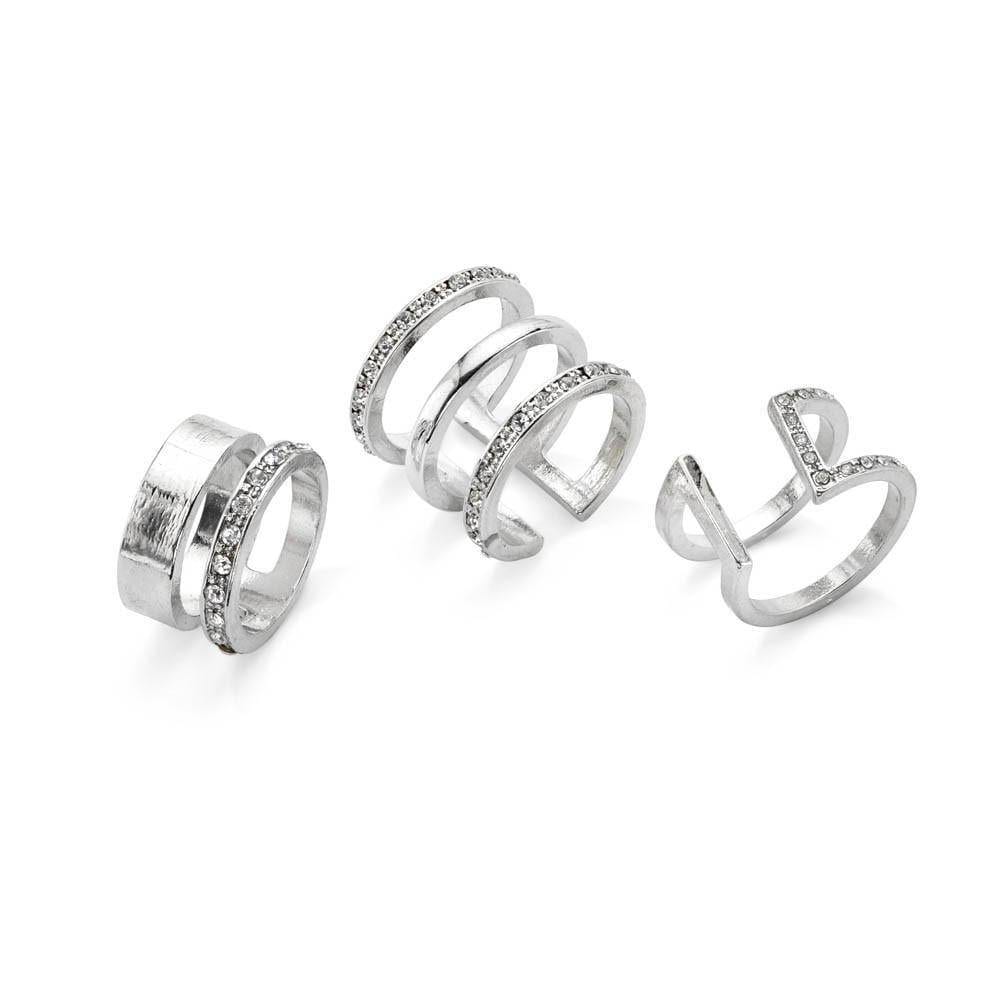 You can wear the rings separately or stack them together. It all depends on how much of a statement you want to make. Wear one for every day or stack them for a dressed up event. Each ring has rhinestone detailing and the cutouts make each unique.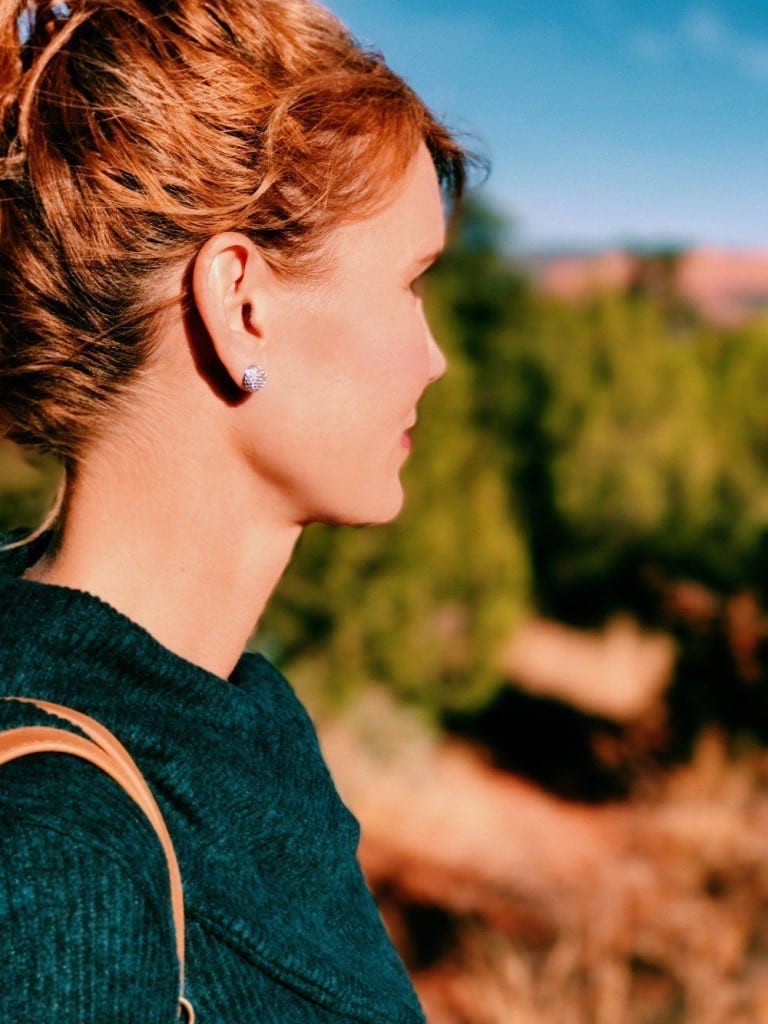 These Starlet earrings are so versatile! They're not punch-you-in-your-face bold, but are a perfect size and have just enough bling to go with you everywhere. These are for the fashionista whose days include both office Holiday parties and school parties. They can take her straight from one to the other.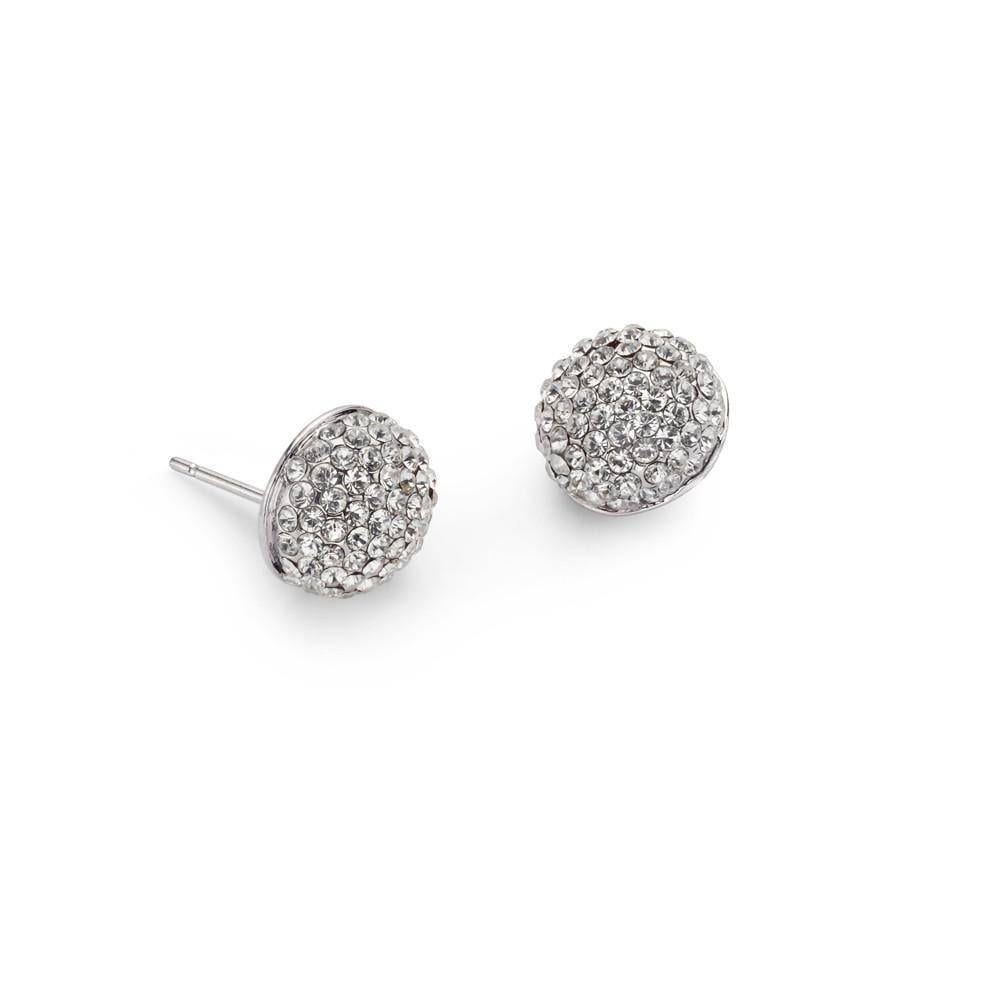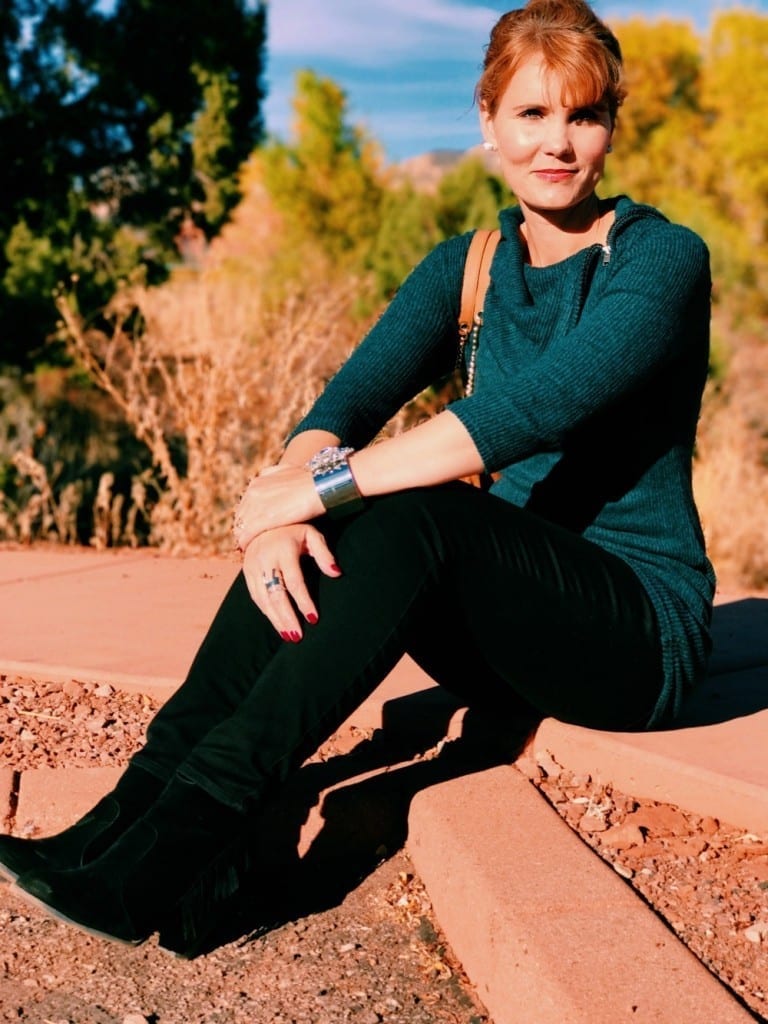 Gorgeous pieces right? Don't forget, if you use the code MOMFABULOUS15 you receive 15% off your entire order, excluding sales.
Happy shopping!